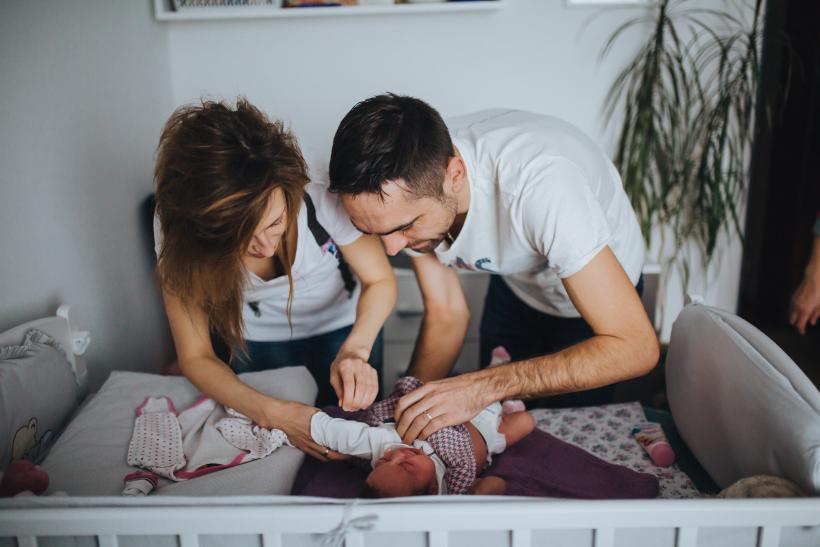 Even if you desperately need help, even if you want it, it's sometimes very hard to ask for it. Here are easy ways to help a new parent!
What does it feel like to be a brand new parent? The euphoria of a new life and new responsibilities to juggle. The weariness, soul sucking exhaustion. If you've been there, it's not easy to forget, but what about those who haven't?
A recent Facebook post making the rounds reminds us what it's like to be inside the mind of a new parent (a mother, in this case). 
Even if you desperately need help, even if you want it, it's sometimes very hard to ask for it. 
Our culture so to manage it all. It's also hard to know what to ask for (or how to ask for it) when you're exhausted. With so much to do, how can you communicate what you really need?
; it's easy to convince yourself that you need to be able
You don't have to.
You don't have to do it all and you don't have to even figure out how to say you can't do it all.
Link your family and friends to this article and let us do the rest.
FRIENDS AND FAMILY, here are Easy Ways To Help A New Parent:
Everyone likes food. Casseroles. Salads. Cakes. Please don't bring anything that they need to cook. 
Do a load of laundry (and leave)
Everyone likes clean clothes.
Take the older kids for a playdate
New babies are boring for anyone under like 20
Offer to hold the baby so mom can shower and/or nap (then leave)
Everyone likes showers and sleep.
Scrub a toilet/floor/sink
It doesn't matter how tired you are, your toilet is still dirty.
Pick up grocery basics (and leave)
Toilet paper, milk, bread, diapers, fruit, nuts. All good.
Sitz bath or epsom salts, some lotion, a candle, a note that says "you can do this." All good.
They will never forget this gift. 
Give them the gift of your time (and leave)
If you have time to give, give it. Do any of the above things and anything else they feel like they can ask for. 
Most importantly, unless they ask you to stay, please leave. The first month or so of life is an important time for bonding. That means mom and dad snuggling baby and getting lots of rest. It's not personal, it's just what parents and babies need. 
We've made you a handy printable to stick on your front door.
We don't mind taking the heat when Aunt Gladys gets mad because you tell her she can't sit on the sofa and hold the baby for three hours while you scrub the floor.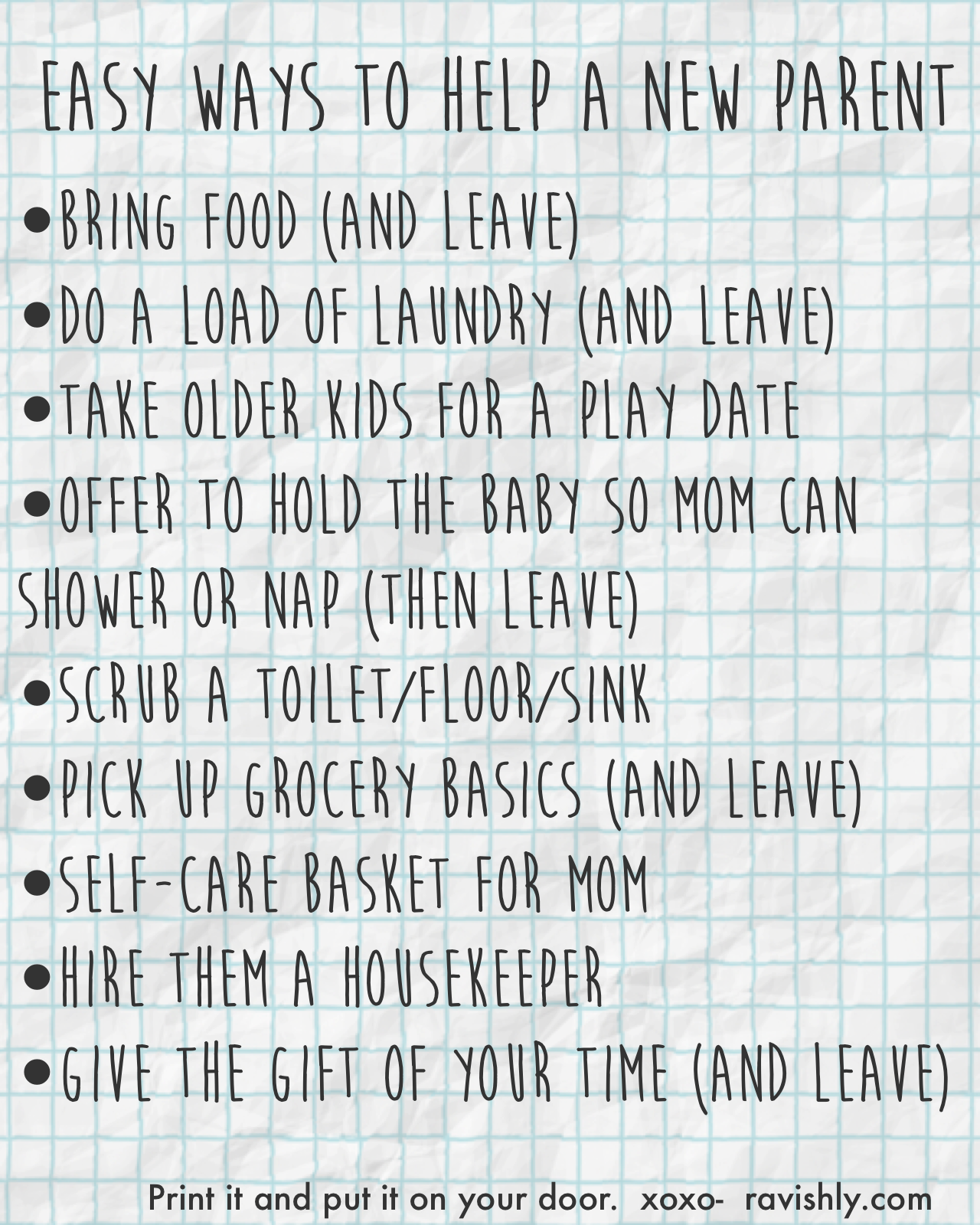 ---
Related: