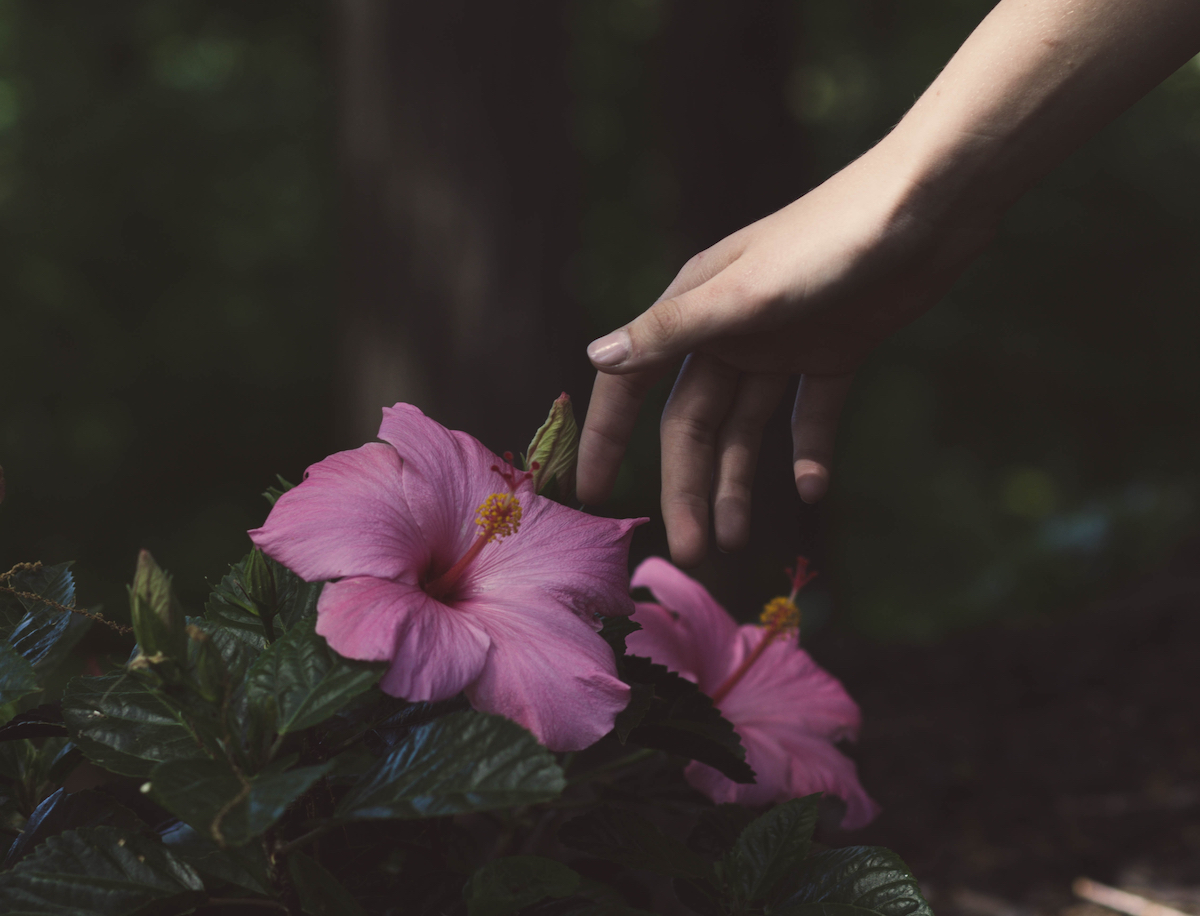 Photo by Cameron Ahlvers on Unsplash
Ravishly presents excerpts from Best Women's Erotica of the Year, Volume 5, edited by Rachel Kramer Bussel and published by Cleis Press, December 2019
About the book:
In Best Women's Erotica of the Year, Volume 5, award-winning editor Rachel Kramer Bussel takes readers on an outrageous journey into the world of female fantasy and desire. These sexy stories offer up wild, hot and steamy tales from today's top authors. You'll be swept away by the sexiest business deal ever, break the rules in a future world where skin on skin contact is forbidden, and discover the art of getting off by phone sex.
From threesomes to mermaid sex, fetishes, sex parties and much more, these authors steam up the pages with tales of trysts, love, and lust where nothing is held back. If you're looking to escape from the everyday and discover what happens when women are ready to get totally outrageous, this book is for you.
With new stories by beloved authors including Joanna Angel, Balli Kaur Jaswal, CD Reiss, Sierra Simone, and Sabrina Sol, along with newcomers to the genre, you'll savor every sizzling page.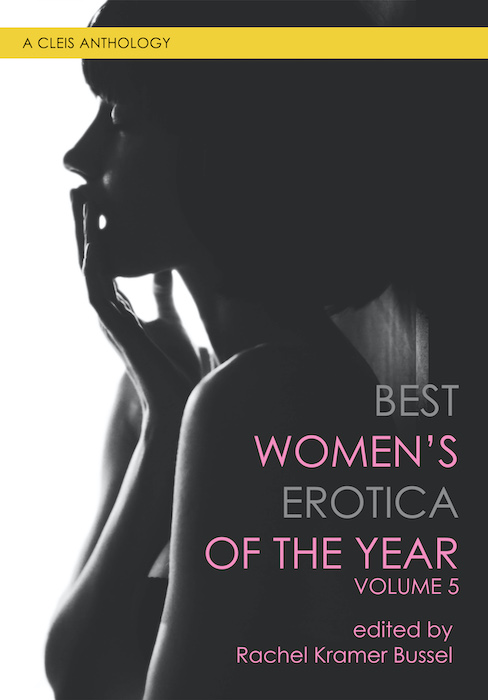 From "At the Pleasure of the President" by Sabrina Sol
Jack stopped and lifted his head to meet her eyes.
"Are you sure? If someone found out . . ."
She already knew what he was going to say so she pressed her finger against his lips. She didn't want to think about repercussions or consequences. She didn't want to think at all.
Olivia only wanted to feel.
"My choice, remember?" she said.
He nodded and grabbed her hand. She led them to her bedroom in the hotel suite, stopping just inside the doorway. He began kissing her again, softly and hesitantly. As if he knew just how scared she was despite her words.
It wasn't that she'd never had sex before, obviously. She and David had been married for nearly sixteen years. But they'd stopped sleeping together, literally and figuratively, for five of them even before he got sick. To his credit, he'd refrained from his extracurricular activities as soon as she was elected. Or at least he'd been more discreet about it. And she'd been way too busy—and way too paranoid—to even think about having sex with another man while she was still married.
Olivia wasn't just having a dry spell: she was having a dry era.
That's why she was responding so intensely to Jack's touch. At least, that's what she was telling herself as his deeper kisses made her nipples strain against her bra and liquid desire pool between her thighs.
"I want to touch you," she admitted when he let her take a breath.
Jake studied her face for a moment before reaching out to caress her cheek with his thumb. "Do you know how fucking sexy you are?"
"No," she said truthfully. Sexy wasn't exactly a word she'd ever used to describe herself. Especially not during a debate or in an interview with The Washington Post. Not that she purposefully tried to hide her femininity. It was just better for everyone if her, um, assets weren't a distraction. During her first year in office, she accidentally wore a sleeveless dress during the annual Easter Egg Roll on the White House lawn. Fox News basically accused her of being a stripper. Since then her wardrobe consisted of sensible pantsuits, skirts that fell on or below the knee, and mother-of-the-bride evening gowns.
He didn't laugh at her admission. Instead, he looked at her earnestly and said, "Well, you are."
That's when it hit her. In that moment, Jack wasn't thinking of her as the president. She was a woman he wanted to have sex with. And that thrilled her more than anything had in a very long time.
Olivia stepped back. Slowly and deliberately, she began to undress. First she unzipped her navy-blue skirt and let it fall to the ground. Next came her crème-colored silk blouse and nude stockings. He stopped her before she could slide out of her full slip and bra.
"Let me help you," he said, his eyes dark with desire.
Bio: Sabrina Sol (sabrinasol.com) is the chica who loves love. She writes sexy romance stories featuring Latina heroines in search of their Happily Ever Afters. Sabrina and her books have been featured in Entertainment Weekly, PopSugar, and on Book Riot's list of "100 Must Read Romantic Comedies."
---
From "Dancing with Myself" by Quinn LeStrange
I can definitely see why I am here again. I stare at my own body swaying softly to the music, my dark fall coat cinched tightly around my waist. I know that as I revolve in this faceted octagonal space, my Jackson is on the other side of one of these mirrors, only I don't know which one. Eight panels of myself wink back at me as I allow my body to feel the music, deepening its gyration. I want to dance for him, to put on a show for him. Therefore, I must put on a show for them all. I know that on the other side of these panels of two-way glass are strangers—men, women, couples, who knows. And they are all watching me. They want to see the show as much as I want to perform.
I can't help but let my hands travel up my body, caress my exposed skin. It is getting warm in this space, and I need to be free. I tug on the tie at my waist, drawing out the moment before I reveal myself. I take a gamble, slowly spin two panels clockwise, and allow the coat to slip from my shoulders. Sliding two more, I allow gravity to take the coat to my hips as I arch my back prettily and undulate my thick hips to the beat. I begin to feel a thin sheen of sweat coating and cooling my skin, the chill twisting my hard nipples even tighter. Through the gauze of the sheer black teddy, it's impossible not to notice. I shift slowly once more, allowing my jacket to slide down my body and drop to the floor, lifting my hand to cup my ample breasts, rolling my nipples between my fingers to calm them a little. I brush the dense curls from my face, turning, allowing my hands to explore my increasingly sensitive flesh. My fingers tentatively hover near but never actually touch my pussy.
I continue my slow rotation, maintaining eye contact with myself, hoping he is staring back at me on the other side. I hope that he is enjoying this as much as I am. I slowly make my way up to the chair seated on the platform that I have strategically danced around all this time in my six-inch heels. Once I step onto the base, it begins its revolution at the speed of thick molasses. I lean over the chair, poking my ass out in the air to tease. I stifle a moan when my pelvis bumps against the back of the chair on the way up. The music dims noticeably, the patrons clearly interested in hearing me more than the driving drum solo accompanying me on my dance. I begin to realize then that I can hear them as clearly as I am sure they can hear me.
Bio: Quinn LeStrange is a fiction writer with a bachelor's degree in architecture. She considers herself a chameleon of romantic fiction, crossing boundaries between paranormal, historic, contemporary, and BDSM. She is based in the Los Angeles area, searching for the perfect cup of espresso and her next explorative inspiration.
---
From "Spin" by Lauren Emily
Our music hits its first crescendo. Your toes brush mine as we touch our left feet to each other, balancing on each side of the sling, a simple but lovely warm-up move that also photographs nicely.
Wait, are you staring at my tits?
No matter—the cue is here and we need to pull the sling around us.
Except you don't do that.
With a wicked grin, you reach for my hand, lacing our fingers together just like you did backstage. Only knowing our music and not our choreo, Kit starts cranking up the sling, launching us high into the air as we spin faster and faster. Your jeweled eyes never leave my boobs, and I arch my back, proud, urging you to take it in. It's then I read the instructions on your sparkling lips: Follow me.
We've worked together and shared a squishy trapeze long enough I can anticipate your every move. With that delicate balance of trust and What the hell, I guess we're doing this, I can surmise, from a simple incline of your head, that I should delicately turn around, the rosin I rubbed on the feet of my tights keeping me from slipping off completely. Entwining my right leg around the rich purple material—"like a sexy lover," as my first coach, Julie, taught me—I extend one arm out to the side for balance and slide the other up the fabric, twisting my hand in flamenco grip. I point my toe hard. Normally this action sets my arch on fire. Not tonight.
Not when your breath is sweet and hot on my neck as you slide an arm around my waist. I focus on the fabric in my fingers, try not to look down, try even harder not to come at this touch, the first of its kind from you.
"Oui?" you murmur in my ear the French way, not "wee" but "weh," which sounds infinitely more desirable. Glass's notes twinkle, then shatter.
"Weh," I whisper, and your hand slides down, fingers fluttering, to where it counts.
Bio: Lauren Emily (laurenemilywrites.com) writes erotica for Bellesa.co. Her smut has been published in BUST and Between the Covers: A Bookstore Erotica Anthology (Volumes, 2018). Lauren contributes to Playboy and SELF and is the author of the YA novel Satellite (World Castle Publishing, 2017). She hangs in the air and contorts her body weekly.
---
You Might Also Like: