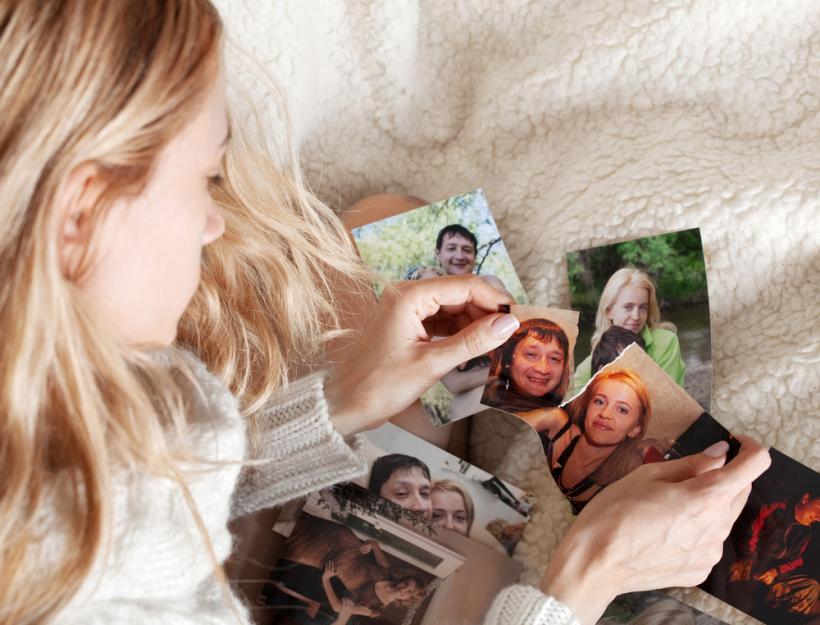 This is for those interested in a more holistic path to emotional health after a divorce.
This article first appeared on Divorced Moms and has been republished with permission.
---
While navigating the painful path of divorce, many individuals prefer the numbing effects of stone-cold rage to the opening process of true healing. What they don't realize is that love and hate are two sides of the same coin. Both consist of a heated mix of passion and emotion aimed at a particular object.
In truth, the opposite of love is indifference, not hatred.
For those interested in a more holistic path to emotional health after a divorce, read on. Below are tips to help you heal the hurt of divorce.
Don't mistake legal advice for therapy. Many people are quick to retain lawyers at the beginning of the divorce process because it brings a sense of accomplishment and peace of mind. Confident attorneys have a way of assuaging anxiety with talk of financial punishments for the opposition and sizeable settlements for their clients. It's easy to latch onto this jargon for a quick fix when you're feeling insecure. But such advice comes with a hefty price tag, and the litigation process feeds and breeds pain and anger. The only true way to inner peace is to find it within. It can't be obtained via litigious language, letters, and loopholes.
Let go. This one takes practice and you might need to remind yourself on an hourly basis: release your grip on the past. Let go of the person you used to be, and forgive yourself and your ex. Through the process of letting go, you can embrace the possibilities of the present and plan for the future.
Adjust your attitude to one of gratitude. Your ex could be a source of stress, to say the least, and there are days you might wish for him to disappear. But it's important to recognize the gifts he brought to your life — most notably your children. Even during the tough times, it's possible to be grateful for the opportunity to practice patience, compassion and appropriate communication. Divorce-related conflict also affords you the opportunity to model responsible behavior for your young ones.
Hold a separation ceremony. If possible, plan an event with your ex. Exchange vows of release, respect and a commitment to cooperatively co-parent your children. Involve your children to give them a sense of ownership in the process and help them feel supported through the change in their lives.
An alternate option is to go solo. Whether you choose a small gathering or a more intimate meditative ceremony, affirm your commitment to yourself and your wellbeing. Give yourself permission to start anew and grow forward.
Construct a brand new relationship with your ex. You're no longer lifetime partners. You're no longer housemates, and your finances aren't as intricately tied together as those of a married couple. It's time to build a different relationship as co-parents. Your new relationship can be as friendly (or not) as you'd like, with the key ingredient being teamwork. Determine appropriate boundaries and communication strategies as you work together to parent your children.
Change your traditions. It's often difficult and painful to uphold cherished family rituals following a divorce. Instead of attempting to fill in the gaps left by your ex, try inventing a new tradition instead. For instance, if Thanksgiving Dinner was your ex's time to shine in the kitchen, maybe you and the kids could opt for the buffet at your favorite restaurant. Don't be afraid to be creative and involve your children in the planning process. New traditions help build a renewed sense of security.
Practice self-care. Eat well, exercise and get enough sleep. Also, be good to yourself. Carve out weekly quiet time to curl up with a book, schedule a regular massage or make a movie date with your friends. Listen to your body and feed your soul. This nourishing practice will help your wounds heal.
The process of healthy healing requires time and patience, but it also promises an inner peace all your own. You might even move through a feeling of indifference and back toward an attitude of kind regard for your ex.
---