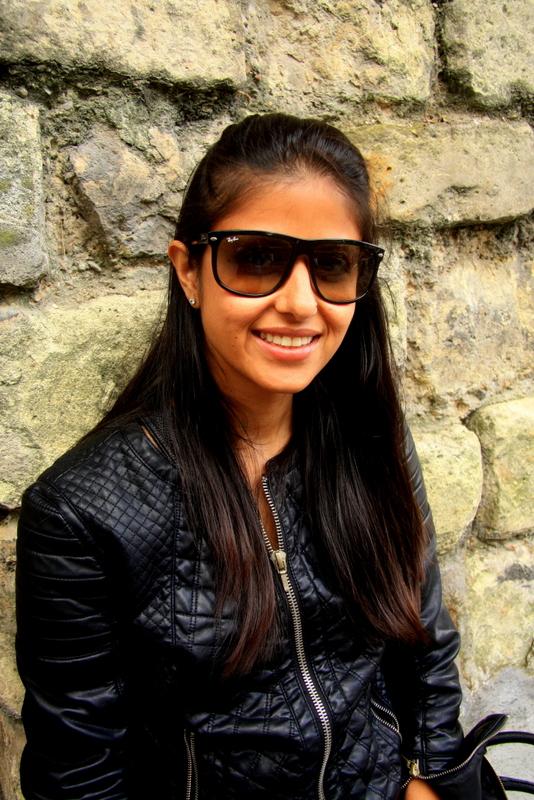 The enormity of the dieting industrial complex cannot be overstated: In the U.S. alone, some 100 million dieters fuel an industry worth $20 billion. It's hard not to be confronted with websites and products promising quick fixes and pills that can "help you drop extra pounds fast!"
Except not really.
Prachi Gupta, CEO of the mega-successful Indian nutrition company FitHo and co-author of Losing It! Making Weight Loss Simple, will tell you that the road to losing weight, being fit and feeling good is about a change in lifestyle and a dedication to personal health and wellness. There are no shortcuts in life and Gupta knows it—which is why FitHo has been so effective not only in teaching people how to lose weight, but in enabling them to keep it off. Losing It focuses on making the science behind a healthy body simple enough for anyone to understand it.
We pulled Prachi away from her busy schedule to talk about her professional passion for wellness—and how she manages fitness and healthy eating in her own life.
How did your personal dedication to health evolve into a company devoted to wellness and weight loss?
My love for a healthy lifestyle started with my mom's cooking. We mostly ate at home and were encouraged to enjoy different kinds of vegetables that she cooked. My mother always told us that all vegetables have their own flavor and adding too much oil, masala or overcooking it just takes away from that. In addition to the food, we were encouraged to play outdoors a lot. This led to me to become an active sports person, and to play basketball all through school and college.
Where did the name "FitHo" come from? What does it mean?
We wanted a short and simple name that stood for being fit. The name comes from a combination of the English word "fit" and the Hindi word "ho." Together, it means simply "get fit."
FitHo connects users to personal dieticians online. Has that always been the goal of the company?
True to our name, our goal has been to help people lose weight, get fitter and live healthier lives. To do that, we developed a weight management program that provides personalized diets and exercise routines—the idea being that if your fitness program is designed around your lifestyle, you will see better results. To help our customers further, we provide access to experts, like personal dietitians who are part of our team.
Where do you see FitHo headed in the next five years?
Global estimates are that almost 2 billion people across the world are overweight. In many countries, this is almost an epidemic in terms of health impacts and economic costs. Our current service format was designed specially for the Internet, and at a good value to reach a large number of people across the world. With that goal in mind, in the next five years the number of people will grow. We know that our services will evolve to help get more and more people to lead healthier lives. It may even lead us into products. In today's world, we find it difficult to really predict five years ahead. All we know is that there is a massive need, and we're here to serve it!
Are you one of the dieticians involved in creating plans? How many dieticians work for the company?

I am more focused on running the business side of FitHo. Diet planning and counseling is looked after by a team of very qualified dieticians from prestigious institutes across India. Currently, we have a team of six dieticians on board.
In an article about World Diabetes Day you wrote, "Living with diabetes is not hard at all. All you have to do is change your lifestyle habits, exercise and eat right." This seems like one of those "easier said than done" statements. What does this look like for the people you work with?
Being healthy is not something you can achieve overnight. It starts with a conscious effort to eat well and be physically active. Start slow with changing one habit at a time. Gradually this behavior becomes a habit, and before you know it you can't overeat any more, heavy food doesn't satisfy you the same way, and you need that 30 minutes of walk/yoga/gym to feel good.
You used to be a national-level basketball player. What skills did that experience help you cultivate so you could create FitHo?
Playing basketball taught me to enjoy physical activity. The different activities we did on the court helped me guide my team of fitness experts to create exercise plans that an average person would really enjoy without feeling intimidated or bored.
Your book, Losing It, has been very successful and is getting great reviews. What is the premise behind the book—and what makes it different from other weight loss tomes?
The premise, much like the business, was to make "losing weight simple." There is so much information about what is healthy and what is not that an average person is very confused as to what he or she should believe. One day in the newspaper you read chocolates make you fat, and then the next day the paper prints that chocolate is good for the heart! The idea is to simplify some of these theories and explain what each one of them actually means, so an individual can evaluate and decide what works for them.
The book is based on an easy-to-read format, divided into different chapters. Each chapter is about two pages explaining the topic in detail. You can open any chapter and start reading it.
Are FitHo and Losing It just about losing a few unwanted pounds? Would you suggest them to someone who is thin but wants to work on eating healthier and choosing the right type of exercise for their body?
Losing weight or being fit is not a one-time event. It's a lifestyle. Whether you're fit or fat, everyone needs to eat right and exercise. FitHo works around your health goal. If you don't have any weight to lose, then we work on improving your fitness levels and general quality of nutrition. You don't have to be overweight to sign up for FitHo.
What does your daily fitness routine look like?
Juggling a family and business, I get left with very little time for myself. So I try to start my day with a 15 minute circuit training routine. On days I can't manage it I try to go for a walk post dinner. Weekends are spent in parks running around with my child.
What do you do outside of being a health nut and fitness guru?
I love to travel and read. With work there is very little travel but I read to help me de-stress. In my free time I also try and practice alternative medicine like Pranic Healing and Reike.