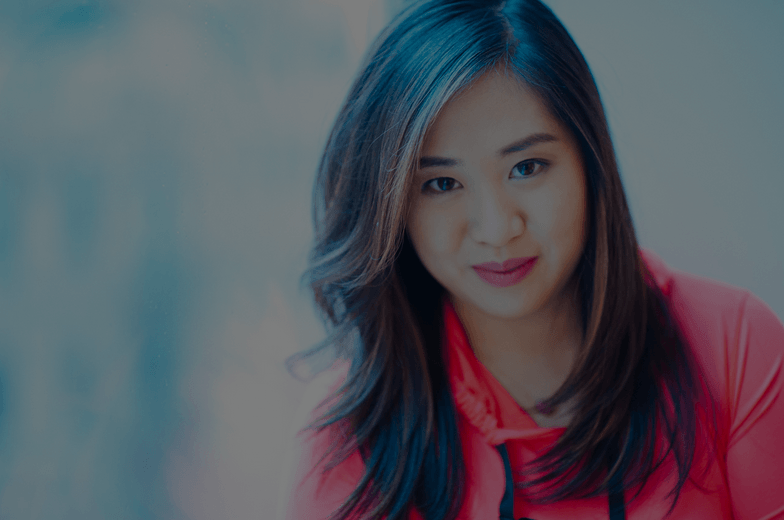 Here at Ravishly, we're always talking about the ath-leisure lifestyle, and when we find a brand that takes us from our morning spin class to brunch with girlfriends to afternoon errands, we can't help by say "Hallelujah!"
Such is the case with Denise Lee's activewear brand Alala. Inspired by the Greek goddess of the same name, Alala signifies a battle cry, a call to arms. It's modern life in the fast lane and it combines sophisticated luxury and utilitarian function.
Necessity was indeed the mother of invention for Lee, who first came up with the idea for Alala while training six to seven days a week for a triathlon in 2012. Thankfully, she had the tools to bring her idea to fruition—a double degree from Northwestern, an MBA from NYU's Stern School of Business, marketing and branding experience with Armani Exchange and time under the wing of retail entrepreneur Chris Burch (who launched retail brands C. Wonder and Poppin). 
We spoke to Lee about taking risks, how her personal style has evolved over the years and what to expect for fall 2014. 
Describe the Alala woman.
The Alala woman believes that she can have it all and do it all. The world is her oyster. She's constantly on the move, whether she's working, taking care of her family, hanging out with friends or working out at the gym. She lives a truly active life and loves it. 
How has the way women dress for their day changed in the past ten years or so?
I think that personal style has really come to the forefront of fashion—women are much more confident to wear what they want, how they want, no matter what is in style. I think there is also a focus on comfort and functionality since we are constantly on the move! 
Alala really focuses on quality—something that can be very hard to come by in a world of fast fashion and $4 tank tops! How did you find your sweet spot for quality, style and price?
We knew we wanted a certain look and feel for our products and set out to find materials and factories that could deliver on that vision. I think our customer really appreciates the quality of our pieces and is willing to pay a little bit more for that. 
Your first collection, spring/summer, is a little urban, a little sexy, but still totally performance workout wear. How do you combine fashion and sport?
We design through a filter of fashion, but always keep in mind that the pieces need to be functional and comfortable as well. We constantly think of our customer and whether she would be able to do the activities she wanted in our pieces. 
What can we expect from the fall collection?
More amazing fabrics and styles! We have a heather grey fabric that just feels like butter. It's so good. We also have some beautiful outerwear and jackets that I think our customer will love. They're the perfect pieces to wear to and from the gym. 
You left your job working closely with retail entrepreneur Chris Burch to launch Alala. That must have been incredibly scary. What made you finally take the leap?
Through my experience working for Chris, I learned about all the facets of starting a retail business—from production and merchandising, to licensing and real estate. That really gave me the foundation and confidence to start my own business. 
From the time I had the idea to start Alala, I spent about eight months researching the idea and the marketplace and getting comfortable with the fact that I was going to leave my job and actually do it.
When I finally left, I felt pretty good about what I was doing, but there's always a fear of the unknown. I think you just have to accept that it'll always be there, and then do your best to set yourself up for success. 
What advice would you give to women who want to launch their own collection?
Wow—there is so much I could say about this. Be wise and brave: By being wise, I mean do the research into your idea and make a plan of action for success. Make sure that you understand the risks and prepare for them as much as you can. By being brave I mean, for as much as you plan things out, there will be many times it still feels like you're stepping into something completely unknown. It's scary but you have to take the steps to get to your goal. 
I would also say: Know that you're not alone. I have found so much support through my professional and personal networks, many times in unexpected ways. Get over the idea that you can do everything yourself—there are so many people who want to and are able help you, if you only ask them for it.