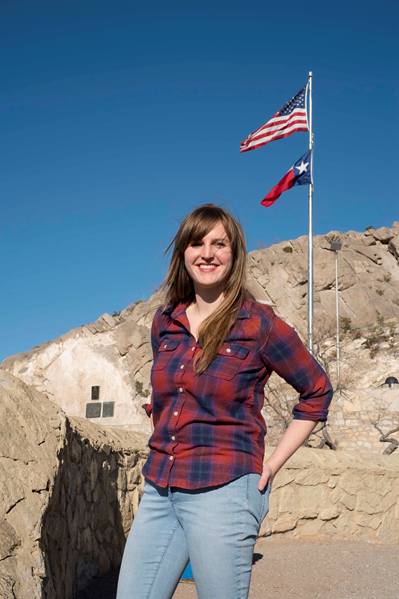 City Stay lets people from different cultures connect, without having to travel out of state. (Image Credit: www.groupmumma.com)
'The Lovers & Fighters of America' is a weekly column here at Ravishly featuring behind-the-scenes stories of inspirational people taking a stance against hate.
Julie Knopp is offering Minnesota community members the chance to get to know their neighbors by taking part in local homestay experiences. She hopes the concept behind the innovative programs — offered by her non-profit organization, City Stay — will spread to other areas of the U.S.
 
The twenty-nine-year-old, who is studying for her master's in Education and working as a kindergarten teacher at a Spanish immersion school, is passionate about social equality. She is involved in several non-profit organizations within her local community and says City Stay is one of the most rewarding of her projects thus far. Knopp told Ravishly: "I have always been interested in developing new ideas to spread justice and compassion in our world. City Stay has been one of the most rewarding projects that has come out of that interest."
 
Knopp's program gives students and families opportunities to break down barriers and develop genuine connections with others. In turn, she feels those experiences will help people become better allies. She said: "These homestays empower people of different backgrounds to serve as advocates for one another and to challenge stereotypes about their neighbors. My goal is to build lasting relationships between neighbors of different cultures in order to break down these stereotypes and promote equity."
 
About 60 students have gone through the program so far, and City Stay has worked with over 20 homestay families. Some have hosted several times, like the Lee family (pictured below) who are a four-generation Hmong family.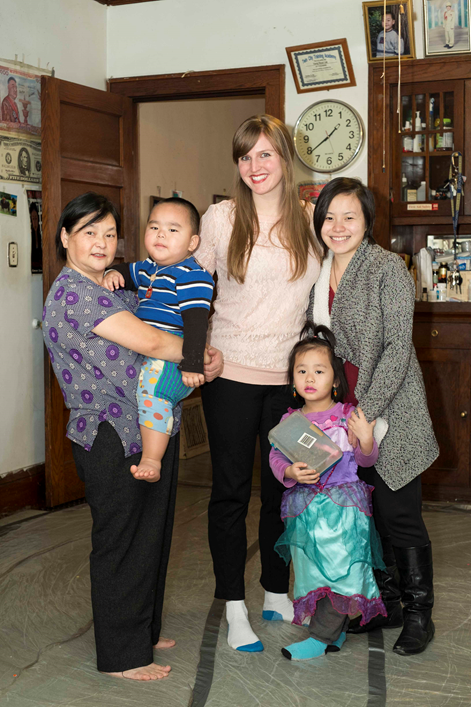 Back in 2012, Knopp's decision to develop City Stay was inspired by her own experiences studying abroad. A few years prior, while doing her undergrad, Knopp spent a semester in Thailand and another one in El Paso, Texas. She had not expected to feel like such a foreigner in El Paso, but she did!  And the experience was both fulfilling and life-changing.
She told Ravishly: "To my surprise, I found being in El Paso a more transformative experience than studying in Thailand. I expected Thailand to feel totally foreign, but I didn't expect to experience that in El Paso. El Paso looked and felt nothing like the United States I knew, and I was often struck by the irony of feeling like a foreigner. My time in El Paso opened my eyes to all of the untapped potential we have for cross-cultural learning and dialogue right in our own backyard."
Knopp began brainstorming ideas for what would one day become City Stay. She knew she was onto something special and unique: an idea with the potential to generate meaningful learning experiences and greater social awareness.
Knopp told Ravishly: "As I reflected upon my study away programs, I developed the solution of City Stay, believing that an exchange program on the local level has the potential to transform our cities and the way we think about intercultural education. We have so much to learn right here at home." 
Knopp believes programs like City Stay have always been valuable, but recognizes that they are even more urgent now than ever before. She explained: "In the pre-Trump era, there were many people in our community who held a sort of 'end of history' concept — the idea that we were close to achieving racial and cultural equity, that something like City Stay might not really be necessary anymore. The Trump era has empowered many who hold hateful beliefs to speak out, and suddenly the work of City Stay feels more urgent. There has been a marked increase in the number of people wanting to volunteer with us. Trump's presidency has generated increased interest in City Stay as the general population sees how much work there is to be done to reduce discrimination towards immigrants, Muslims, and other marginalized groups."
 
We, at Ravishly, love the concept behind City Stay and, like Knopp, would like to see more programs encouraging connections with our neighbors from other cultures. After all, so much racism and hate comes from fear of the unknown. Helping people get to know each other is a hands-on way to build a stronger, more accepting America. We are honored to feature Julie Knopp and wish her all the best in her many ventures. 
To learn more about City Stay, here's a short video:
 
Lovers & Fighters say "hell no" to racism, sexism, bigotry, and xenophobia. These men, women, and children are saying "heck yes" to equality, human decency, and love. From bold acts of advocacy to simple moments of goodness, these everyday people remind us of what it truly means to be American.
These lovers and fighters are resistant in the face of intolerance. They are bold in the presence of judgment. They are determined to join forces (or to stand proudly alone) to ensure their message is heard: #LoveTrumpsHate