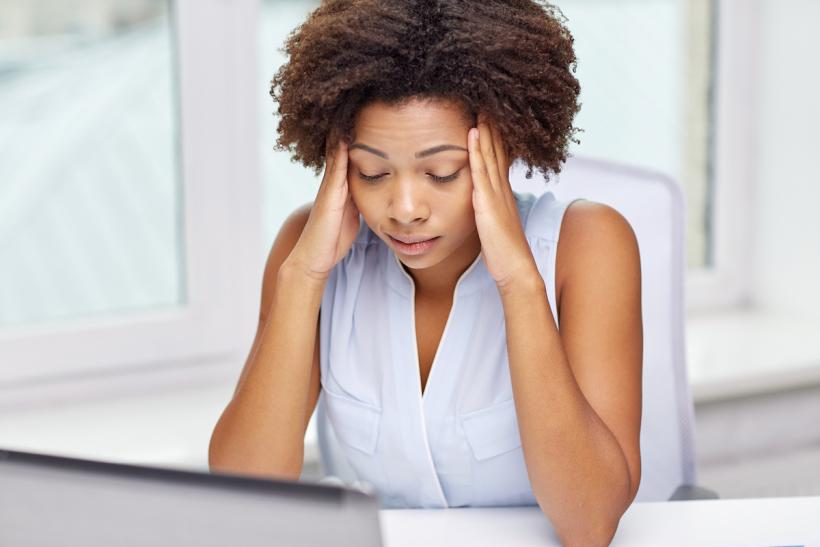 It's been a little over a month since the harrowing fallout of the Harvey Weinstein sexual assault scandal, in which dozens of women bravely came forward to share their accounts of harassment and abuse at the hands of the famous producer.
Soon after the revelations were brought to light, more and more accusations of sexual misconduct against a slew of Hollywood personalities followed. From Kevin Spacey to Danny Masterson to Adam Venit, it is clear that this type of sexual violence isn't just a disturbingly common occurrence among a-listers — it's become a cultural cornerstone.
As we work to dismantle a patriarchal system that thrives off of and permits the reprehensible predatory actions of men, we must acknowledge the boundaries of consent and what sexual harassment encompasses — even when it occurs verbally rather than physically.
What makes this most recent Hollywood avalanche so ominous and consequential is the nature of the sexual assault allegations. Victims claim they were groped, physically coerced, and intimidated into sexual acts. Not only were the men who perpetrated these horrendous crimes doing so for years, but they also had their behavior normalized. While physical violence against women — especially of this magnitude — is condemned (yet rarely subjected to legal ramifications), verbal harassment isn't nearly as denounced as it should be. This isn't equating the two by any means, but the discrepancy needs to be addressed.
Inappropriate comments on my body — on everything from skin tone to breast size to weight — have become so constant that sadly I've spent more time bracing myself for them than I have denouncing their frequency.
As a woman, discussing my own harassment feels invasive and futile. As a black woman, it makes me feel insignificant — as if my harassment is completely warranted and expected based on the way society perceives us. Historically, our bodies have always been up for grabs and despite how much we try to minimize ourselves — especially in public spaces — we are still subject to scrutiny. But as the bevy of R. Kelly accusers taught us, the suffering and mistreatment of black women has the ability to constantly be overlooked or downright ignored.
Inappropriate comments on my body — on everything from skin tone to breast size to weight — have become so constant that sadly I've spent more time bracing myself for them than I have denouncing their frequency. In general, women are objectified and sexualized so much that an ABC News-Washington Post poll from earlier this year found that 54% of American women have already experienced "unwanted and inappropriate sexual advances" in our lifetime. This statistic, while heartbreaking and alarming, was further solidified with the viral "MeToo" hashtag, in which men and women shared their instances of harassment and abuse in the wake of the Weinstein scandal.
Their stories reiterated that sexual misconduct not only happens with actions, but also with words — words that work to normalize and rationalize inappropriate behavior and leave those on the receiving end of them feeling powerless. Street harassment is still a huge issue affecting women. According to a survey conducted by Stop Street Harassment conducted in 2014, 65% of women and 25% of men said that they have experienced some form of street harassment in one form or another. It encompasses everything from cat-calling to sexual solicitation and lewd acts. And while many men subscribe to a dangerous narrative that women, in fact, liked being sexually harassed, victims are amplifying their voices to negate this claim.
In a brave essay for Teen Vogue, journalist Wendy Lu described the harassment she experienced at just 15 years old. Lu, who is Chinese American and disabled, also explained how these identifying factors make her more susceptible to this type of behavior. Journalist Eliza Hatch developed Cheer Up Luv, a series that features photos of women who then describe their disturbing stories of street harassment. And with the release of her memoir entitled We're Going To Need More Wine: Stories That Are Funny, Complicated, and True, actress Gabrielle Union used the opportunity to discuss not only surviving a violent rape, but how there needs to be more of an open and honest dialogue about which victims we deem worthy of empathy and justice.
Women are used to minimizing their tales of survival to combat the shame and stigma that are attached to it. But we must continue to acknowledge and condemn all forms of sexual harassment, regardless of how society may compartmentalize them, in order for a true cultural shift to occur. 
---
Related