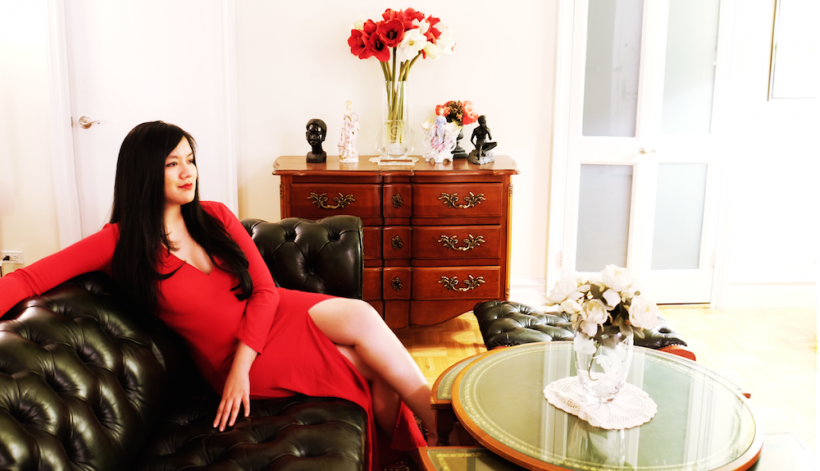 Tiffany Pham is not your typical tech entrepreneur. While that profession might conjure up the image of rich white men chasing the next gimmick to make money, Pham's company, MOGUL, is run by women and for women, and it has a profound social mission. MOGUL's online platform is a central hub for women to share ideas, give and receive advice, post and find jobs, sell products, take classes, and do pretty much everything a woman needs to do to become a "mogul": a professional at the forefront of one's field.
Pham's career has run the gamut from producing award-winning films and founding the Beijing International Screenwriting Competition to serving as Director of Business Development for CBS and authoring the book From Business Strategy to Information Technology Roadmap: A Practical Guide for Executives and Board Members.
When women started asking her for help in their career development, she decided to create a website to get the information they craved. She knew it would be an uphill battle to get the male-dominated tech industry to take a woman CEO and woman-centered company seriously. Therefore, before approaching investors, she learned to code and built the platform herself. Within one week of launching, MOGUL reached a million users. It currently reaches millions of people a month from 200 countries around the world.
I spoke with Pham about how she's accomplished so much so quickly, and what advice she'd give other women looking to become "moguls."
What was your inspiration for founding MOGUL?
My grandmother and her career inspired MOGUL. She worked for news publications in Asia and fought to provide access to information for those around her who needed it. Her efforts to inform everyday citizens of the possibilities that existed outside of their towns inspired me.
People can share ideas more easily in the digital age. While geographic location rarely impedes access to information, the playing field is still far from leveled. The majority of information hubs in which Millennials share information and news are lacking women's participation. Thus it is imperative that women raise their voices and contribute to the conversation. MOGUL allows for women to share information in a safe, all-inclusive online environment. 
When you first started MOGUL, what were you hoping it would accomplish?
After making Forbes' "30 Under 30" list in 2014, I began receiving hundreds of emails from young girls asking for my advice. I realized women from all over the world were not satisfied with the existing social platforms and were seeking answers from amongst each other. The overwhelming success of MOGUL is proof that women everywhere need access to information and resources that are empathetic, relevant, and aspirational.
How did you go about the huge endeavor of starting a company?
MOGUL is the culmination of a 15-year journey. I knew early on I would become the founder and therefore needed to know every facet of the industry. Before launching MOGUL, I learned as much as possible. As a film producer, investor, arts philanthropist, and author, I handled strategic initiatives within CBS, launched a venture with the Beijing government, and also produced award-winning feature films and documentaries. I used the information that I gathered from those positions and put them to use for MOGUL. After my regular working hours, I would stay up at night and teach myself Ruby on Rails.
Did you run into any obstacles as a female founder?
While there are some challenges when you are a minority founder, there are equally as many opportunities. One of the biggest challenges for MOGUL wasn't related to being a female; it was retroactively scaling the infrastructure of the company in order to support our rapid growth. I envisioned us being a one-person team, working out of my bedroom in New York and then all of a sudden, we grew to heights than I wouldn't have expected.
If you could go back in time and give the version of younger self one piece of advice, what would it be?
I would tell myself to be confident and believe in my abilities. I would tell myself to set high expectations, both personally and for MOGUL. When MOGUL first launched, I did not have the confidence to foresee our greatest hopes would be achieved. But now, as we develop new products and features within MOGUL, I encourage our team to collectively have high expectations, and we continue to set and meet higher goals to further MOGUL's global outreach and impact.
What's the biggest piece of career advice you'd give to other women?
Listen to your own ideas and insights, but also listen to feedback from others. You don't have to follow every piece of advice, but it's important to listen and be open. That is the concept behind MOGUL: express your ideas and insights while listening to others.
Based on what you hear from women all over the world, what do you see as the most important thing that needs to happen for women to achieve equality?
More women's voices need to be heard. In media, it is not only a matter of increasing the volume of content for women, it's also about improving the context in which women are portrayed, and we do this by sharing advice and success stories from female role models. Historically, women have been pegged with the stereotype of being silent, particularly in media and popular culture. Defying this stereotype means taking action —as women together, by nurturing and fostering a community where everyone's voice is heard and respected.