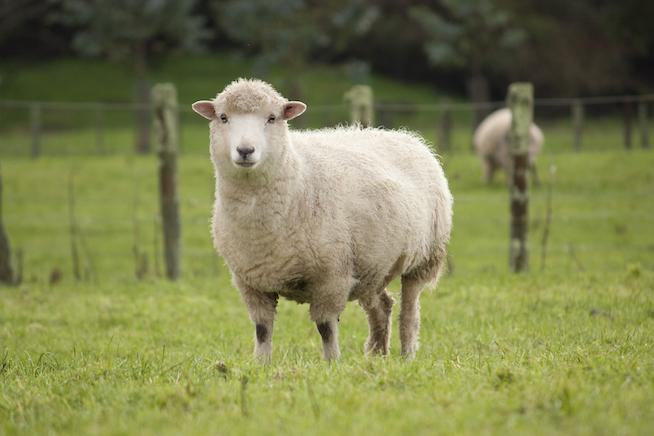 Ever feel sick of it all? Want to run away from home? Do you dream of starting over in a new place, away from all the baggage of your current life and job? Do you like sheep? Then have I got a deal for you!
Food & Wine magazine is reporting that the National Trust of the UK is advertising a sprawling section of gorgeous ocean-side property in Wales, complete with a four bedroom home for the low, low lease price of $1.45 per year.
That's right! One British pound per year for the perfect hideaway overlooking the Irish Sea. The catch is, you have to maintain a flock of 416 sheep and take care of a fragile grassland ecosystem.
Evidently, the grasslands in the region are over-grazed and certain plants and animals are becoming threatened due to the loss of habitat. The person who takes on the Parc Farm job would be in charge of strategically moving the sheep from place to place. They'd graze away overgrown grass while leaving the endangered plants behind when the sheep are moved to a new spot.
The caretaker would also have to shear the sheep, in addition to moving them from place to place. Presumably, there are other sheep farming duties attached to the job as well. Taking care of baby lambs, maybe. Or counting the sheep. I don't really know much about sheep.
If you do know about sheep or are willing to learn, apply here. The National Trust wants a caretaker in place by September!