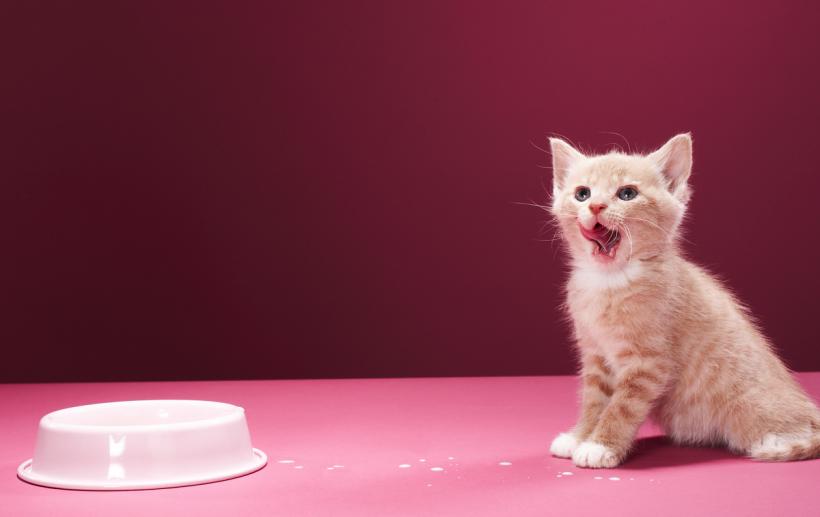 CATS EAT FLIES. AND LICK THEIR OWN BUTTHOLES. MULTIPLE TIMES A DAY.
We all spoil our pets, right? I'm certainly guilty of it. My dog's favorite things are bully sticks, which are literally dried bull penises. They cost about $1 a pop and that's kind of splurge for an animal who can amuse herself by licking her own butt. But it's worth it because they make the dog really happy and I like handing them to her and saying, "Go eat a dick, dog."
I'm easily entertained, ok?
But shelling out a dollar for a dog treat is peanuts compared to a new line of cat food that's now available in England. British kitties can feast on on British Banquet brand cat food, which contains "Devon crab, Arenkha caviar, line-caught Scottish salmon and hand-caught Norfolk lobster."
The food is fit for human consumption and supposedly even tastes good, in case cat fanciers want to give it a whirl. It also costs a freakin' fortune. A can costs 10 British pounds, which is the equivalent of $12.20. A bag of the dry food rings up at 274 pounds ($344!!!). You'll need three bags for a month supply, so plan to spend over $900 per month on cat food if you want to go this route.
I had a cat once. She liked popcorn.
The makers of this cat cuisine say they expect it to appeal to celebrities and CEOs, who have apparently taken leave of their senses and feel the need to feed their cats food that costs more than the average British household spends on groceries. They also say that the they are using the finest British seafood to make it nutritious for the cats. Who probably catch and eat bugs. Because they're cats.
No word if this fancy feast will be gracing US shores any time soon. In the meanwhile, we can spoil our pets the American way: by sneaking them bits of hot dog from the table.