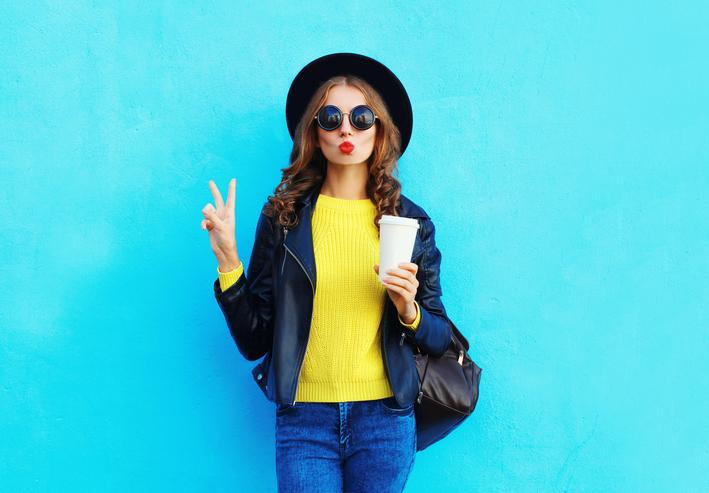 Hey, guess what - coffee in moderation is A-okay. Who knew?!!
The Food Police have once again detained caffeine and subjected it to harsh interrogation about its health effects.  The questioning focused on if caffeine is bad for humans and how much caffeine should be allowed in a human being's daily diet.
After much deliberation, the Food Police have determined that caffeine, in moderation, is still not bad for people. You are free to drink 400 mg of caffeine a day— the equivalent of 36 ounces of regular coffee — and nothing bad will happen to you.
There was no indication about what bad outcomes were possible if you routinely consume more than that. Maybe nothing? Or nothing so bad that it merits headlines? Like, the bad outcomes are things like insomnia and caffeine withdrawal headaches on days you can't get a fix. It's not like too much caffeine is causing people's skulls to explode or making people fans of Nickleback or anything.
Anyway, this repeat inquiry into the health benefits of caffeine was conducted by ToxStrategies, a private scientific consulting firm. The study was commissioned by International Life Sciences Institute, an entity that receives funding from both the American Beverage Association and the National Coffee Association, although they did not participate in the actual science part of the study. Just indirect funding. And probably a big ol' celebratory party when they could send out a press release saying "Caffeine still fine! Drink up!"
Buried deep in the Time magazine article talking about the caffeine study — and after all the quotes from Food Police types making pronouncements about what you are or aren't allowed to drink — is a quote from Health medical editor Dr. Roshini Raj, who says this of managing your personal caffeine intake: "Listen to your body."
OH WOW! YOU MEAN I SHOULD LISTEN TO MY OWN BODY? AMAZING! I NEVER WOULD HAVE THOUGHT OF THAT.
::headdesk::
So the moral of the story is, your caffeine is fine unless it doesn't work for you. The end. Now, if you'll excuse me, I'm going to get some coffee.