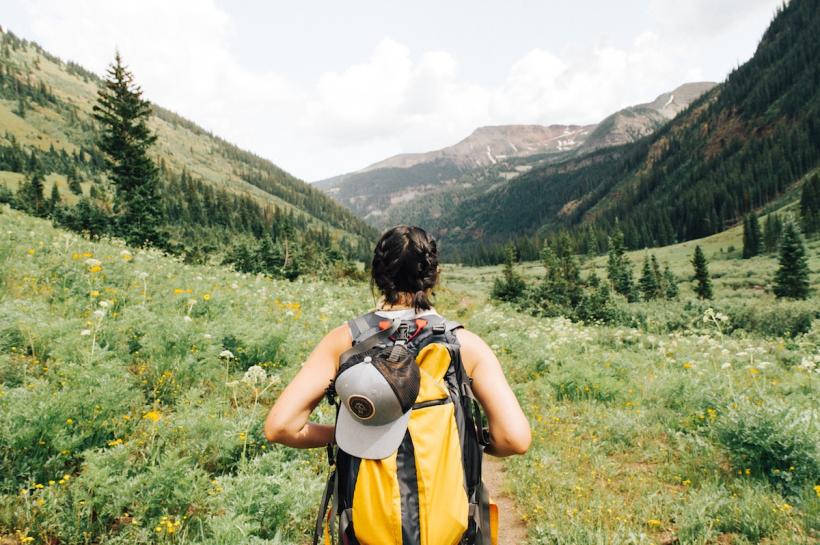 Divorce may be an end of a relationship but it isn't, by any means, the end of your life. (Photo by Holly Mandarich on Unsplash)
This article first appeared on Divorced Moms and has been republished with permission. 
---
Divorce may be an end of a relationship but it isn't, by any means, the end of your life. If you have recently gone through a divorce, it is natural that you feel heart-broken and to some extent emotionally traumatized. However, there is no need to stretch moments of sorrow and cause yourself to become vulnerable to depression and anxiety.
In reality, divorce is a rough patch that you can leave behind; you have every reason and every opportunity to bounce back and enjoy your life all over again.
It is an undeniable fact that the loss of companionship and intimacy is hard. But the fact is it is your call to make because you deserve to reshape your life howsoever you want. Even in this so-called adversity, you have many options at your doorsteps — make a better beginning of your life's next chapter or endure the emotional trauma of divorce for the rest of your life. All said and done, these are indeed the testing times, and a litmus test of your true grit and courage. And, you have the grit and courage to move forward to a more rewarding life.
If you want to rediscover your self and reinvent your life after divorce, the following 5 tips will help you immensely:
Move On
"Move on" should be your new mantra, move on and move forward. There may be a number of challenges ahead on your road to recovery such as financial, emotional and psychological. But this is what the life is, isn't it? Facing difficult situations, learning to cope with inevitable challenges and standing firm in the face of adversity is only going to make you a stronger person. Mark my words, after going through the adversity of divorce, you will come out the winner with flying colors.
Stay Positive and Believe In Yourself 
It makes no sense to live in the past and think constantly about what could have been and your divorce. It was a tumultuous phase that is history now. You need to look ahead, be positive and focus on the fact that moving forward things will get better. Planning and focusing on the new life ahead of you is much healthier than being stuck in the past.
You have to trust your gut and believe in yourself. Whatever steps you are going to take and the decisions you are going to make regarding your and children's needs, make sure that you put them in your thoughts, your words and your actions throughout the process. If you can pull this off successfully your children will be in a better place than they were in during your miserable marriage. Focusing on negative energies regarding the dynamics of your marriage divorce may make you lose the golden opportunity to reshape your life for better.
Forget and Forgive
This is the time when you should accept your divorce and the pain it caused as part of life. However, since it marks a new beginning, you have to let go of past experiences so you can think more clearly and make rational decisions about your future. For that, you have to forget and forgive whatever wrongs you feel were done to you. Rather than forgiving your ex (for what he did or didn't do), you have to forgive yourself as there are many people who, after a painful divorce, spend a lot of time blaming themselves. There is an old saying, "holding a grudge is like drinking poison and expecting others to die". Therefore, whether it was a person or other circumstances that contributed to the divorce, you need to identify them and forget and forgive them, too.
Make a Fresh Start
It's time to make a fresh start now. Find a new purpose and move forward with it. The best way to do this is to start doing things that interest you the most, that make you and your loved ones (especially, your kids) smile, and that give you peace of mind. This is the first and most solid step to enjoying your life once again. "You alone are responsible for your happiness": this is not just an age-old cliché; it is a winning philosophy of life. Surround yourself with people who have always been close to your heart. There are many things you can do to lift your mood and motivate you to get out and start living again. Start socializing more often and meet with friends, celebrate their birthdays with them, take in a movie or a night out with the girls. Get new interests, surrounding yourself with positive family and friends and find your fresh new start.
Love Your Life As Well As Yourself
Happiness really is a choice. Even after a painful divorce, you either get trapped in the quicksand of "poor me" or you emerge as a stronger and more confident person. So, take yourself and your kids and set the foundation for a whole new outlook on life and get on with living it!
---