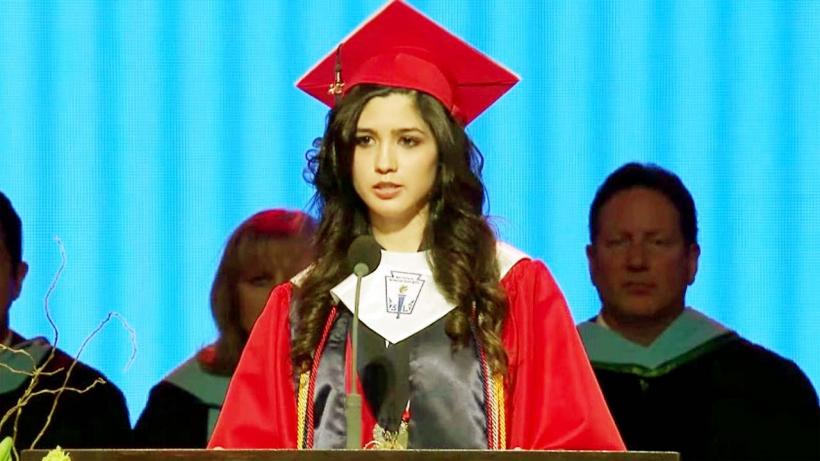 Larissa Martinez via youtube
Today in, Lessons From People Not In Charge Of The Country: Larissa Martinez, 4.5 GPA High School Valedictorian, turned Yale student, reminds us what some of us may have forgotten.
It's been a year since Larissa gave her graduation address, but the message is the same: Undocumented immigrants are people, too. 
Larissa announced in her commencement speech, "I am one of the 11 million undocumented immigrants living in the shadows of the United States."
If you haven't seen Larissa blow the minds of everyone at her graduation:
If you need tissues, it's cool. Go ahead. I'll wait. 
Last year, while Trump was blathering on about building a wall between us and Mexico, real actual people FROM Mexico, the same people he'd have deported, were graduating from American high schools and getting ready to go to American colleges and hopefully become the people who can replace people like Trump.
Even 8 years after filing for residence, Larissa is still not a citizen. But that won't stop her from kicking some Yale butt. 
And Yale, bless their hearts, has announced that they will support undocumented students, regardless of what Trump says.
There is still good in the world.