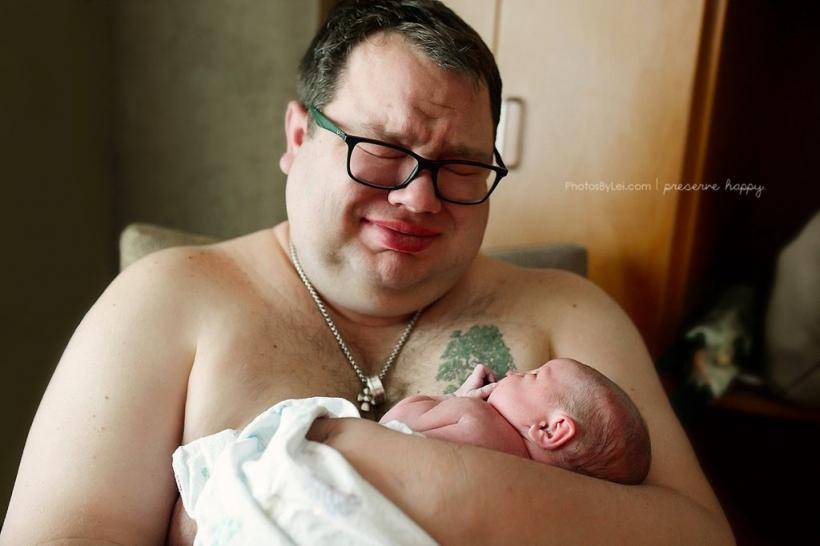 Image Source: Leilani Rogers
Today in, Things That Will Make You Weep: This dad holding his newborn baby girl.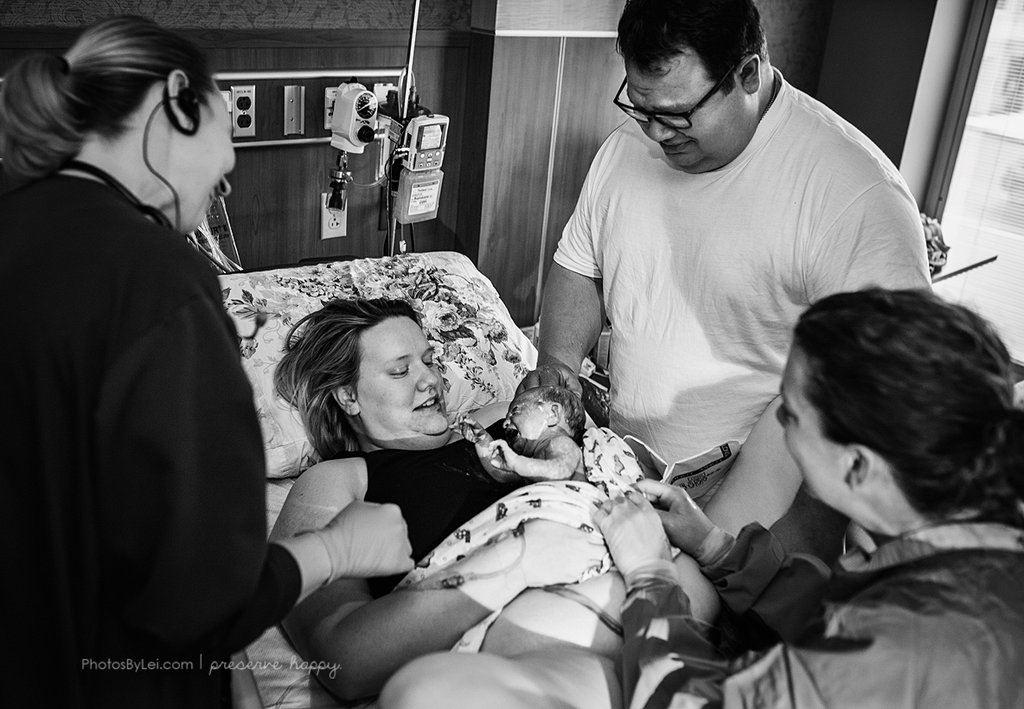 Welcoming any baby is probably the single most emotional experience of the human condition. But welcoming a Rainbow Baby? That adds a layer of emotion that might take you by surprise. 
After the loss of a child, life becomes an amalgam of fear and anticipation, often blanketed with the certainty that you'll simply never be lucky enough to be a parent. It often feels just that desperate. I know because I've felt the pain of loss, and also the joy of finally holding the baby I never thought I'd have. 
I know because 22 years ago this month, I looked a lot like this dad. 
Hope and Hunter Madden finally welcomed their baby girl after struggling with both infertility and miscarriage. But it's Hunter's reaction to holding his daughter for the first time, that has us all bleary-eyed.
(And you might notice that she is looking at him with about the same level of awe.)
To review: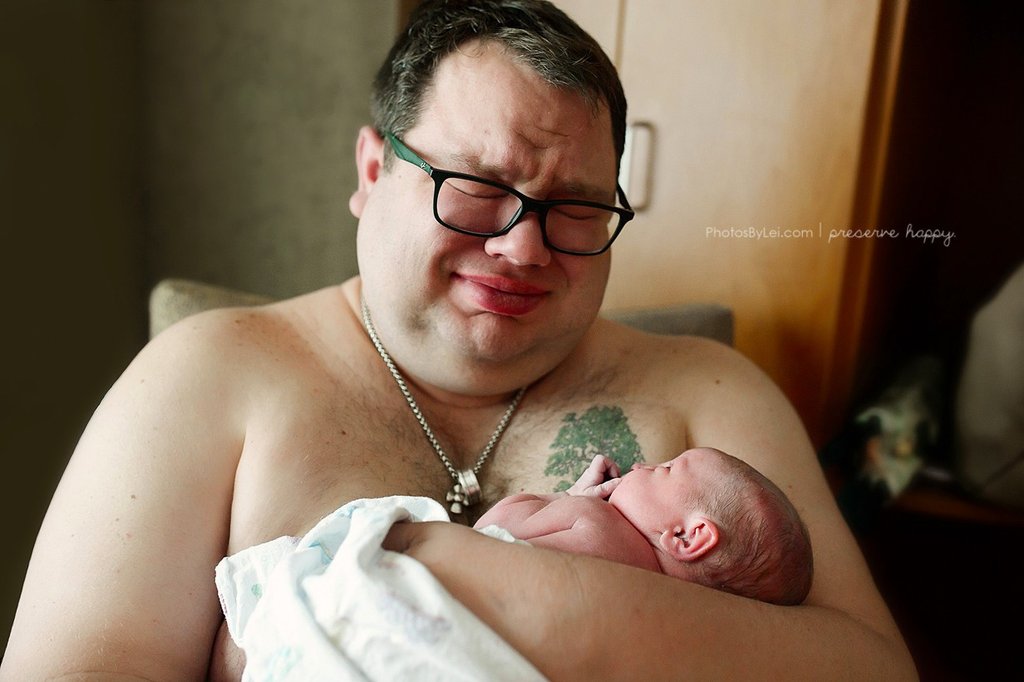 It's been a long time since I was this emotional on a Wednesday.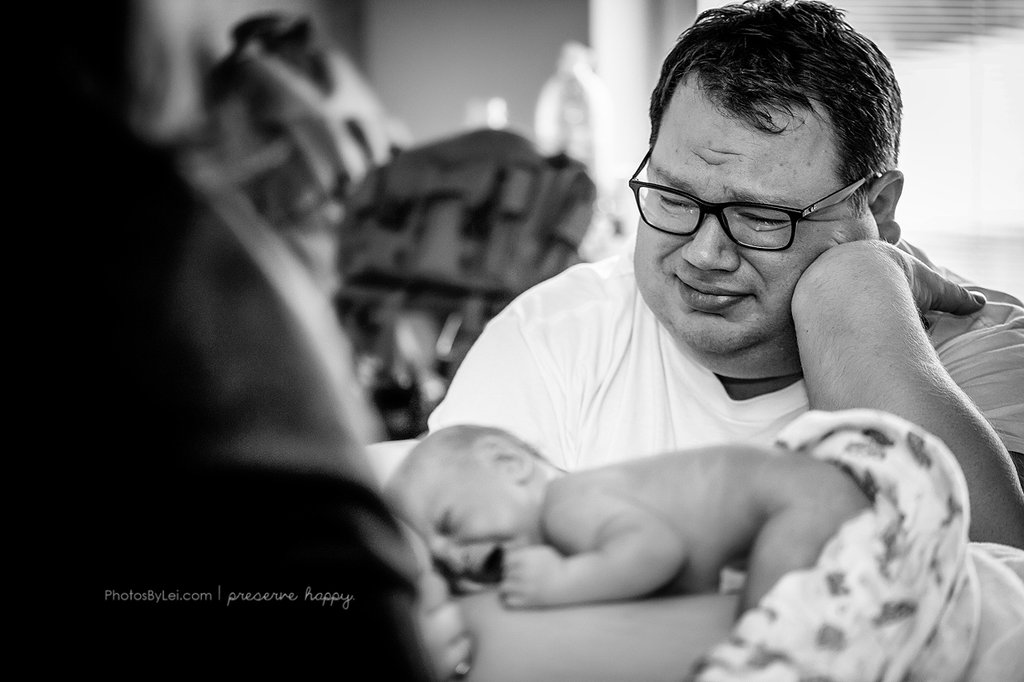 Austin birth photographer, Leilani Rogers captured these sweet moments and shared them with the very lucky world. 
Leilani told POPSUGAR: 
I knew [the couple] would be overcome with joy and relief the minute their baby girl was in their arms. I was anticipating it. They were very connected during the birth. Dad was very affectionate towards his wife. I loved every minute I spent with them. To be in the presence of such a supportive partner and strong woman (her labor lasted 40 hours!) was such an honor. I admit that I got choked up a few times as they expressed their feelings about finally having their rainbow baby. This work is so fulfilling.
Fulfilling indeed.
Congratulations to you, Hope and Hunter. May your life be filled with precious moments like these. 
Related: