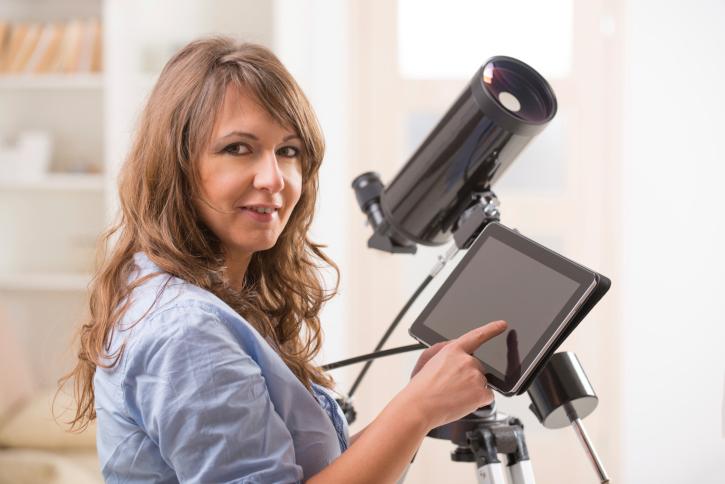 You might have seen the hashtag #girlswithtoys around the Internet lately...it's catching on, and with good reason.
Several female scientists started using the hashtag after a professor made a politically incorrect comment during his interview with NPR Weekend Edition on May 16. 
"Many scientists, I think, secretly are what I call 'boys with toys'," said Shrinivas Kulkarni, Caltech professor of astronomy and planetary science. 
It's believed that the professor had no intention of undermining women in the science industry, but as studies have shown, women are outnumbered by their male counterparts in scientific fields and encouragement is needed to inspire the female leaders of tomorrow. According to the American Association of University of Women, women earn less than 20% of bachelor's degrees in fields like engineering, computer science, and physics compared to their male counterparts. 
President Obama helped create the Educate to Innovate initiative to expose young women through partnerships with government agencies, professional mentors and national organizations, and now, with #girlswithtoys trending, women scientists have shared photos on all social media platforms of themselves posing with telescopes, controlling rovers, or climbing into ice caverns. 
"Creating STEM programming that engages girls earlier in their elementary and secondary-school education will help shift the classroom dynamic away from one that is majority boys and thus more welcoming to girls," said BridgeUp's founding director Christina Wallace in a TIME opinion piece earlier in May.