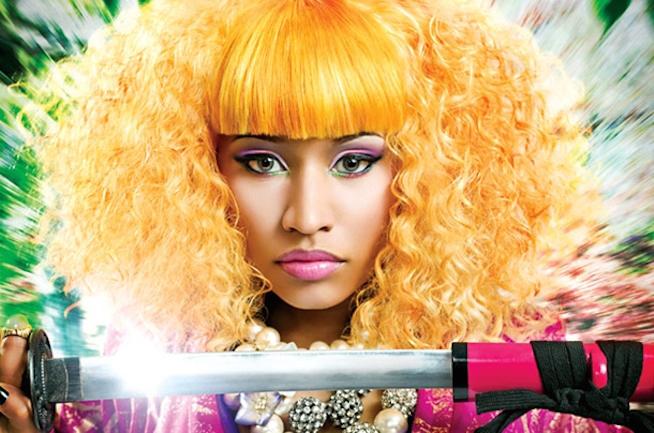 I thought Nicki Minaj's influence would end in music, but that doesn't seem to be the case. We've seen her judge American Idol, act in movies, and now featured in her very own . . . video game?
Scheduled to debut a mobile gaming app in 2016 through Glu Mobile Inc., the videogame will reflect Kim Kardashian's "Hollywood" app. According to Time, Minaj has confirmed that she will provide "creative direction" on the game's production, ensuring both her likeness and voice. Minaj isn't the only celebrity with a video game in the works –– Katy Perry, Britney Spears, and Jason Statham (yes, the male action star) all have plans to release games of their own. 
Celebrity smartphone games have become a surprisingly successful enterprise. MTV has even documented ordinary people addicted to these mobile apps.
Sadly, details on what the game will be about are sparse. Will the plot of the game focus on her time at American Idol and intense conflict with Mariah Carey? Maybe focus on her popular songs "Super Bass" and "Anaconda"? A crime fighting girl gang duo with Beyonce based on their "Feeling Myself" collab? We'll have to wait until 2016 to see what Minaj has in store for us.