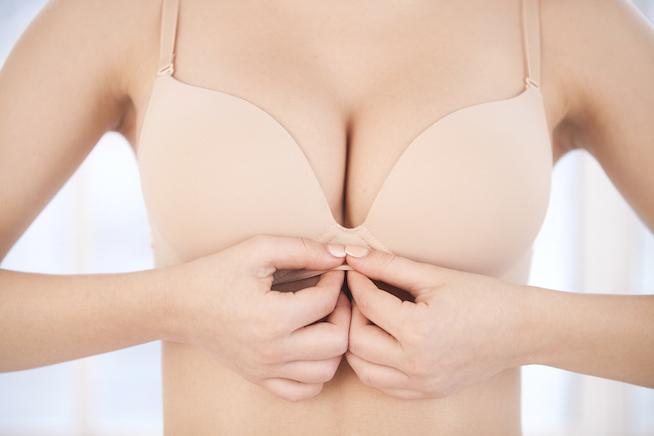 200 bra-clad protestors have gathered in Hong Kong to protest the arrest of a woman accused of assaulting a police officer with her breast. The angry crowd has adopted a pretty straightforward chant: "Breasts are not weapons."
"The ruling is absurd. How can breasts be a weapon?" said activist Ng Cheuk-ling of the Hong Kong Women's Coalition on Equal Opportunities in an interview with the BBC."Police must review their guidelines to handle female protesters." 
According to the Huffington Post, 30-year-old Ng Lai-ying received three months and 15 days in prison for forcing a law enforcement officer to touch her breast, according to Chief Inspector Chan Ka-po. When Lai-ying accused an officer of grabbing her breast at a protest, the court turned the allegations on her by claiming that she had intentionally pushed her breast to accuse Chan of assault. They accused her of using her gender to take advantage of the situation. Magistrate Michael Chan Pik-kiu wished the punishment was more severe, as "the public might mistakenly think it is a trivial matter to assault police officers during protests."
Basically, this is really dumb. Activist  Ng Cheuk-ling phrases it a bit more eloquently, highlighting the more serious ramifications of Lai-ying's charges.
"We are angry but we also fear that this precedent exploits women's rights to take part in protests."