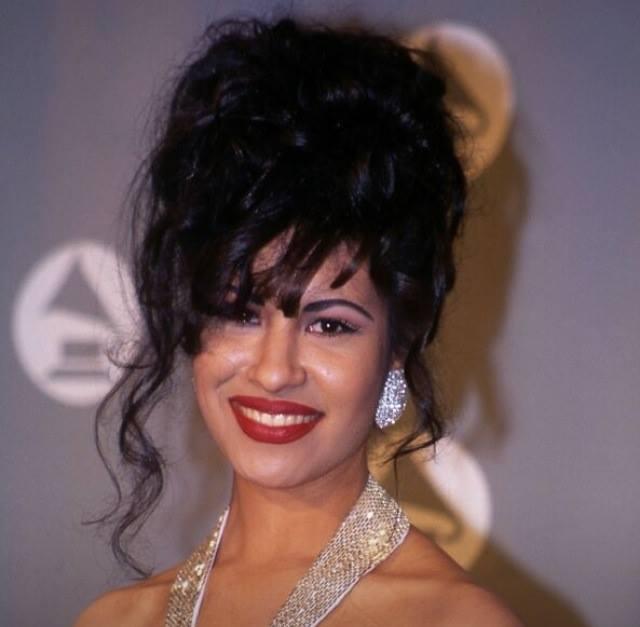 Recently, we honored the life of Selena, the Latina Tejano singer who captivated the world during most of the '90s. Today, years after her tragic murder, her legacy lives on—including in the form of a new (yes) makeup petition.
Allow us to explain. 
A petition that's been circulating for the past few months asks MAC Cosmetics to design a Selena-themed makeup line. Selena was, of course, a style icon—especially in the Latina community. If you remember the '90s at all, you probably recall the look she embodied: thin bangs, ultra-dark brows, giant hoop earrings, brick-red lipstick. From kids to super-hip 20-somethings, it seemed nearly everyone adopted some aspects of this aesthetic, and with slight variations, you could still rock it today and look modern.
So why isn't MAC creating a line?
The simple answer is: We don't know. As NPR pointed out, even Miss Piggy has her own MAC line. More importantly, MAC is celebrated for embracing diversity in its products; Ricky Martin, for instance, previously headed Viva Glam. 
A Selena-themed makeup line would be more than a nice way to remember a star who died too soon—it would also send a positive message to the community she represents. And in a world where makeup lines like Benefit have used offensive racial stereotyping in advertisements, that kind of message can't come soon enough.
Interested in joining the fray? Sign the petition here.