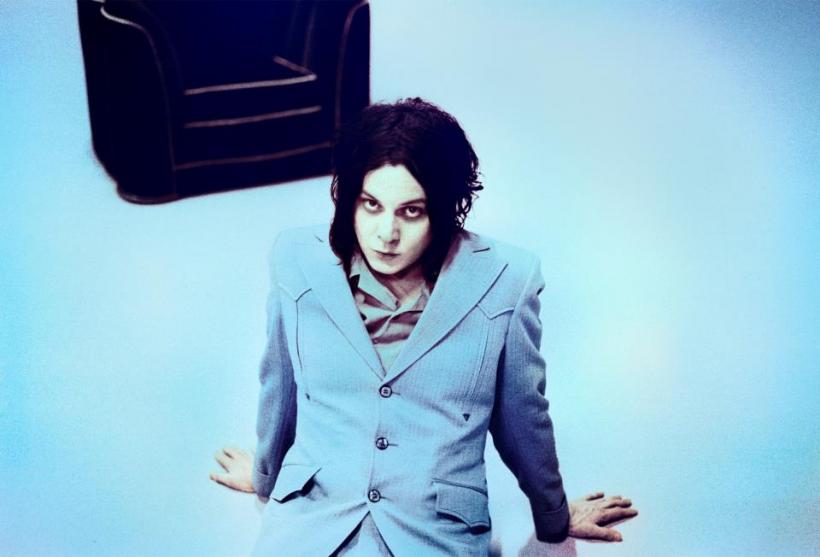 At long last, we know what accompanies Jack White's 16 saltines when he dines. (Before he licks his fingers, obviously.) 

The rock god recently graced University of Oklahoma with his presence for a small show, toting not only his powder-blue suit and signature smolder . . . but a diva-level list of required food to flank his Tour Group.
While the Grammy-winner typically requires around $250,000 for a booking he accepted the cool $80,000 offered by the college. But not without a bevy of food demands: Bananas are not allowed in the building. White needs a strip steak and "clean, steamed vegetables on the side" post performance. Backstage needs an iron and ironing board. Florescent lighting is no-no. Oh, and White requires homemade guacamole with a specific recipe.
The contract actually spells out the recipe. And it's complicated. 

Journalist students at OU were having none of this however; they published White's contract, mocking his demands in the college's paper. White saw the article, and called out the journalists during the show, whose wrath was returned in equal force by the students who adamantly claimed they had a right to publish the piece and every bit of White's banana-ban nonsense.
"Just because you can type it on a computer," the legend uttered, "doesn't make it right." In the wake of being woefully wronged, White's booking agent—William Morris Endeavor Entertainment—effectively banned all its artists from performing at OU in the future. 

Let's take a seat on the dead leaves and the dirty ground to think about this for a moment. First of all, White's demands seem condescending and fairly ridiculous to mere mortals—but, as for as celeb demands go, they're actually not terribly extravagant. Next to Mariah Carey, White's requests look more basic than a white suburban girl drinking a pumpkin spice latte. While we like to think of our favorite artists as fellow Goldfish cracker noshing folks, they're not; they have grown accustomed to being treated like deities.
And that means no squishy bananas. Anywhere. 
And in his defense . . . White did take a pay cut to perform. $80,000 is a juicy sum but then again, he has to feed and pay like 30 people for the day. 
All that being said, why the big fuss on the booking agent's side? Is it really worth blacklisting an entire university?
Sheesh.

If you need me, I'll be over there—sweating—whipping up that guac recipe  . . . then savoring it slowly. This is what the gods eat . . . apparently.