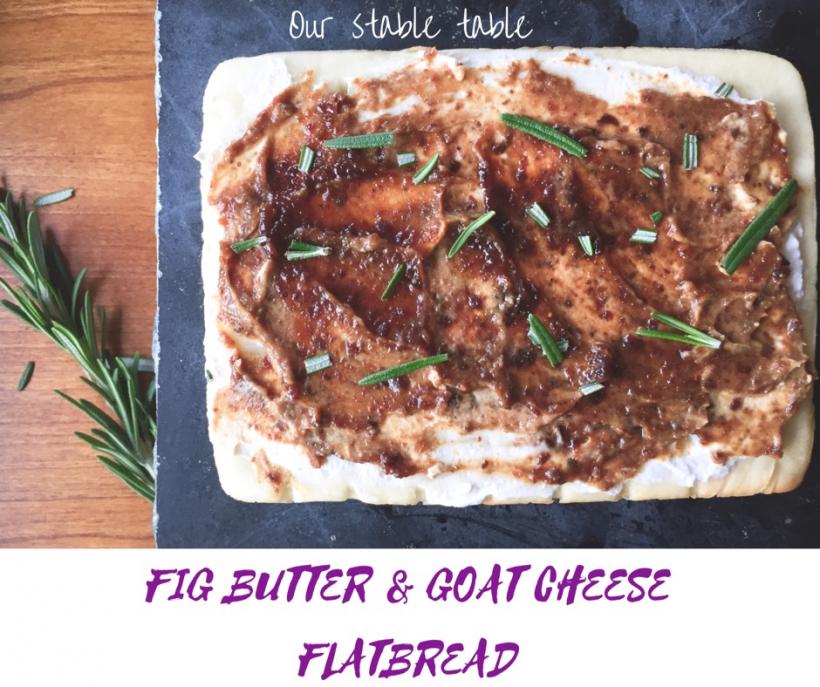 Fig Butter and Goat Cheese Flatbread
Last July, my body birthed a tiny baby girl. Her name is Haven. (Here she is!)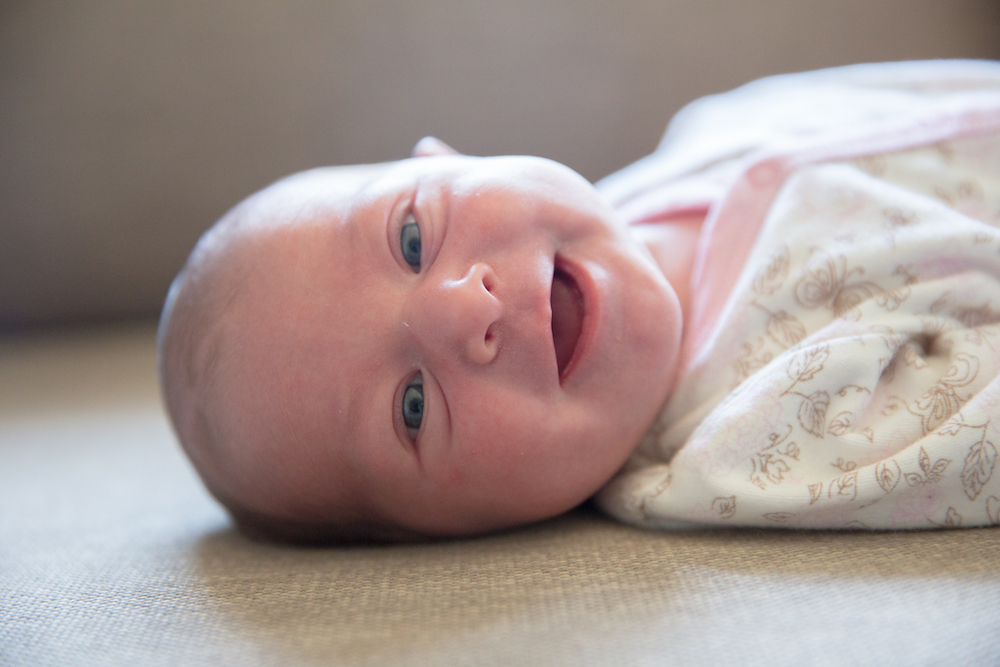 Pretty adorable, right? Her little light is so bright, I almost can't stand it. She eats, she sleeps, she cuddles and coos. She is a dream baby, to be honest. Which also makes the Total Elimination Diet I have to be on for her a little bit less abysmal.
A few weeks ago, I emailed my team at Ravishly and told them I'm stumped. After two years of doing #RavsRecipes, I hit a wall. I know why. It's not because I've suddenly lost all interest in food, new timesaving techniques to keep us full and happy, or creating food for real people to feed themselves. I still have a long list of recipes I want to delve into.
The issue is that I am on a very limited diet.
This isn't my first trip around the Total Elimination Diet circuit. TED came to visit a few years ago after my son was diagnosed with a rare food allergy syndrome called FPIES. In order to make my breastmilk safe for his body, I had to eliminate about a zillion foods. It suuuuuuucked. At one point, I was down to 11 foods. Those 11 precious foods sustained my body (kinda) and my son (completely).
When my new baby daughter started to show the same early signs of FPIES, I knew what I had to do. I went slow. I eliminated one food at a time. I had to understand what was working for her tiny body and what wasn't. For the last five months, I've been slowly culling my own variety of foods down, trying to help her body find a normal-for-her baseline. Of course, this is done under the keen supervision of my doctor, who is also my daughter's pediatrician. And of course, this is a fresh kind of hell for a foodie.
Right now, food isn't fun. And babes, I HATE IT WHEN FOOD ISN'T FUN.
I feel like I'm eating the same things every day and feeding myself is just hard right now. A person can only so many handfuls of trail mix and bunless hamburgers before the Food Sads kick in. And boy howdy, do I have a serious case of the Food Sads right about now. As it turns out, it's pretty effing challenging to make food that I can't eat on the regular, and even though I have a great test group of people who are willing to help me out by being taste testers, I don't have the energy to feed my baby, feed my family, feed myself, and then feed the whole neighborhood.
So, for the next little while, I'm going to cater to the special food needs.
Food allergies, that bastard TED, and all of the extra. I'm going to write about it, chat about it, and ask you to be a part of the larger conversation. I even set up a special little Facebook group to provide support for all the people trying to feed themselves and maybe their families with necessary food restrictions. (Read: This is not a diet group, this isn't about weight loss. This is about nourishing our bodies and finding solutions when life or medical necessity dictates that we have to change how we eat.)
We need more support like this, babes. And I'm determined to find fun in food again, even if I have to struggle a little bit to get here. Oh, and even if your life doesn't necessitate special food considerations, I promise the food coming out of my tiny kitchen in Portland will still be stellar, easy, and quality. You can modify it to fit your own needs, too.
So, here it is. The first recipe for us. I'm keeping it simple and tasty, just like always.
Ingredients:
1 piece of gluten-free flatbread, baked (I love Trader Joe's kind)
Whipped goat cheese
Fig butter (found at Trader Joe's, too)
Fresh rosemary sprig
Fresh cracked pepper
Directions:
Layer goat cheese and fig butter. I like to swirl them together because I'm a rebel. Sprinkle with chopped rosemary leaves and just a touch of fresh cracked black pepper. Bring this to your book club and everyone will swoon.