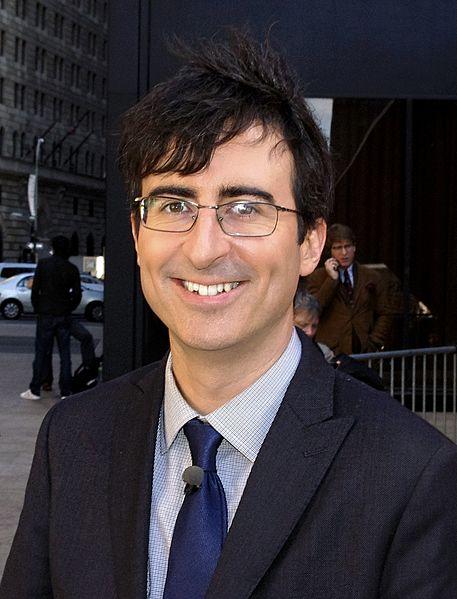 Get ready for April 27 at 11 p.m., everyone! That's when John Oliver, former Daily Show cast member, will launch his new show with the just-revealed amazing name Last Week Tonight with John Oliver.
There are many reasons to love Oliver and his adorable awesomeness, but one reason trumps them all: His wonderful Brit-ness. His humor is often dry as a bone, irreverent and self-deprecating (check out his hilarious podcast "The Bugle" to discover these qualities on even fuller display). His new show, with its cheeky title, promises more of the same.
Why does the promise of this snarky British take on American news make us so over-the-top excited?
In recent years, we've been increasingly bridging the gap between American and British comedy, with reasons ranging from homegrown irreverent shows like Seinfeld to the snarkfest that is the Internet. Yet even our British-esque products are distinctly American, in that we approach the meaner side of the comedy with kiddie gloves.
In transplanting the British Office to America, the great Ricky Gervais wrote, "We had to make [Steve Carell's character] Michael Scott a slightly nicer guy, with a rosier outlook to life. He could still be childish, and insecure, and even a bore, but he couldn't be too mean."
The also-great Simon Pegg, of Shaun of the Dead and Hot Fuzz fame, has essentially said the same: "Americans can fully appreciate irony. They just don't feel entirely comfortable using it on each other, in case it causes damage."
Oliver himself has commented on having to sand down the harder edges of his comedy (just a little) while on The Daily Show.
This careful approach to comedy may make American humor more comfortable, but it makes British humor, by comparison, more thrilling. Which is why April 27 can't get here soon enough.
Image: commons.wikimedia.org