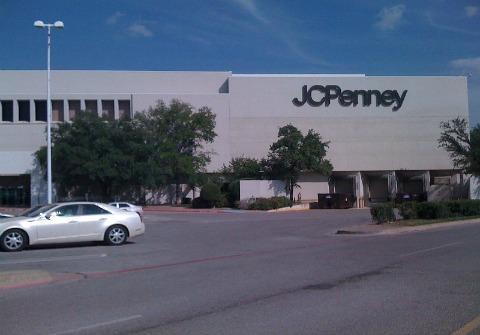 Do the malls you've frequented lately seem a bit less populated than they used to be? Are the stores a little more disheveled? The store clerks sadder? Or maybe you haven't even gone to the mall in ages. Well you better start dropping some coinage, or your local mall will experience the fate of hundreds of malls across the U.S.
Yes, the future of the so-called "classic graybox" mall—with its heavy concrete, square architecture, and harsh florescent lights—doesn't look good. Recently, the CEO of one of the largest national real-estate companies predicted that "within 10 to 15 years, the typical U.S. mall, unless it is completely reinvented, will be a historical anachronism—a 60 year aberration that no longer meets" public, retailer or community needs. Even Gap's CEO has voiced concern, asserting that the continued decline of mall traffic is "realistic to assume."
What happened to this edificial icon of American consumerism?
1. Increasing dislike of the soul-crushing mall experience: confusing parking, unclear layouts, shrieking toddlers, pushy salesmen, over-powering perfume stench, blaring music, nasty fitting rooms. And lack of basic necessities essential for life: sunlight and fresh air.
2. The internet. Online spending reached six percent of total retail spending in 2013—nearly doubled from 2006.
Can malls reinvent themselves? Could be a long shot: Reimagining and remodeling can incur enormous costs outside the reach of many malls, especially ones already losing revenue. And it requires a massive gamble that the revisions will resonate with consumers (remember how J. C. Penney's short-lived CEO, and former Apple executive, Ron Johnson tried to reinvent J.C. Penney? It was a total disaster).
But there are some bright spots in mall world. Rich people still like them, and malls anchored by high-end department stores like Saks Fifth Avenue and Neimann Marcus can do well. Outdoor malls are generally more successful as well, but are less practical outside temperate climates. Another model that has seen recent success: creating an artificial neighborhood with apartments and condos that encompasses a mall, preferably with a Vegas-like feel (because if you're going to build a community around consumerism, you might as well go all the way).
So, unless your mall is high-end, or is an addendum to your housing unit, you'd better show your local mall some love if you don't want to lose it. But then again, it's completely understandable if you do want to lose it. (Image: commons.wikimedia.org)