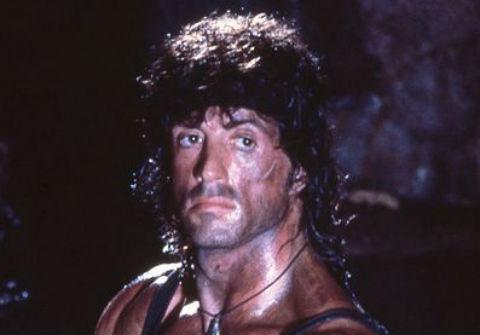 Tragic News: L'Wren Scott Commits Suicide
L'Wren Scott, the talented model-turned-designer who also happened to be the longtime girlfriend of Mick Jagger, was found dead today, hanging from a scarf. Apparently, she was $6 million in debt at the time of the incident and coverage of the tragedy raises an interesting question: is it right for media outlets to focus on her relationship with Jagger (as many have), rather that her own independently well-known career? Ladies, debate... 
Crazy Otter Goes on Fast Food Rampage! (Except Not Really)
What is up with otters behaving like sociopathic killing machines? First, there was the chilling story of a giant otter kicking an alligator's ass. Now comes more harrowing Otter news: "Otter Goes on Rampage at Fast Food Restaurant." (As proffered by the Huffington Post.)
Except, er, in reality, an otter wounded by a boat propeller merely entered a fast food restaurant, leading people to leave, then gently bit the finger of a rescue worker. So he wasn't crazy at all, just super tragic—especially considering he was then euthanized due to his injury. Sorry, little guy. RIP and we apologize on behalf of all media outlets that have smeared your good name for clickable headlines.
Florida Is At Again! Palm Coast Man Goes on Inexplicable Bar Tear Dressed as Rambo
Yet another story involving insane behavior and starting with the line "A man in Florida has..." is making news. In this case, a guy decided to enter a bar in Central Florida with an assault rifle and hunting knives...dressed like Rambo. Because, eh, why not? Luckily, he was restrained before cops arrived. Wouldn't it be nice if we had some explanation for why people in Florida act so bonkers all the time? Oh wait, Ravishly totally covered this very topic? Cool!
Cute Puppies Rescued From Sochi!
Whew—we know today's round-up has been super bleak, and on a Monday no less. Sorry, guys. Click here for information (and a video!) of adorable puppies rescued by Sochi Olympians. See, there is lots of good in the world, too. Phew.
Image: Yoni S. Hamenahem/Wikimedia Commons