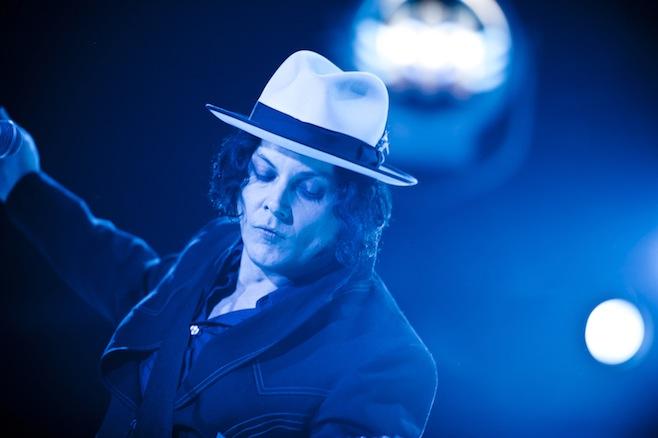 Jack White III seemed like he had a rough year in 2013. His wife filed a restraining order against him claiming that he was sending "threatening emails" and after months of custody battles, the divorce was finalized in mid December. White will be able to see his kids 150 days out of the year and gets to keep the rights to his music and his record label, Third Man Records.
Phew! While divorce seem pretty awful, and we're sorry White had to go through so much, we can't deny that we are super excited to experience the fruit of his emotional trauma. As an epic and timeless musician, White is known for writing his soul into his sound . . .  so this album will surely be a doozy. 
White was working on this new solo album, Lazaretto, throughout 2013 and into 2014 as a follow-up to his rockin' debut from 2012, Blunderbuss. And we couldn't help but notice that the release date—June 10th—is the same as the divorce party he and the now ex-wife had back in 2011. 
The first single off the new album is "High Ball Stepper," a completely instrumental jam with some trippy blow-your-speakers imagery. If this song is representative of the rest of the album, we're all in for a treat.
Image: Pitchfork