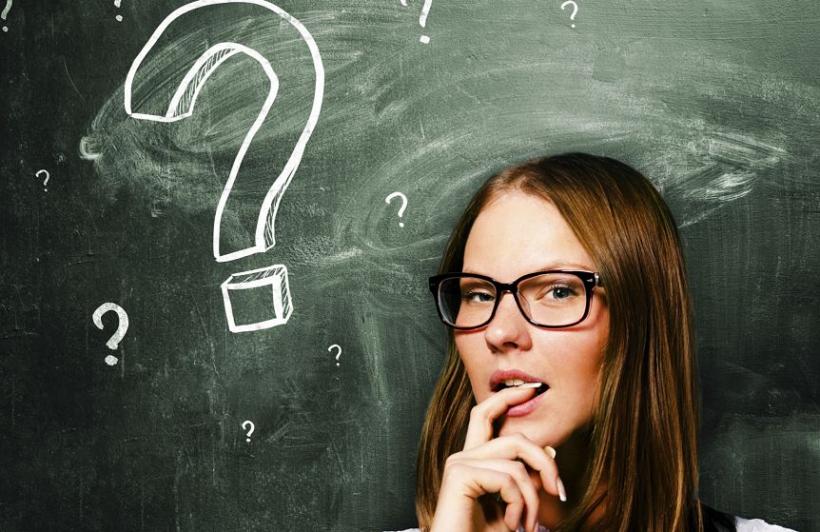 If you need self-definition in this day and age, all you need to do is head to a site like Buzzfeed. In the span of just a few minutes of deep and honest self-reflection, you can discover whether you are hipster or basic, and if you're an "M-Dolla"- or "Like a Virgin"-type Madonna. You know, the important stuff.
While surely the notion that these quizzes define you is a comical exaggeration, the cultural relevance of easy and quirky personality tests has never been higher. Signing up for OkCupid, you will likely take a "Quick and Dirty Personality Quiz," and a similar test will allow an employer to judge your "fit" with their company.
Why do we love and value these tests and quizzes? And is our fascination warranted by modern psychological research?
Answer: not really.
First, most work-style and relationship tests are some variation of the Myers-Briggs (MB) typology. MB was developed in the 1940s based on Carl Jung's theory of personality, which holds that everyone falls into one of 16 "types," combining qualities like "extroverted," "perceiving," "feeling" and the like. 
When I took MB approximately six months ago, I was thrilled to find that I am an INFJ (introverted, intuitive, feeling, judging, aka "The Counselor"), which is apparently the "most rare" personality type, encompassing only 1-3% of the population. To my chagrin, since taking the test more than half of the people I discussed it with (which is actually quite hefty, since it's a popular topic) have identified as either INFJ or INFP (with "perceiving" instead of "judging").


While I can tell myself that these people are fake uniques and that I am the only true rare bird, I know deep down that this is complete hogwash. As is, to an extent, the personality test itself.
Battle Of The Tests
According to a summary of findings by David J. Pittenger, published in the Journal of Career Planning and Placement in 1993, MB has been shown to lack in validity, reliability and statistical structure—so basically, the very fundamentals of psychological research. Plus, today, psychology has a better method for analyzing personality—an empirically supported, scaled system known rather snappily as the Big Five (or, less snappily, as NEO-PI or the International Personality Item Pool).
The Big Five corrects for most of the problems with MB, yet loyalty to MB remains undiminished, with even some universities relying on it to pair not-so random roommates.
Scientists say one of the biggest issues with MB is that it dichotomizes different types, rather than recognizing that differences extend on a scale. For example, say you answer 55% of questions in an "extroverted" way and your friend answers at 45%. MB results misleadingly suggest the two of you are more different than you are similar. You are an extrovert, your friend is an introvert, the end!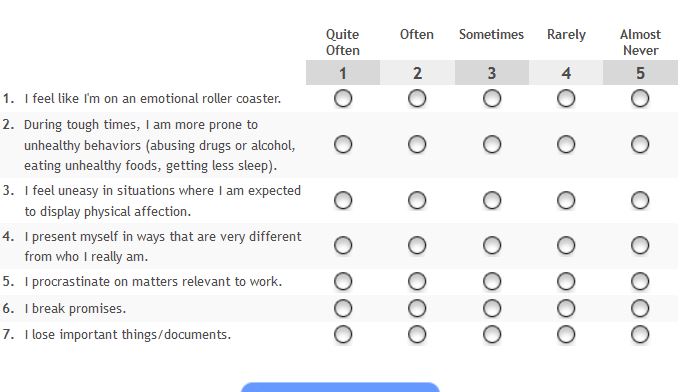 While the Big Five can correctly conclude that you both fall in the middle-spectrum of extroversion, Sanjay Srivastava, a personality psychologist at the University of Oregon's Personality and Social Dynamics Lab, thinks this may also be why it's less appealing for non-scientific purposes:
"Ironically, I think that some of the features that make [MB] problematic from a scientific perspective are actually part of what makes it more appealing to users. Putting people into types gives it a level of certainty that continuous scores don't have."
Srivastava also uses the example of introversion, which MB aligns with being reflective. Although such a pairing doesn't necessarily carry evidence (also reflected in Big 5 scales), he seems to think it contributes to that mass appeal:
"Mixing things that don't go together lets you always give somebody positive feedback—like telling someone that if you're passive and withdrawn, that also means you're a deep thinker."
So why do we buy in to all this? And moreover, why do we love even the silliest quizzes?
Why We Care
Of course it's not fair to group tests like MB with every ridiculous Internet quiz imaginable, but the reason we care about them, or at least find them amusing, may be based on a similar rationale. Srivastava highlights the Barnum Effect, which contends that people tend to believe information about themselves that has been personalized, which can range from a personality inventory to astrology to fortune telling; people tend to like any information that is self-descriptive whether or not it is true . . . probably for the same reason they like to talk about themselves (e.g., everyone's an egotistical narcissist).
This is at the heart of why it's difficult to even recognize if a test like MB is accurate, since people will indiscriminately report it seems right-on. Says Srivastava: 
"Personality researchers don't put much stock in whether people say their personal feedback is accurate. Instead, we look for hard evidence in real-world behavior or other objective outcomes. Do tests actually predict how people make decisions, interact with others, and perform in their jobs?"
It's also interesting to speculate how much these quizzes are helpful in giving people something unique to identify with—telling them that they are special and that potential shortcomings are validated within their "true" self. For instance, I know that I can be sensitive and judgmental, but I've also read that this is because I'm a "perfectionist" and "discerning." And isn't the great Joan Didion that way, too?