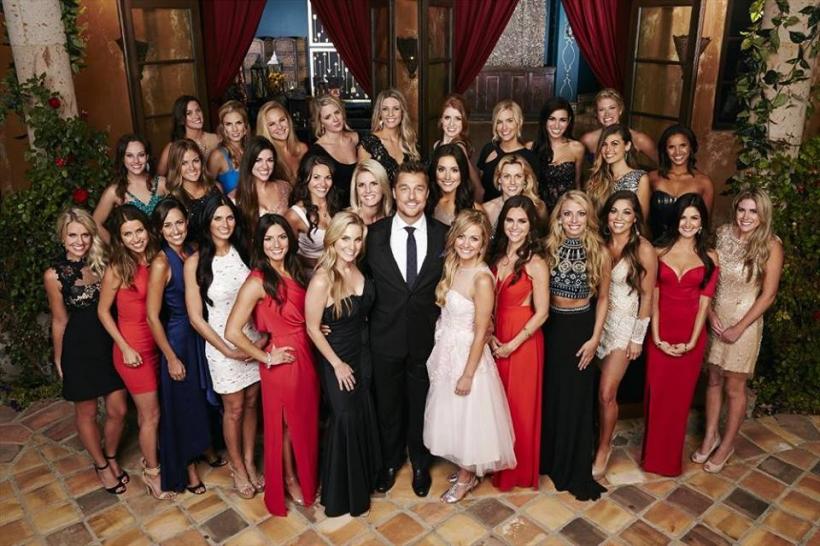 It's January again, which means—forget that resolution crap—it's time for a new season of The Bachelor. Now in its 19th season, ABC is trying to reel in viewers with its most humble bachelor yet: Chris Soules, Iowa farmer turned perpetually shirtless reality TV star.
After last year's Juan Pablo fiasco, in which our intrepid protagonist refused to get engaged or admit to falling in love, ABC is adding even more sugar to the show's saccharine romance. This year's cheesy analogy fittingly compares love to farming. "Love is a lot like farming—you plant a seed, you hope it grows," Soules said in his introduction last night. (Wait, why do I watch this show again?)
As if that's not bad enough, it seems a certain subset of men have caught on to Bachelor-mania—specifically, men who have a misogynistic ax to grind.
Last year, Jason Biggs received backlash for his catty Tweets during the premiere episode with Juan Pablo. Biggs gleefully jabbed at the female contestants, though some said it may have been a publicity stunt for his show, Burning Love, which parodies The Bachelor. Read one charming tweet: "I bet that girl who has 9 special needs family members lets them play with her big titties every now and then cuz what else right?"
This year, Barstool Sports, a website "By the Common Man, For the Common Man," also caught wind of the publicity one can garner from sexist Bachelor bashing. In a recent post, it encouraged men who watch the show with their girlfriends, wives, etc., to turn it into a game, dubbed The Bachelor SportsBook. The game combines gambling with "hot chicks"—two of the three things on this planet that the consensus of men love, according to the site. The game encourages men to bet on which contestants will win based on solely, from what I can tell, the hotness quotient of the women.
I admit, a drinking game in which you imbibe every time the words "love" or "rose" are uttered on the show can make for an entertaining, sloshy affair—but the analysis of each contestant is pretty sickening.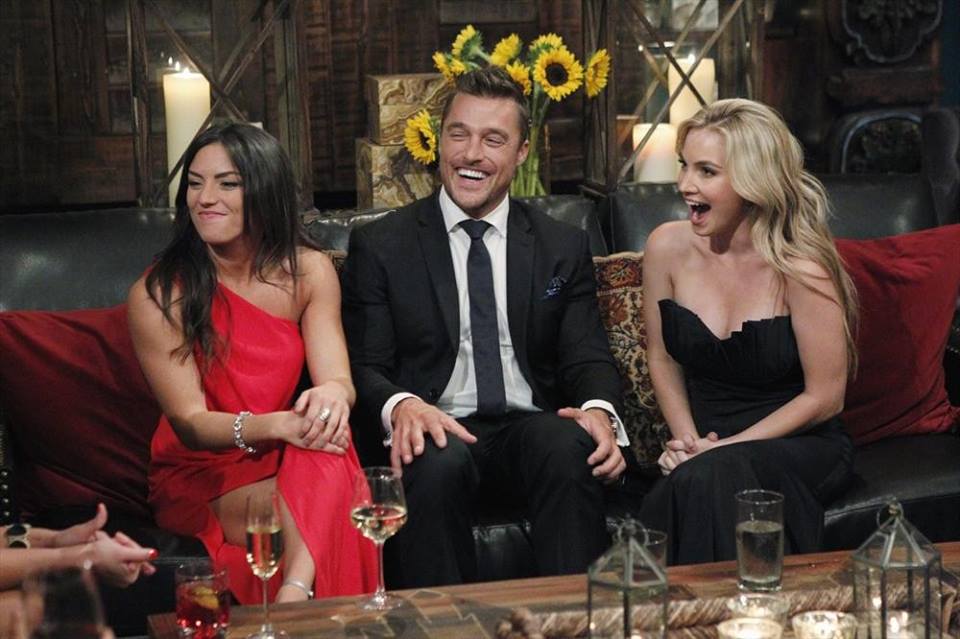 The author rips into each contestant based on their looks, accessory choices, weight . . . even the spelling of their names. Poor Bo of California, the one average-sized female contestant on the show, gets the brunt of it. The author writes: "I'm sorry, but, are you lost? If this chick makes it out-of-the-limo, past Chris, and into the house without getting eliminated—it will be the upset of the century."
He also burns Juelia and Nikki because of how their names are spelled. The author writes: "Gotta give 'Juelia' credit, as she went from 'Buzz, your girlfriend-WOOF!' to 'hmm' as a I scrolled down her profile picture—but, ultimately, I can't get over the fact that her name is spelled like someone who is friends with Tonya Harding."
While it may come as no surprise that a site about gambling and babes has a blatantly sexist take on The Bachelor, what's frightening is that this commentary doesn't exist in a vacuum. While I admit to watching the show now for 10 years—wow, I feel old—each year brings more guilt to my viewing experience. I, too, have fallen into the reality-show trap, making negative comments about the contestants' clothes, hair, you name it. "Did you see Andi's skorts?" I caught myself texting some of my friends on last year's season of The Bachelorette. Last night, another friend mocked, mercilessly, a contestant's baby girl voice.
The Bachelor has become a place for us to project our worst visions of femininity, reveling in the glory of gender stereotyping and cattiness. Already this season, we've been introduced to "crazy girl" (a wild-eyed blonde who waxed poetic about peeling onions and ripped a pomegranate from a tree), "drunk girl" (a Jameson-nursing blonde with a Southern drawl), "virginal girl next door" (an actual virgin who gives out free hugs), and "bitch" (too many catty women to mention). Each is a type—and considering the control producers have over these shows, we can surmise they are the very least played up by those at the helm, in the hopes of turning a profit off our cultural affinity for making fun of a certain kind of woman.
Saddest of all is that these women, who of course aren't really looking for love, are subjecting themselves to such ridicule because they're trying to market themselves in one of the best ways they know how. By becoming the "bitch," the "crazy girl," the "good girl virgin," these ladies in turn win a shot at fame and money (a couple past contestants, including Ali Fedotowsky and Molly Mesnick, have leveraged time on the show into full-fledged entertainment industry careers; uber-villain Courtney Robertson turned her experience into a recent high-profile book). It's an implicit agreement between contestants, producers, and viewers that perpetuates ugly misogyny. Which is why this year, I pledge to watch the show through a different lens, and to stop participating in the catty woman-bashing this show is begging me to engage in.
But yes . . . I'll probably still be watching.
Images: Facebook