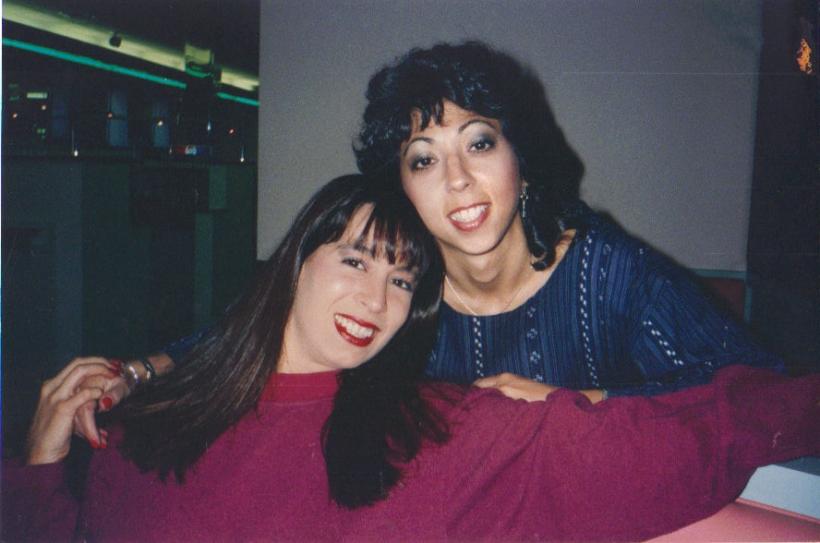 The writer with Christy Canyon
I'm the soccer mom sitting next to you in the bleachers. My kid plays T-ball with your kid. I'm the class parent. I write for the PTA newsletter. I make polite conversation with you in the park while our boys play tag. You know me, that pleasantly attractive MILF, rose tattoo partially visible beneath the sleeve of her blouse, with a wicked spark in her eye.
I hear it all the time:
"You look familiar."
"Don't I know you from somewhere?"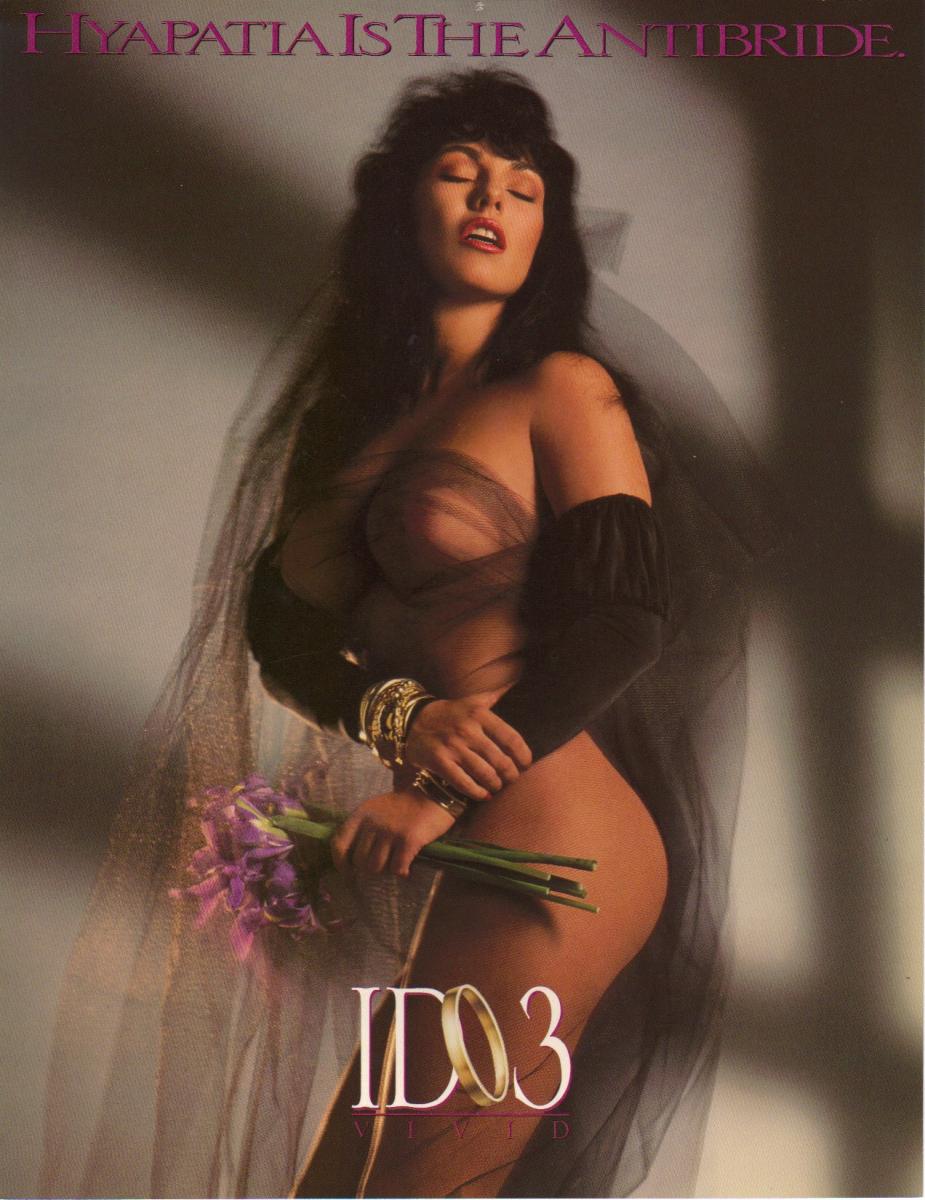 "Haven't we met before?"
My answer: yes and no.
Oh, you might not actually know me, but you know my work. I used to write those nasty stories you like to read in Forum and Hustler. It was me who dreamed up the dialog in Centerfold, Wild Innocence, and Passages, not Hyapatia Lee, Shayla LaVeaux or Jennifer Stewart.
You see, before I became a soccer mom, I was a sex writer. And a damn good one. I was among the few female scribes in the jizz biz, as we affectionately call it. For me, the porn world was one big, happy, dysfunctional family, and it was fun while it lasted.
Once upon a time, I wrote scripts for upwards of 100 adult films and videos. I put words into Nikki Dial's mouth before she slipped Marc Wallice into it in Endlessly. Although, I've been up for several X-rated Oscars, I never won. But that's okay, it was an honor just being nominated.
In addition to writing screenplays, I also penned a number of smutty short stories, video reviews and adult-oriented articles. In order to do behind-the-scenes pieces about sex shoots, I had to visit the sets myself. A dirty job but someone had to do it. You, and countless others, watched my life in full, gynecological close-ups. Of course, it wasn't my body onscreen-it was Christy Canyon's, et al.-but it was my vivid imagination.
I've even bunked with the likes of Jerry Butler (I co-wrote his memoir Raw Talent) and nothing happened. Not that he didn't find me cute and cuddly, but as Mr. B aptly phrased it, "You're something no woman has ever been to me—my friend."
As a slutty scriptwriter, I was given full creative freedom, which I relished. Actor-turned-director Paul Thomas took a liking to my chatty, sex-with-a-conscience scenarios. They often appeared on the Playboy Channel and tackled everything from infertility (The Swap) to life after divorce (New Lovers). The latter lifts actual pillow talk lines which were so brutally honest my husband still finds it difficult to watch. "Were you taking notes?" Raul asked the first time he saw the flick. Yes, in fact, I was.
In my florid career as a smut scribe, I also enjoyed interviewing rap artists who later posed with a bevy of beauties to accompany their Q&As in the pages of Portfolio, an innovative men's mag. (Think Playboy in basic black.) Luther "Luke" Campbell, of 2 Live Crew was a perfect gentleman.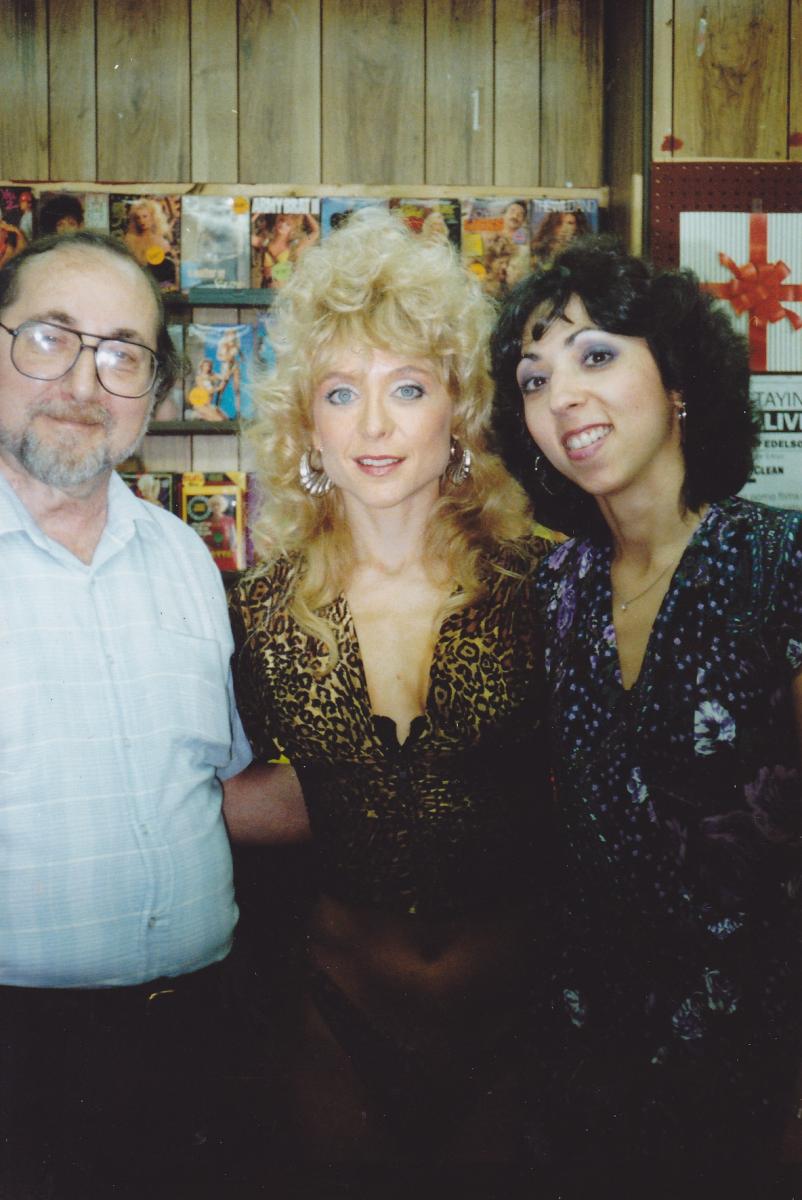 In contrast, Treach, the naughtier half of "Naughty by Nature," had his hand jammed down the front of his jeans during most of our chat, fishing around like he'd lost his car keys. I knew he was just trying to psyche me out so I ignored his thuggish antics. Then I asked about his Tupac tattoo, and psyched him out, managing to get great quotes in the process. But it was Big Daddy Kane who totally threw me for a loop, flirting with me unabashedly in his creamy baritone, rhapsodizing about my "dreamy brown eyes."
Back in the day, Nina Hartley told my father, after posing for a chaste bikini photo with us, "You should be proud of your daughter. She's the best we have in this business." I was humbled—and so was my dad.
Yes, my porn years were one long, hard, crazy, sticky carnival ride, but I don't regret a single, sordid second of it. The business simply evolved into wall-to-wall, gonzo sexvids. No one was paying $500 anymore for a few pages of dialog to make a neat segue into a no-holes-barred orgy in Gang Bang at the Okay Corral. Everything changes and I had to change too.
Do I miss it? Hell, yes. I found adult industry folks to be up front and honest. Unlike people in the "straight" business world, who screwed you behind your back, when someone got screwed in the jizz biz, it was on the up-and-up—they put a price tag on it and specified what they would and wouldn't do. How many business professionals could say that?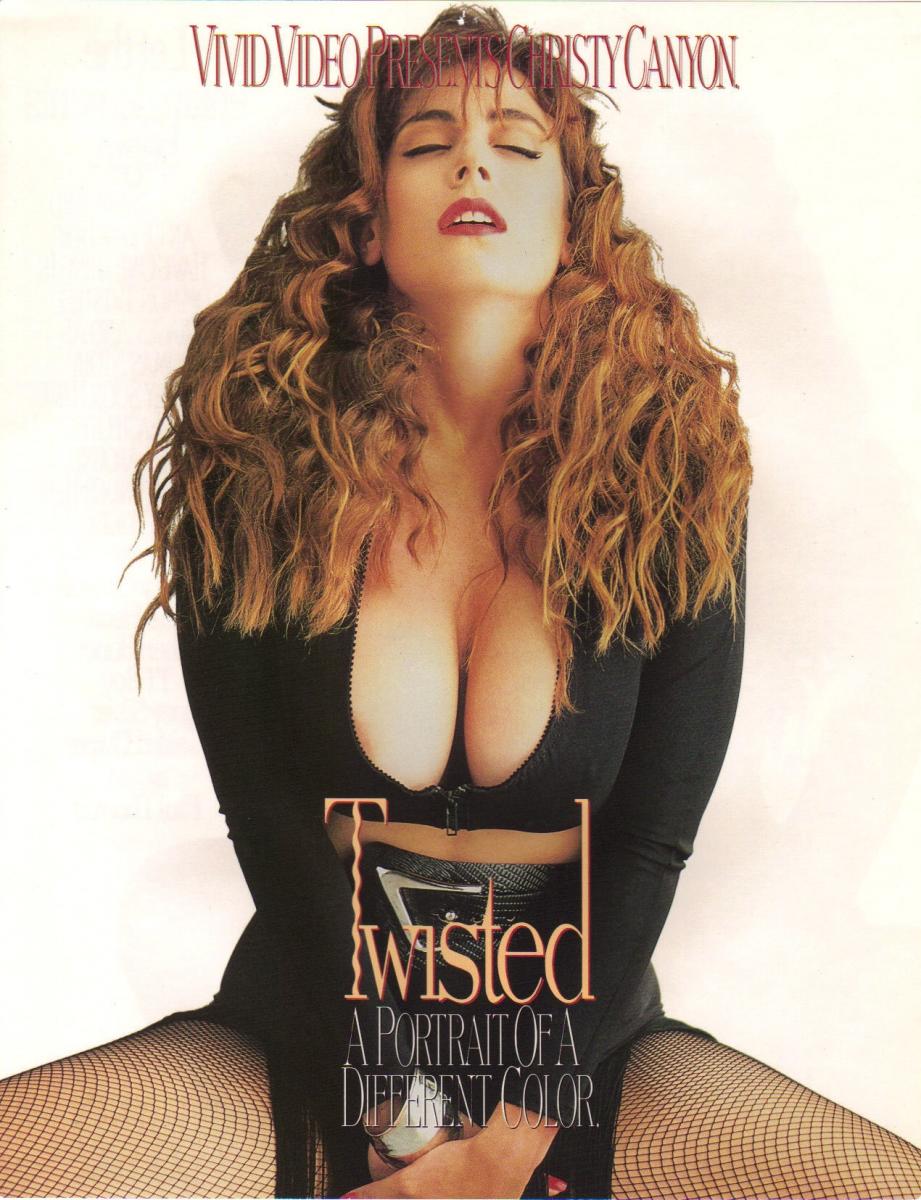 One thing I did regret was having to hide my former career from "polite society." I didn't want my child judged by the choices I had made. I was proud of my adult work, of the friendships I'd struck with people in the industry. But I didn't think the general public was evolved enough to take it for what it was: a job, like any other.
I had a wicked thrill recently when I Googled the photographer mom of my son's classmate and discovered that Mary had done a gorgeous black and white series called "Dirty Windows." From a friend's Wall Street apartment, she captured the steamy acts taking place in the two facing windows of a sex club. Finally, I had a comrade, a sister in smut! When I willingly confessed my alter ego of "Ariel Hart" to Mary, at first she seemed terrified of being outed. But in the next breath, she was thrilled to be able to let down her guard-and celebrate her erotic accomplishments. As was I.
These days, I've lent my pen to the more lucrative (and boring!) world of corporate writing, I must admit that I do pine away for my dirty movie days. Crafting speeches for CEOs just doesn't compare with creating a carnal soliloquy for Ashlyn Gere. Or watching your kid score a goal in soccer.