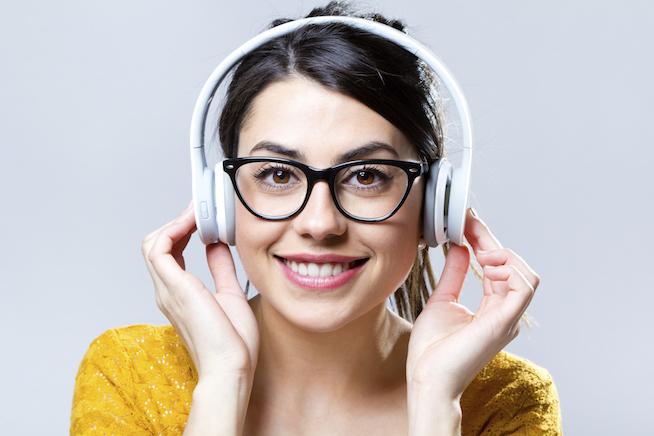 TV no more!
TV is so passé. 
OK, I recognize that TV is actually having this moment with all the amazing original shows on streaming, and Making A Murderer has opened half the country's eyes to the ridiculous horror of the American justice system and all. But every time someone posts about it, I just think, "Ugh, you would already know this had you obsessively listened to Adnan's case on 'Serial'."
Yup. I've become a podcast hipster. I'm so sorry. 
Such a hipster, actually, that when season 2 of "Serial" (FINALLY OMG) began, I begged everyone's favorite editor-in-chief to let me do something on podcasts and the ones that are amazing, and then I bored her by talking about how they come in all these genres, and how I would write the article, and how could you compare "Truth and Justice" to "Welcome to Night Vale"? So we settled on a somewhat genre specific Top 5 list. And when you all become as obsessed as I am, I will write another one, with different genres, to feed our podcasting habit.
Today I am beginning with modern radio dramas. I put into the modern radio drama category any fictional, original podcasts that tell a story. And then I narrowed it down to five, which was really, really difficult, as there are a lot of smart, enjoyable, well-acted podcasts for a medium that is still in relative infancy.  You can find these via the podcast app on iPhones, via the Stitcher app (or several others) on Android, and most have episodes you can stream on their websites, which I will link.
So, in no particular order, the Top Five Modern Radio Dramas available via podcast:
Disagree? Have other podcasts that I need to listen to? Are you the writer of one of these podcasts and you love my article so much that you want to give me a small recurring role on your podcast like I basically dream about? Let us know in the comments!