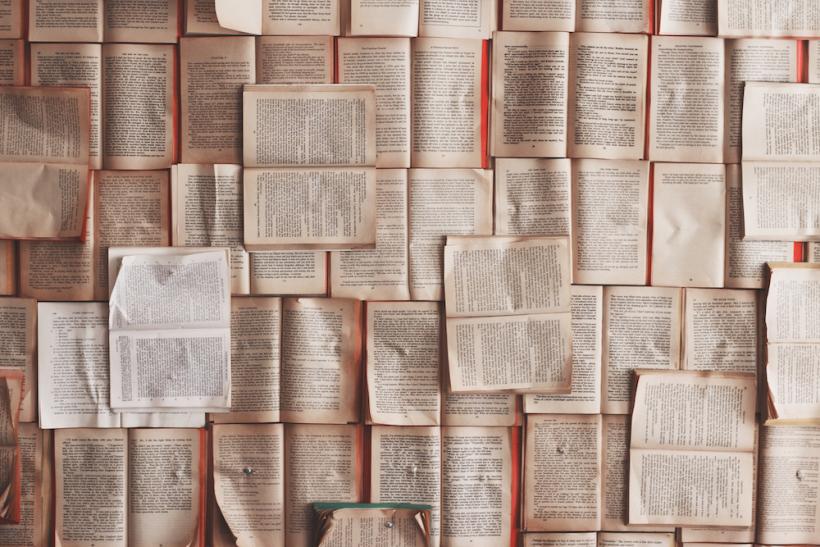 Image: CC Patrick Tomasso
The other morning, I found myself responding to an email from our officiant in the middle of my meditation.
So it's midsummer, and I'm in the midst of planning my wedding. Like the flowers in the community garden where we've settled on having our ceremony, the ideas my fiancé and I planted weeks ago are finally coming up. We've signed contracts and forked over down payments. The invitations have been sent and most guests have RSVP'd. This past weekend, I even started shopping for a dress.  
No exaggeration, when I close my eyes— even for a second— I see white dresses. 
Even as things are coming together, there's still a lot to think about. A lot. I mull over the same unanswered questions daily: Do we really need a wedding cake, or will the desserts the restaurant's providing suffice? Should I spring for this fancy flower crown or try my hand at DIY? Wedding planning dominates my days and is literally keeping me awake at night. 
The other morning, I found myself responding to an email from our officiant in the middle of my meditation. When that happened, I had to admit I was becoming a little obsessed. 
For me, the number one thing I like to do when I can't get my mind off something is to pick up a book or find something online worth reading. Turns out, it's not just me; "bibliotherapy" is an actual thing. In my experience, when I can't stop overthinking something, the ideal reading material is something related — but not too related — to whatever it is that my mind can't put down. 
Below is a roundup of six great pieces of writing related to weddings, love, and relationships for the bride-to-be in need of some bibliotherapy. 
I've never been the audience for "celebrities— they're just like you!" columns, but I have to admit that I've always been curious to read the details of Janet Mock's nuptials, and so I was pretty psyched to wander upon this first-person story she shared with Brides. In 600 words, Mock reminds us what a wedding's all about. 
It takes a talented writer to make a story about divorce into something this romantic. In this personal essay, Chang recounts the story of separating from her husband while working as a wedding planner. The storytelling is masterful; there's also lots of great advice and insights into what makes a relationship work.  
Speaking of expert advice, this is probably the most influential piece of writing I've ever read on the topic of relationships. Smith talks concretely about how kindness and generosity is key to a successful marriage. I shared the piece with my fiancé when we first started dating, and we refer to it often (usually in semi-jest, as in "ahem, excuse me, I'm BIDDING for your attention!"). As we move through this phase in our relationship, it's definitely worth re-reading again.  
4. Vows by Jaya Saxena 
Back to personal essays, in this one Jaya Saxena admits that she and her fiancé more or less cobbled together stuff they'd found on the internet to serve as their handwritten wedding vows, which totally sounds like something I'd do. Saxena goes on to admit to feeling weird instead of happy when it was all over, and says she cried at Kung Foo Panda 2 but not at her own wedding —something else I can totally see happening to me.
In last week's post I hinted at my newly emerging anxiety: the wonderfully awful intrusive thought that my fiancé is (someday) going to die! Well, here's a whole essay on just that very experience, and it's great (the essay, not the experience). 
The title says it all. The next time I find myself ruminating over whether I should have sent a thank you note in return for that thank you note, I will remember the time this bride asked a guest to see the receipt for the gift he had bought and the conversation devolved into both parties calling one another idiots. Wedding etiquette is ridiculous. 
In fact, all of it is ridiculous. Not ridiculous, but, well — not to be taken so seriously. 
Here's hoping I can keep that in mind, make some decisions, and get a good night's sleep.