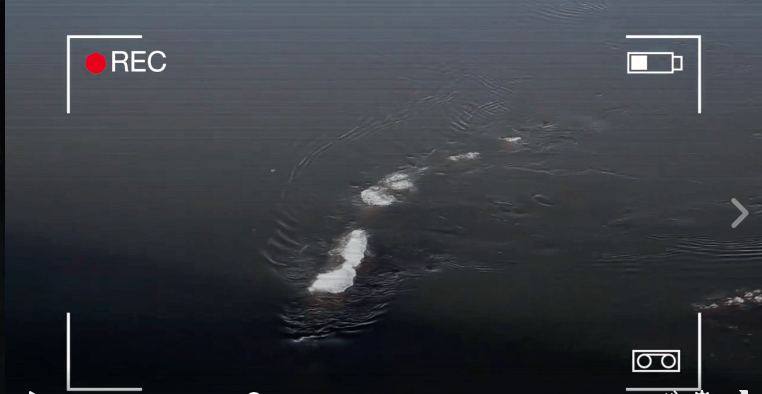 (Image via screen shot of BLM Alaska's Facebook page)
We've got a creepy monster (possibly of mythical origin) and mystery! Isn't this what Halloween is all about? 
When I first heard about this, I thought, Yeah, sure, right, whatever.
But then I watched the video — from the U.S. Bureau of Land Management in Alaska. And, um, this is way spooky.
Craig McCaa, who works for the Bureau of Land Management in Alaska, went down to the Chena River in the Fairbanks area to snap some pictures of ice forming. Instead, he saw something super weird (and rather big) moving along in the water. He took a video, which has since been posted to Bureau of Land Management-Alaska's Facebook page. It has been watched over 350,000 times. 
According to McCaa, "I initially thought, and several people thought, it could be some rope that snagged on the bottom of the river with chunks of ice. Other people have mentioned everything from sea monster to giant sturgeon."
Watch the video below:
What do you think it is???