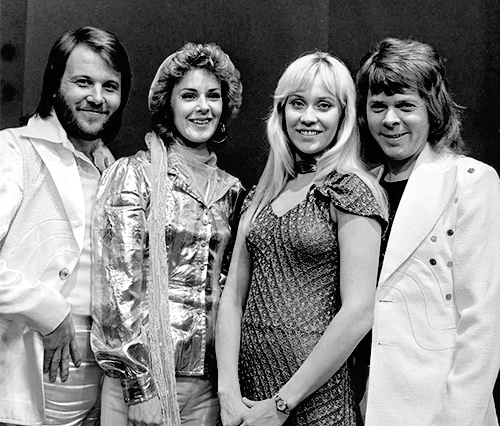 Have you heard the good news?
That's right — ABBA is doing a reunion tour in 2018! The magical '70s Swedish pop band just announced plans for a "Virtual and Live Experience," which is possibly the most ABBA thing I have ever heard of. 
Band member Benny Andersson (the one who looks like Fly Away Home-era Jeff Daniels) describes it as "a time machine that captures the essence of who we were. And are."
Other details regarding the tour are sparse, including whether ABBA will be performing in-person or as glittering VR holograms, but I'm excited about either outcome! The band performed for the first time in 30 years back in June, so it seems like they've been planning this "Experience" for quite some time already. 
Whatever the tour will be, it's certain to serve up one helluva throwback. Here's to capri bell bottoms and metallic platform boots in 2018!