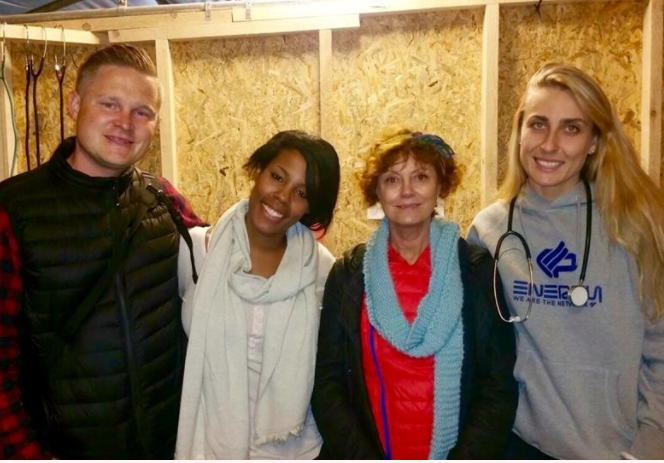 A Christmas trip to help Syrian refugees. (Image Credit: Sojourn Wallace)
The Lovers & Fighters of America is a weekly column here at Ravishly featuring behind-the-scenes stories of inspirational people taking a stance against hate.
These brave warriors say "hell no" to racism, sexism, bigotry, and xenophobia. These men, women, and children are saying "heck yes" to equality, human decency, and love. From bold acts of advocacy to simple moments of goodness, these everyday people remind us of what it truly means to be American.
These lovers and fighters are resistant in the face of intolerance. They are bold in the presence of judgment. They are determined to join forces (or to stand proudly alone) to ensure their message is heard: #LoveTrumpsHate.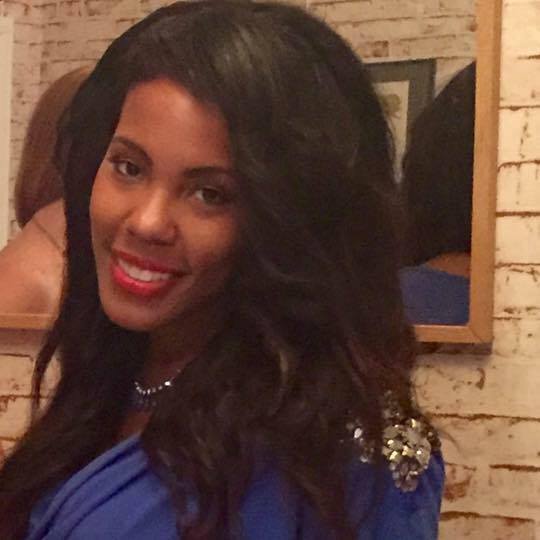 Sojourn Wallace was born in Lexington, Kentucky, but these days she is more of a citizen of the world. This vibrant young woman lives up to the meaning behind her name and has a passport full of stamps to prove it. (By definition, the word "sojourn" means "a temporary stay.") 
But don't be mistaken, Sojourn isn't merely a sight-seeing traveler seeking out the latest vacation hot-spots. In fact, she works full-time as a Senior Associate for a public health firm. And when she isn't working, she (with the support of her husband, family members, and friends) seeks to live out her passion for helping those in need.
Sojourn is founder and general director of 
Off Track Health
, a non-profit organization that (with the essential backing of 
SALAM LADC
) provides humanitarian aid and resources to families and individuals impacted by war, persecution, poverty, and severe economic crisis. 
Sojourn and the team of volunteers at Off Track Health make it their mission to go where they are needed most, with the intention of providing on-site assistance in the form of food, shelter, education, and when possible, medical care.
Off Track Health has ongoing operations in Haiti and Greece and, just this week, Sojourn and twenty-five volunteers set off to spend the Christmas season providing aid at various refugee camps in the Middle East. This trip, Sojourn admits, has her mother a bit worried for her safety, but she feels a strong pull to go there. In fact, the seed was planted last year at a refugee camp in Greece. A friend, and fellow volunteer at the camp, said to her: "Jesus was a refugee and I want to spend my Christmas like Jesus. So that's why I decided to be here."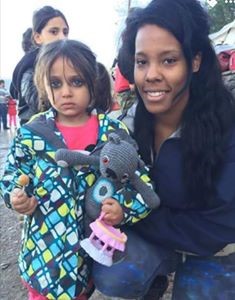 Though she isn't a Christian, Sojourn felt inspired by her friend's words. On a recent Facebook post, she wrote about it: "Little did he know, he'd planted the seed that would send me to another refugee camp on the very next Christmas. What's weird about that spark he ignited is I'm rather agnostic but there's so much truth and love and reckoning I feel when people STOP focusing on what it 'means' to be Christian and instead show me what it looks like to be Christ like."   
This photo was taken last year, while Sojourn was on deployment in the Greek island of Lesbos. It went viral in 2015, which prompted The New York Times to interview Sojourn about her work in the refugee camps in Greece. The little girl is a Syrian refugee, whom Sojourn says now lives in Cologne.
The photo itself set off a series of events when it went viral. The photo caught the attention of a New York Times journalist who interviewed Sojourn about the refugee crisis in Greece. The Times article was seen by Susan Sarandon, who then traveled to Lesbos to join forces with the volunteer aid workers. Having Susan on board essentially brought further attention and support to the cause.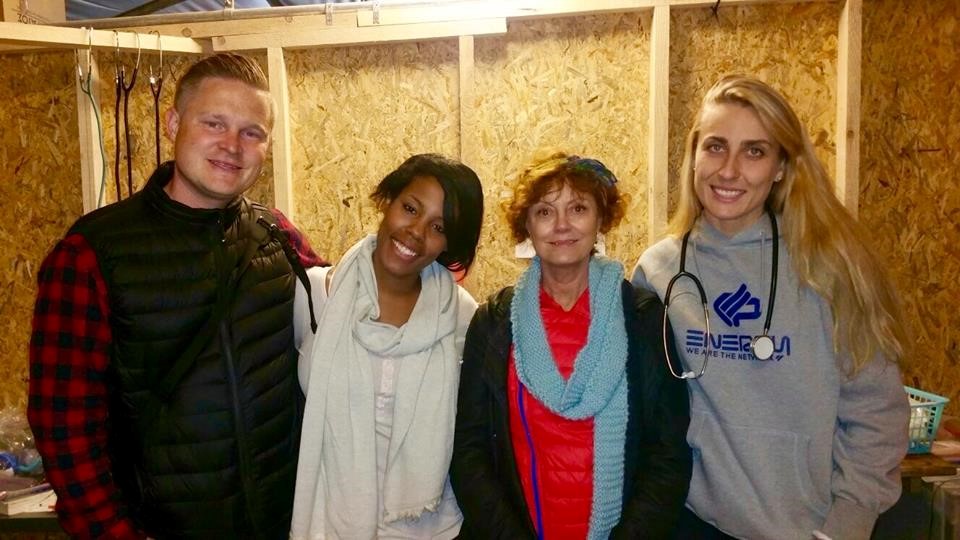 But, with the publicity came some unexpected negativity. Sojourn describes how she was sent racist and hate-filled messages at the time. She said: "Hundreds of people started writing me and accusing me of being a terrorist, warning me to not bring any Muslims to America, and asking me to never return to America. One guy even went so far as to tell me I should go back to Africa, mind my own business, and let them worry about themselves."
Sojourn admits the hate does bother her, and shared her feelings in a private group on Facebook: "I sometimes stumble upon old comments and emails and immediately get a little scared. I was never very public on social media before starting the charity work so I didn't learn (and still haven't learned I guess) to accept people wishing harm to me or saying such nasty things to me online."
But, Sojourn doesn't let the hate stop her. She focuses, instead, on the bigger picture, and even has some compassion for the online haters. Sojourn told Ravishly: "I don't ever respond to people who send nasty messages because I often times feel so sad for them. I feel like those people have been harmed and hurt and have their own reasons for mistrusting or even hating. I don't think a back-and-forth between two hurt people (especially two people who don't know each other) often ends well. So I mostly practice fighting hate by giving love."
Sojourn Wallace's kind heart, her bravery, and her resilience send a powerful message of #LoveTrumpsHate, which is why she is Ravishly's inspirational fighter of the week. Thank you for making America proud, Sojourn!
If you'd like to donate, volunteer, or send a message of support please do so at: 
Off Track Health.
 All photos were used with the permission of Sojourn Wallace