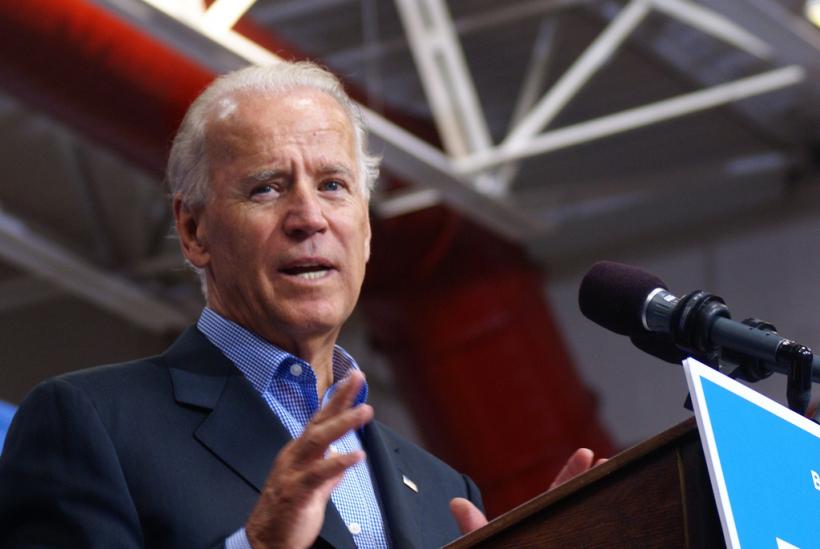 As we prepare to bid farewell to the Obama years (sob!), one of the questions lingering in everyone's mind is what will happen to our beloved Vice President, Joe Biden? The man who launched 1,000 memes will be leaving government after 43 years of service, first as a Senator from Delaware, then as Obama's right hand man.
Where will Uncle Joe go next?
What we tend to forget in between our chuckles about Biden's prolific use of the word "malarkey" and his habit of hugging and kissing people at awkward moments, is that the Vice President is a talented and committed public servant. He chaired the Senate Judiciary and Foreign Relations committee and has been a consistent voice for progressive values throughout his entire career. As one of the only non-millionaires in the Senate (his net worth topped out at $366,000 during his Senate years), Biden is one of the most relatable figures in modern politics. Perhaps closest to our hearts here at Ravishly, Joe has spent much of his time in the White House campaigning against sexual assault on campus, a cause he continues to fight for with even greater urgency in the face of Donald Trump's presidency.
Biden's life has also been rife with tragedy. His first wife and their daughter were killed in a car accident shortly after his election to the Senate. He spent years commuting from Delaware to DC and back again by train so he could raise his two sons in their home.
In 2015, Biden lost his older son Beau to brain cancer. Beau was a former Attorney General of Delaware and was widely expected to win the governorship of the state. His death is a significant reason the Vice President declined to run for President in 2016.
From Beau's death we see the path forward for the gentleman from Delaware. In 2016, President Obama tasked Biden with shepherding in a research initiative to end cancer as a public health threat. The 21st Century CURES Act or "cancer moonshot" was passed in late 2016.
Now, Biden has announced he'll spend his post-White House years running a non-profit to continue working on cancer issues, specifically high drug prices and keeping treatment accessible.
"I'm going to begin a national conversation and get Congress and advocacy groups in to make sure these treatments are accessible for everyone, including these vulnerable underserved populations, and that we have a more rational way of paying for them while promoting innovation," Biden said. 
If anyone can make this happen, it's Joe Biden. Thank you for your service, sir, and thank you for the service you'll begin next.