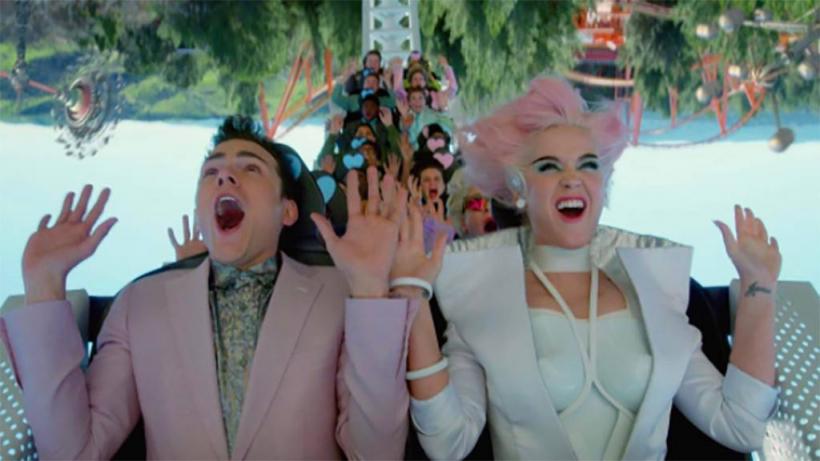 image credit: YouTube screenshot
Oh man, we thought the American Dream was so cool, right up until today, when Katy Perry dropped this vid, effectively burning us so hard that we all need some aloe vera pronto. 
Ok, well, The Great Gatsby kind of beat her to it, but the music video is still a pretty searing take on modern America. Also the song is catchy as hell. 
Welcome to Oblivia, folks. It's your dream turned nightmare. Choreograpphed selfies. Houses falling from the sky. Skip Marley literally coming out of a television.
I don't even entirely know what this video means. But I feel like a real greedy shit watching it while waiting for my Amazon same-day delivery of three gallons of organic herbal tea and some coffee filters for my hispter-ass pourover.
This lyrical version of this video features a hamster enjoying a meal prepared by a giant in a miniature kitchen, complete with a slice of teeny tiny Gouda. And it's just so bizarre that it's amazing. 
Thanks for the metaphorical slap-in-the-face, Katy.