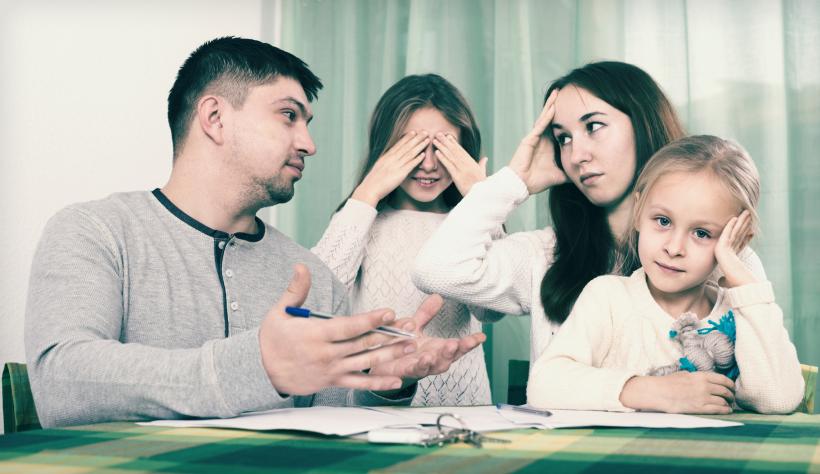 Planning school camps for kids over summer poses - what could go wrong?
It's spring! That means it's time to start thinking about summer camp for your child. Or children, if you've got beaucoup bucks to spare.
If you're lucky, and you do have the money, you're going to spend the next few weeks in hell, trying to create an easy breezy summer where you can work while your child attends a patchwork of stimulating and socially required adventures and experiences!

And if you do not work out of the home, don't think you're off the hook. What will your child's future look like if they don't get to enroll in forty-four different programs? It's bleak, we tell you. And don't trust us, there have been studies. Studies. If you attempt some half-ass homeschool version of summer camp, your child will be destined to fail at life.
So here's an example of some paperwork you can expect to deal with as you navigate summer camp for your kiddies.
Important Dates:
Early enrollment for children who have already been a part of our special camp begins on March 3.
If you were in a program in the past, but wish to change the time, you get to register on March 5.
If your child has a sibling who has been a part of our camp, you can register on March 10.
If you have thought about joining our program in the past and did not go on a guided tour this past winter when we had a special one-day-required-no-kids-allowed orientation, then you may not be eligible for our program. However, if spots open up to two weeks before our program, we will contact you.
Everyone else may register on March 26 at 6 a.m. Act fast because spots fill up quickly! Our previous parents have told us they set alarms!
On a rolling basis we will consider children who are new to town, but you must produce a utility bill with your new address that states your account was opened no fewer than three months prior to the date of your inquiry into our summer program.
Age Requirements & Schedule:
All programs begin at 9:30, which is perfect for parents who need to be at work early in the morning.
We offer one week sessions of three hours each for children ages 3-5.
For children ages 6-8, we offer a four hour or a six hour option with aftercare available for an additional fee.

Aftercare available for our 3-5 year olds on Tuesday and Thursdays only. To be eligible, your child must be registered for at least two of our weekly summer sessions, be potty-trained, and be able to determine the difference between a Stellar's jay and other kinds of jays. (We may be able to make exceptions if a sibling is also enrolled in aftercare and your child can play Chopsticks on the piano or use actual chopsticks.)

We offer sibling discounts! But only if there is at least three years and four months age difference between your children. There is a 10% discount in this case but it can only be applied to one week of summer session. Other weeks are charged at full price.
Drop-Off & Pick-Up:
Drop-off happens in the Alligator Lot if it is sunny. If it is raining, please bring your child in and meet on the sixth floor. (We apologize, but there are no elevators.) If it is overcast, please drop your child off in the small lot west of the Alligator Lot. Sometimes this lot is full. Sometimes there may be other special programs happening at our location (unrelated to our camp) that will use this lot for staging. If this is the case, please use your best judgment. However, for safety precautions: do not drop your child off anywhere else than the above stated locations.
If your child is under 5, please pick them up in the Alligator Lot. If they are over 5, please come to the fourth floor in the west wing. If you have more than one child enrolled and ready for pick-up, they will be in the cafeteria helping clean up. (This is part of our Chores for More curriculum.)
Attire:
Your child is required to wear a special camp t-shirt every day of camp. The color is specific to their group and one is provided with your registration fee. You can purchase more for $35. We are told kids like to wear these year round for camp pride!

To Pack:
Please pack the following every day with your child:
Snack *please see note below on food allowables.
Lunch - if they are signed up for the 6-8 hour option or if they are registered for the shorter option with aftercare.
Change of clothes
Umbrella
Rain hat
Sun hat
Sun block
A lovey of sorts
A note from you
A family photo
A photo of your child
Water bottle - must be BPA free
Lightweight binoculars
2-5 origami paper cranes

*The following foods are not allowed:
Nuts
Dairy
Eggs
Gluten
Animal products or by-products
Legumes
Strawberries and other seeded fruit
Pineapple
Sugary foods — we find children are not at their peak performance level if they are loaded up on processed foods or foods with sugar in them. (Exceptions to this are foods in pouch form.)
Photography Waiver:
By enrolling your child in our summer program, you are giving your consent for your child to be photographed and used in, but not exclusive to, our marketing materials, website, social media, etc. If your child is a model (#BrandRep or #BrandEnthusiast) on Instagram, tag us with hashtag #SummerCampStylesForKidsOfFrustratedParents. We love to see your littles styled uncomfortably in clothing more suited for an adult in front of colored walls or made up with the latest in MAC makeup!
Congratulations! You just signed up your child for one week of camp that they won't soon forget! Memories to last a lifetime! You have 11 more weeks of summer left to plan!
Keep in mind some programs are only half day and others are only on some days. Some run for several weeks. Some run for just four days a week. Some offer shorter programming offered only for a few hours on days when the night before featured a full moon.
We look forward to spending time with your precious one!
May we recommend some of our sister camps?
Other Camps to Consider:
Fairy Tale Garden Camp for Fairies
Adventure!!!™ Camp
Dung-heaping and Tidal Waving: Explorations at the Zoo & Aquarium (this is a two-and-a-half week program)
Make the Mostable with Compostables
Swimming in the Lake Camp
Gnomenclature in Bipedal Species (for accredited gifted children only)
Born Again and Again and Again Camp (it's like the movie Groundhog Day for Jesus-minded people!)
Tie-Dye & Mai Tais (this is a mom & me program)