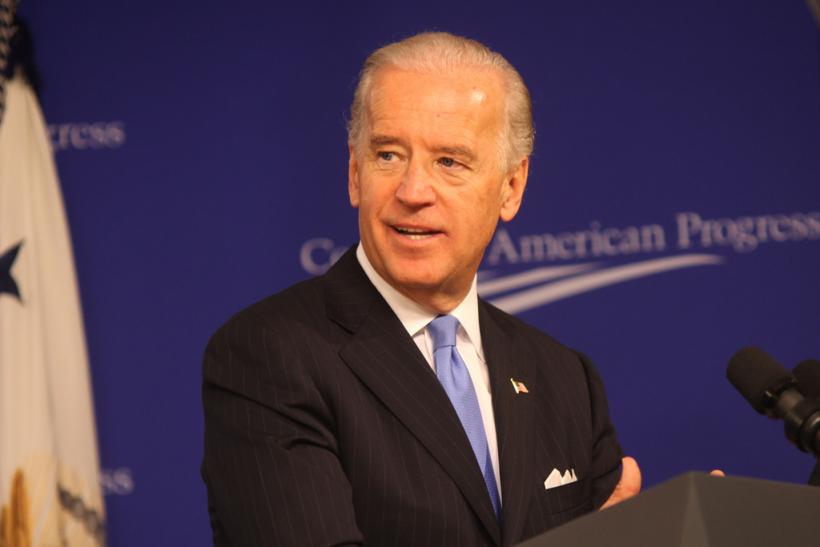 The Bidens join the Obamas in announcing forthcoming books from both husband and wife. (Image Credit: Flickr/Center For American Progress)
Remember a couple of weeks ago when we got all excited to find out that the Obamas will both be writing books? Well get even more excited, because now THE BIDENS ARE WRITING BOOKS!
The former vice president will be penning two books and his wife, Dr. Jill Biden, will write one. Details of how much this deal the Bidens made with Flatiron Books is worth are not available at this time.
So far, the main thing we know is that VP Biden's first book will be a memoir of his experiences in 2015, including the death of his son Beau and his decision not to run for president.
In other words, get some tissues ready because Uncle Joe is going to break all of our hearts.
No word yet on what Dr. Biden's book will deal with. Dr. Biden has an extensive career in education, having worked as a special education teacher and a community college instructor, and she holds a PhD in education. So I'm hoping she'll write something related to all of that. Lord knows, we could use a strong voice advocating for special needs kids in public schools and the value of community colleges in career preparation, especially for underserved populations who can't afford tuition at a four year college. These are timely topics and someone needs to speak up.
I mean, look at our current Secretary of Education with her private school fetish, and then imagine Dr. Jill Biden riding in to knock down all of her ideas about vouchers and…
I'm sorry. Where was I again?
Oh yes, we don't know what Dr. Biden will write about and the VP's second book is also a mystery. It's doubtful that either book will be a delightful collection of Biden memes, although someone should really write one of those.
But we can be very certain that both Joe and Jill Biden have loads of valuable insights on American education and politics. That means their books are all but guaranteed to be fantastic!