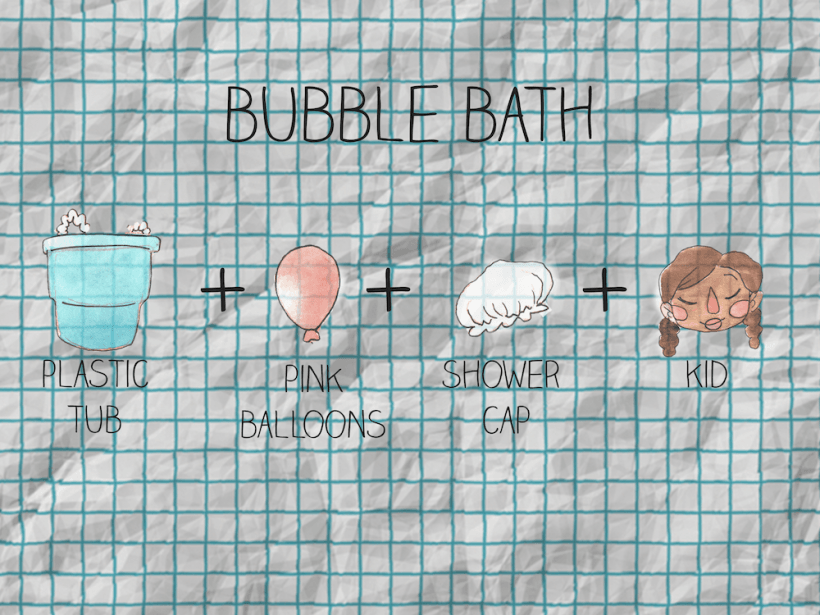 Easy Bubble Bath Costume (image: Mariah Aro Sharp @mightymooseart)
So Halloween is a week away, and the only costumes Target has left are adult-size Elmo and Pikachu. It's cool. I got you girl (or guy). A round-up of some of my all-time favorite cheap Halloween costumes that you can make in less than an hour with stuff you have either in your house or that you can pick up at Michaels or Walmart. My kids have worn most of these because guess what? Pinterest didn't exist.
Basic supplies you might need:
Hot glue gun/glue

Ointment for the burns you are going to get from the hot glue

Scissors

Safety scissors for your child who is going to steal your scissors

Darning needle and thread (or yarn)

Twix bars (for snacks)
1. Mac and Cheese
This baby gets first billing because it really is the very best costume idea ever.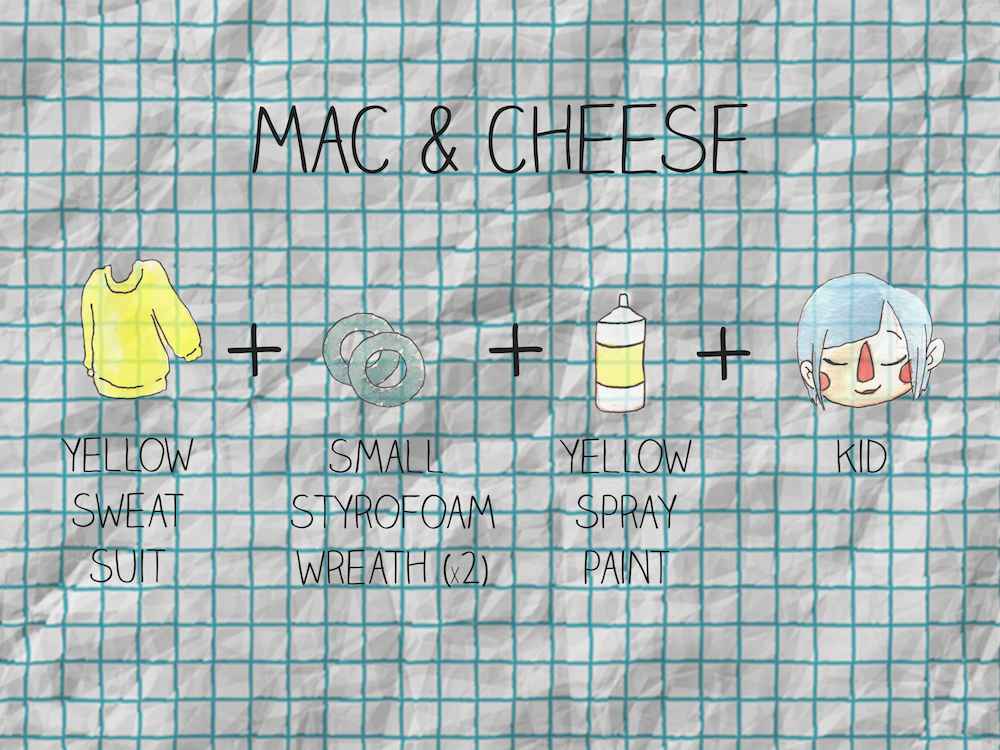 You need:
Yellow sweatsuit (or white sweatsuit you can dye yellow)

2 styrofoam wreaths (cut into fours)

Yellow paint (spray paint is best)

Hot glue
Paint that styrofoam. Hot glue to sweatsuit. Win best parent award. Done.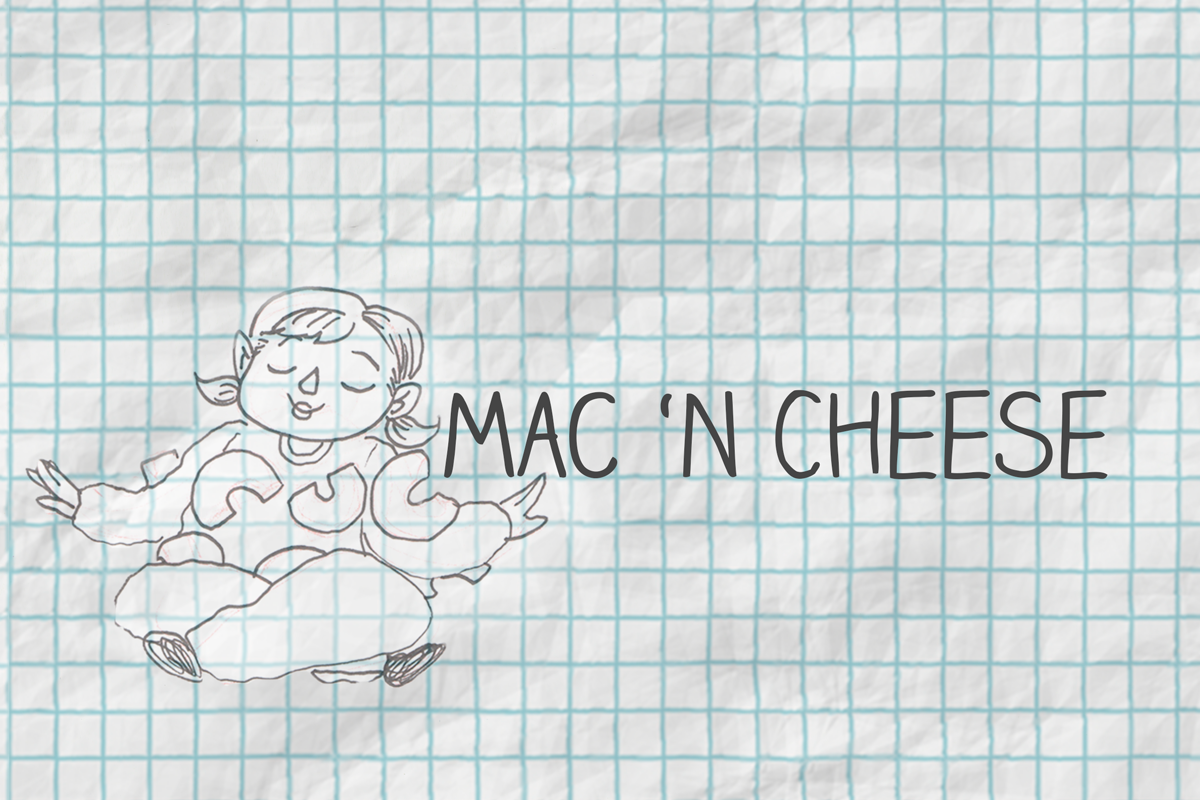 2. Smartie Pants
The pun costume. Particularly good for kids who think they know more than everyone else all the time.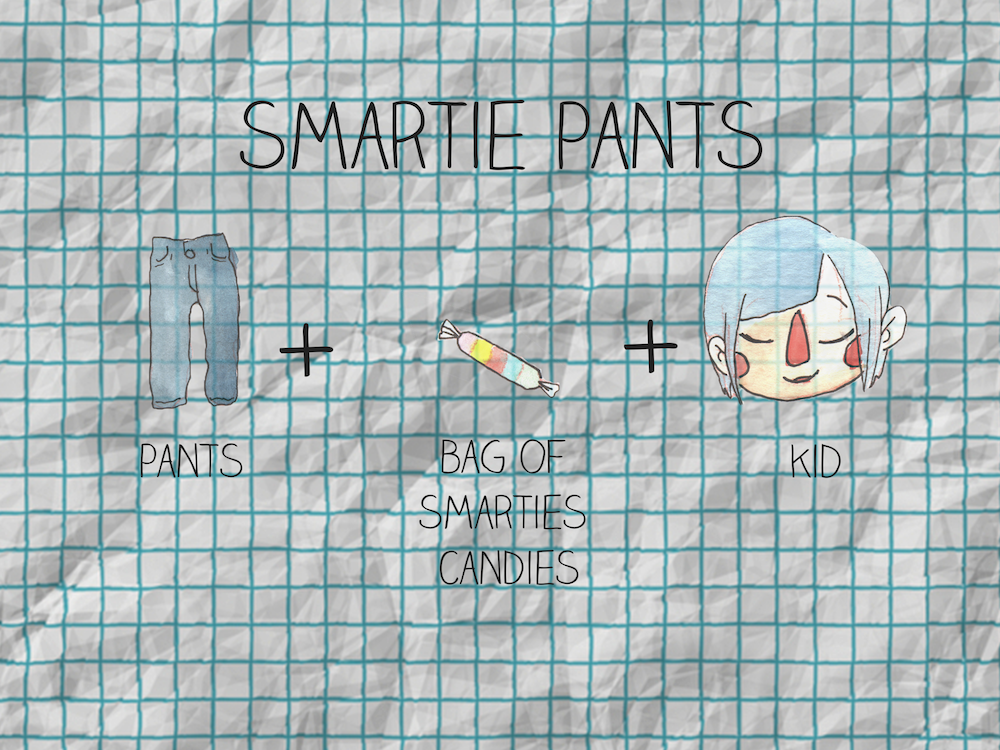 You need:
Pants (I'd go with jeans)

Bag of Smarties candy

Hot glue
Hot glue Smarties to pants. Costume + snack.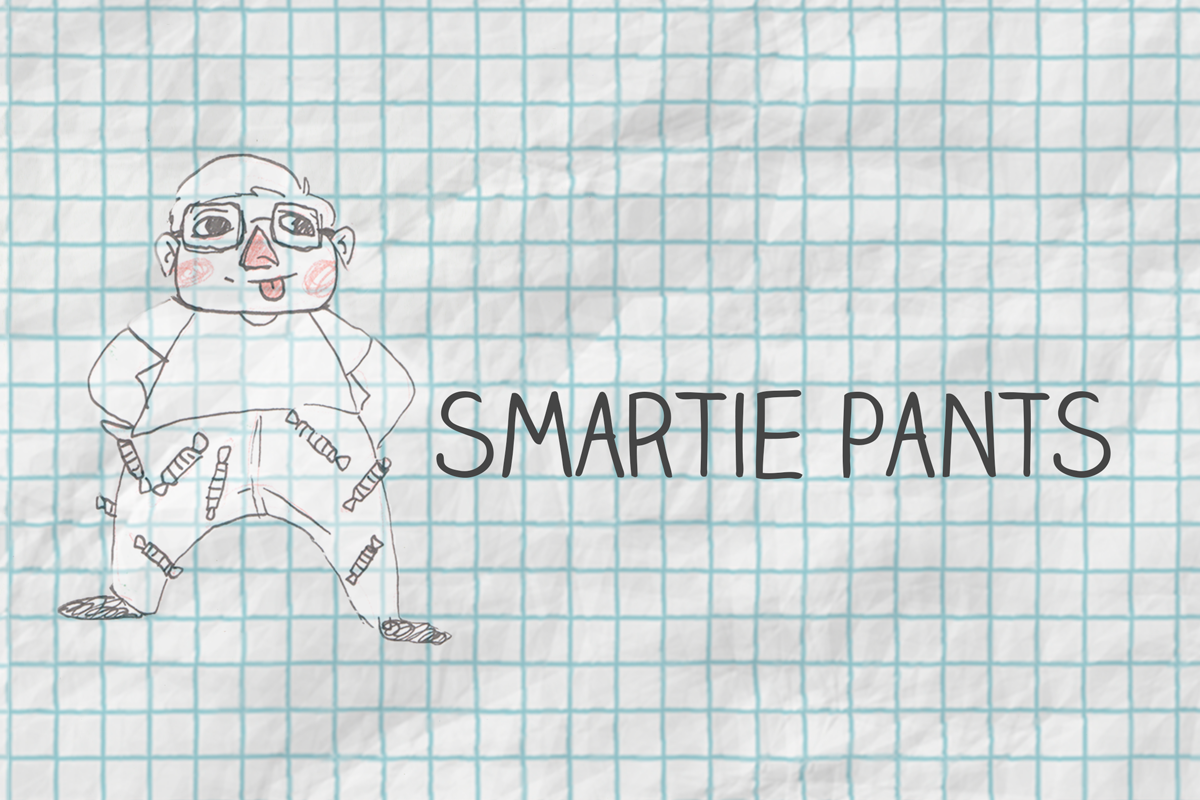 3. Mummy
This is the "I Have No Idea And No Money And It's 5 pm October 31st" costume.
You need:
Wrap your kid in a roll of TP. It will rip. That's okay; mummies are really old. Tattered is expected.
You can also do this with a white sheet by just ripping it into 6" strips.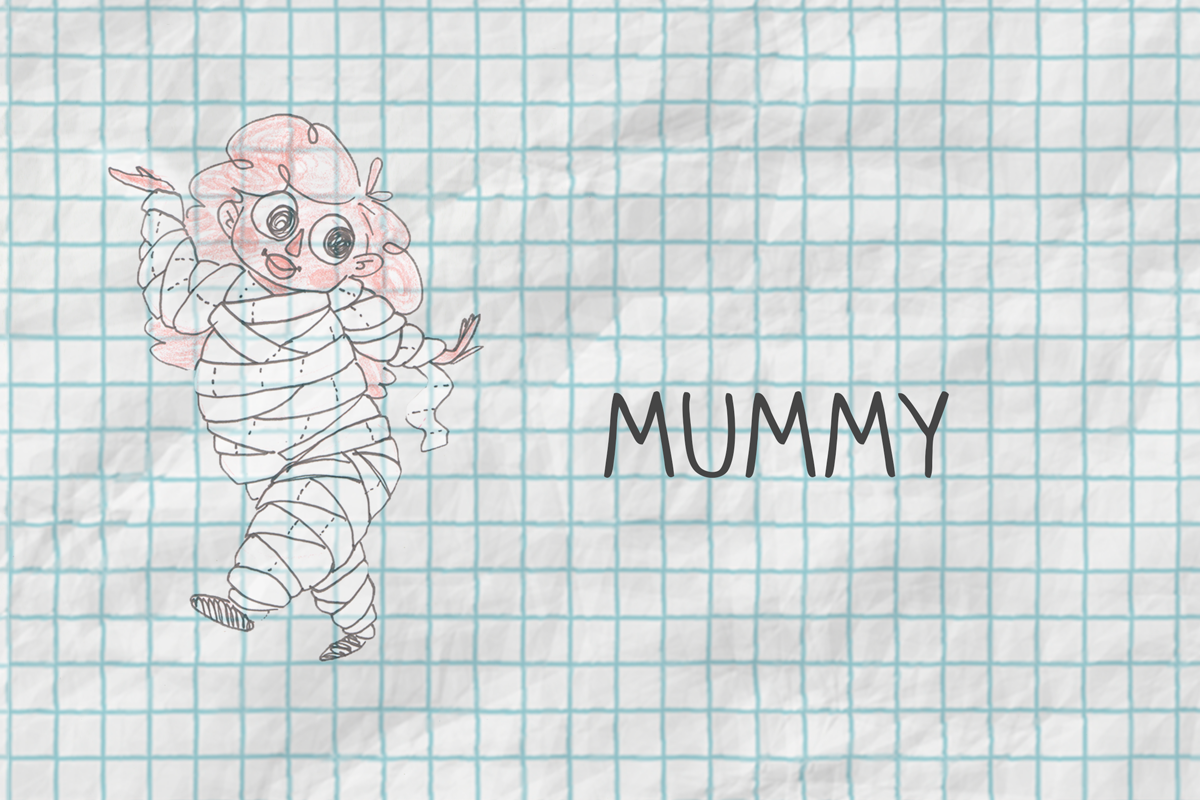 3. Bubble bath
This is probably the most complex of the costumes here. Guaranteed costume contest winner, or your money back.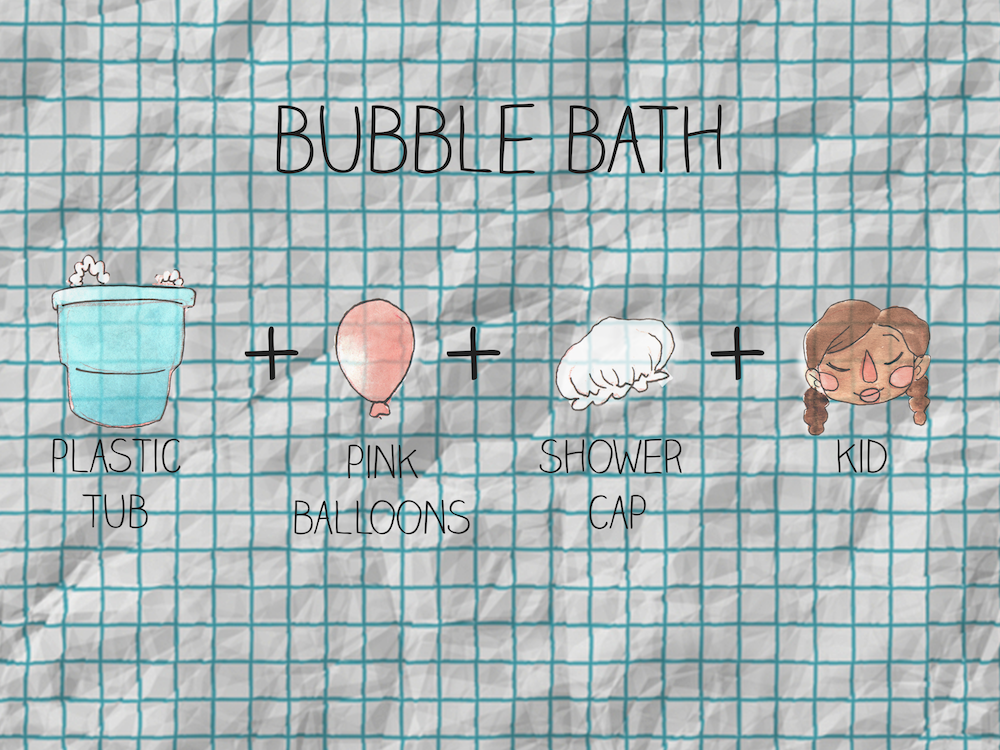 You need:
A plastic tub with handles

Some rope

Balloons (I think pink)

Shower cap

Rubber ducky (if you want to be extra)
Cut a hole in the bottom of the tub (but only as big as your kid's legs otherwise the balloons are going to fall out). Use rope to elongate the handles into straps. Fill with balloons. Add show cap and duck.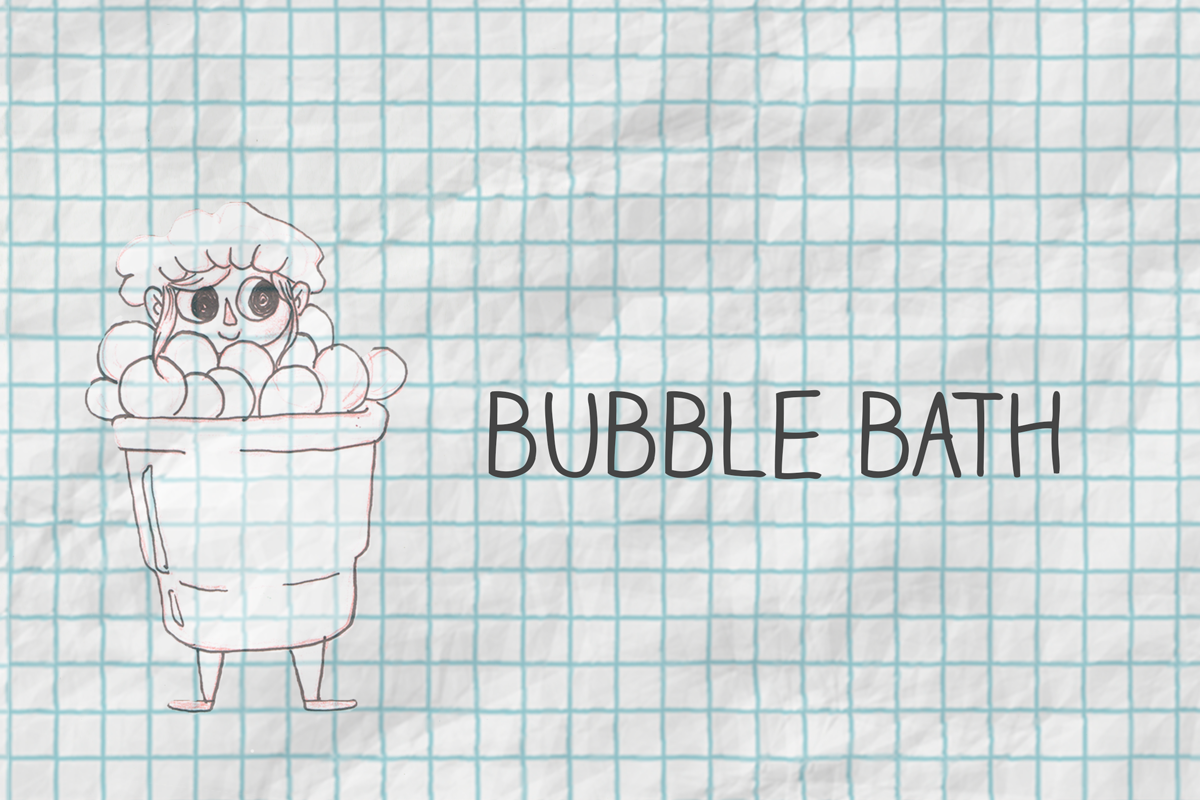 4. Spaghetti (and meatballs)
For you pasta lovers in the crowd.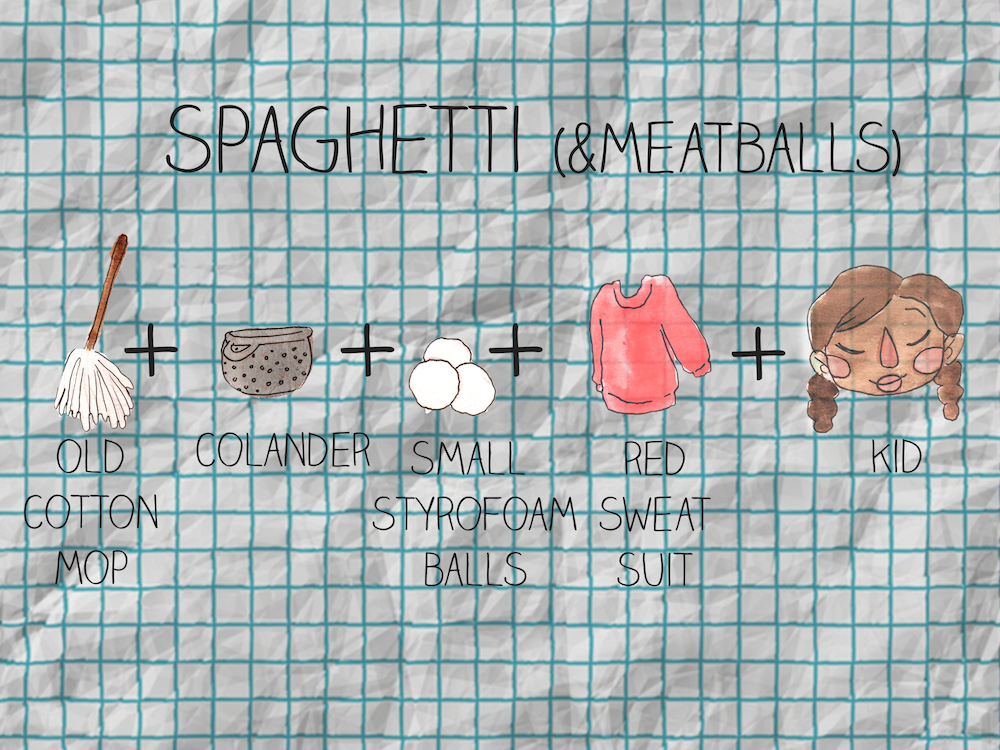 You need:
Old cotton mop head

Collander

Styrofoam balls (and brown paint)

OR

Brown yarn

Red sweatpants

Hot glue
Mop on the head. Colander on top of the mop. Styrofoam balls (or yarn pom-poms) glued to the top.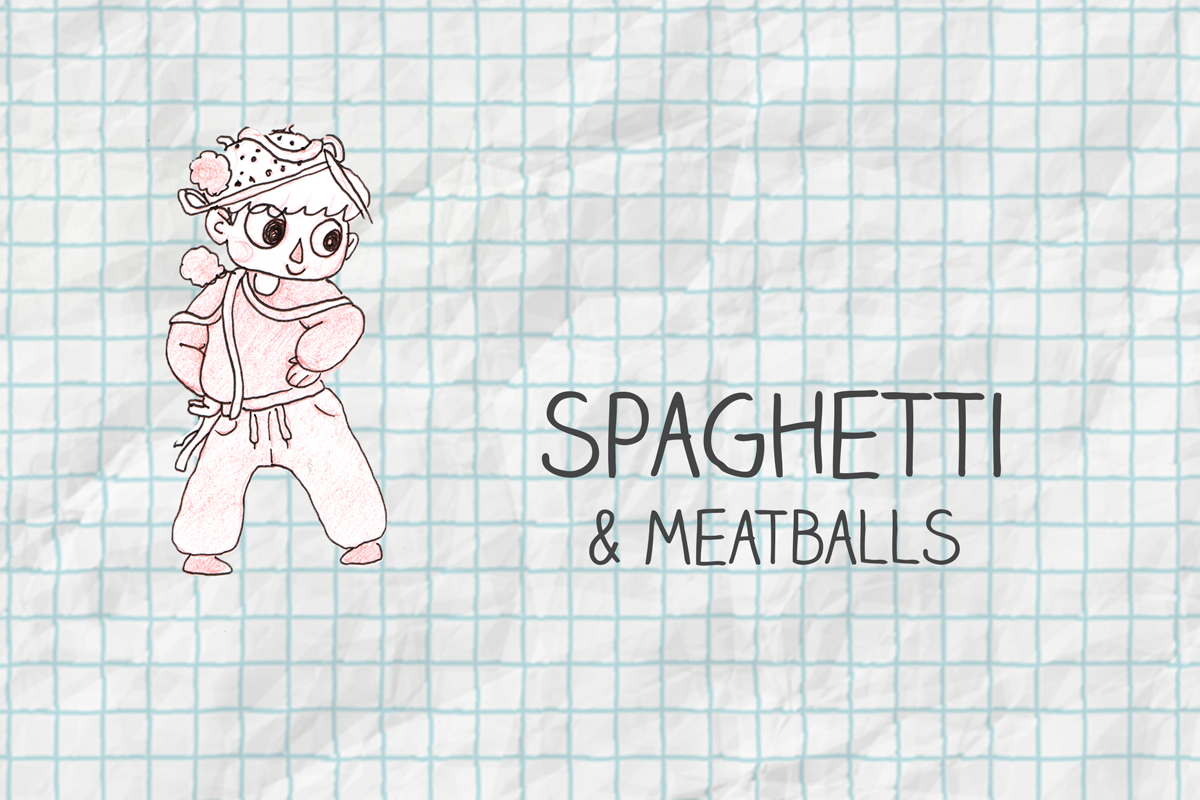 5. Black Widow
This one is good for the kids who want to be spooky but can't wear a mask to school (or are scared of anything that is actually spooky).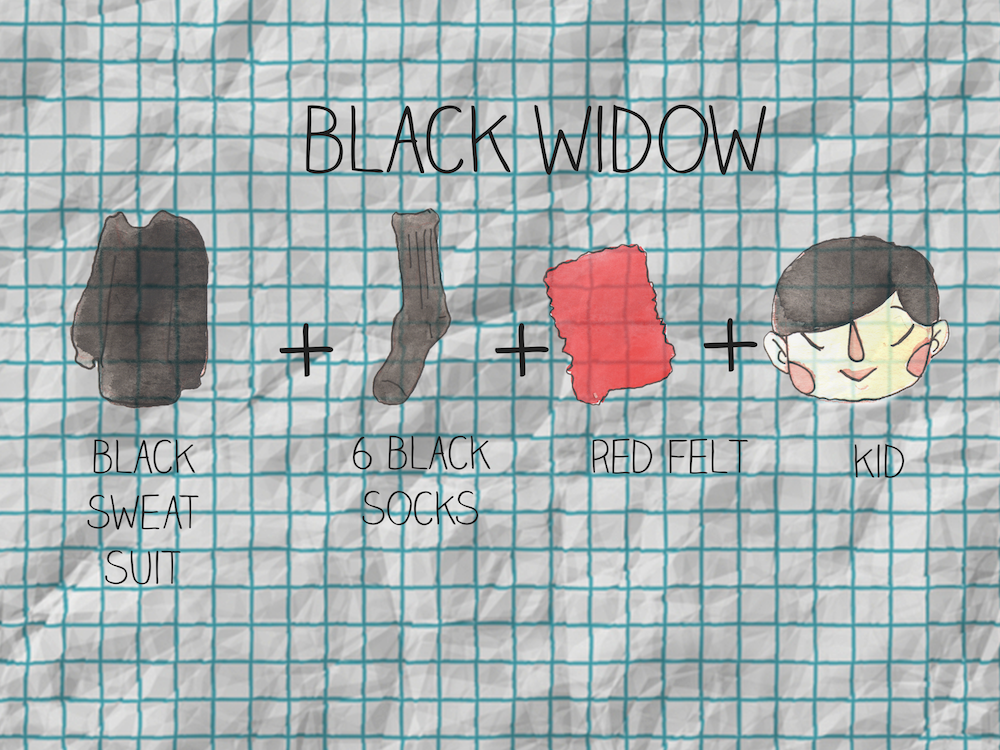 You need:
Black sweats

6 black socks

Piece of red fabric or felt

Needle/yarn
Stuff the socks (if you don't have stuffing you can use paper towels, toilet paper, or other socks!). Sew three to each side of the sweatshirt under the arms. Hot glue red felt/fabric to the top. (Cut it like a black widow thing. Duh.)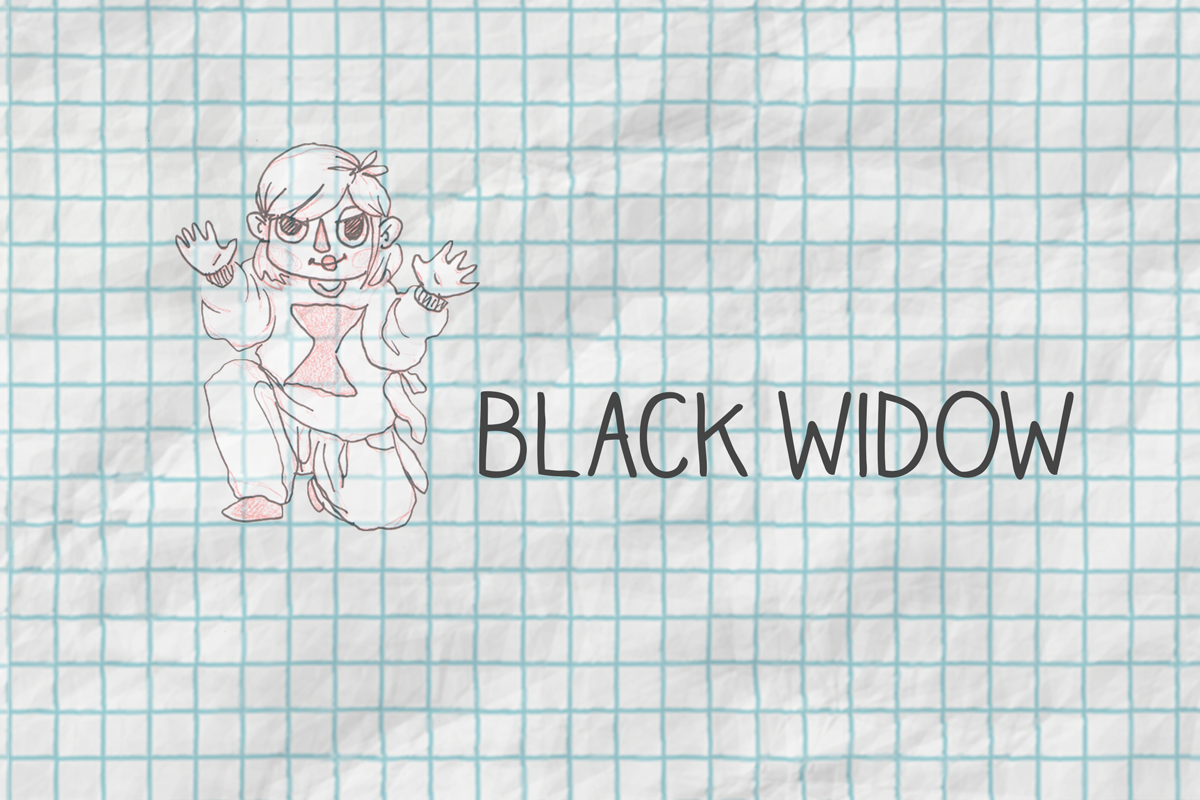 6. Lego
For you Lego Lovers in the crowd.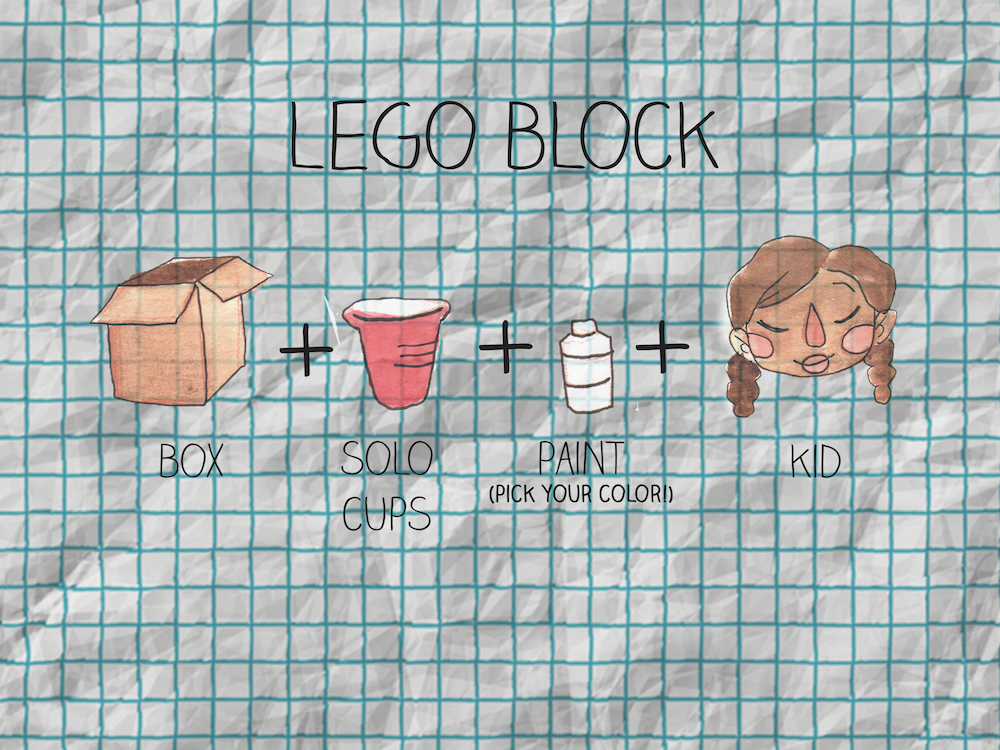 You need:
Cardboard box

Plastic solo cups (leftover beer-pong cups are ideal)

Paint

Hot glue
Paint the box and cups to match (cut out a step by painting the box red). Cut holes for head and arms. Hot glue the cups to the box.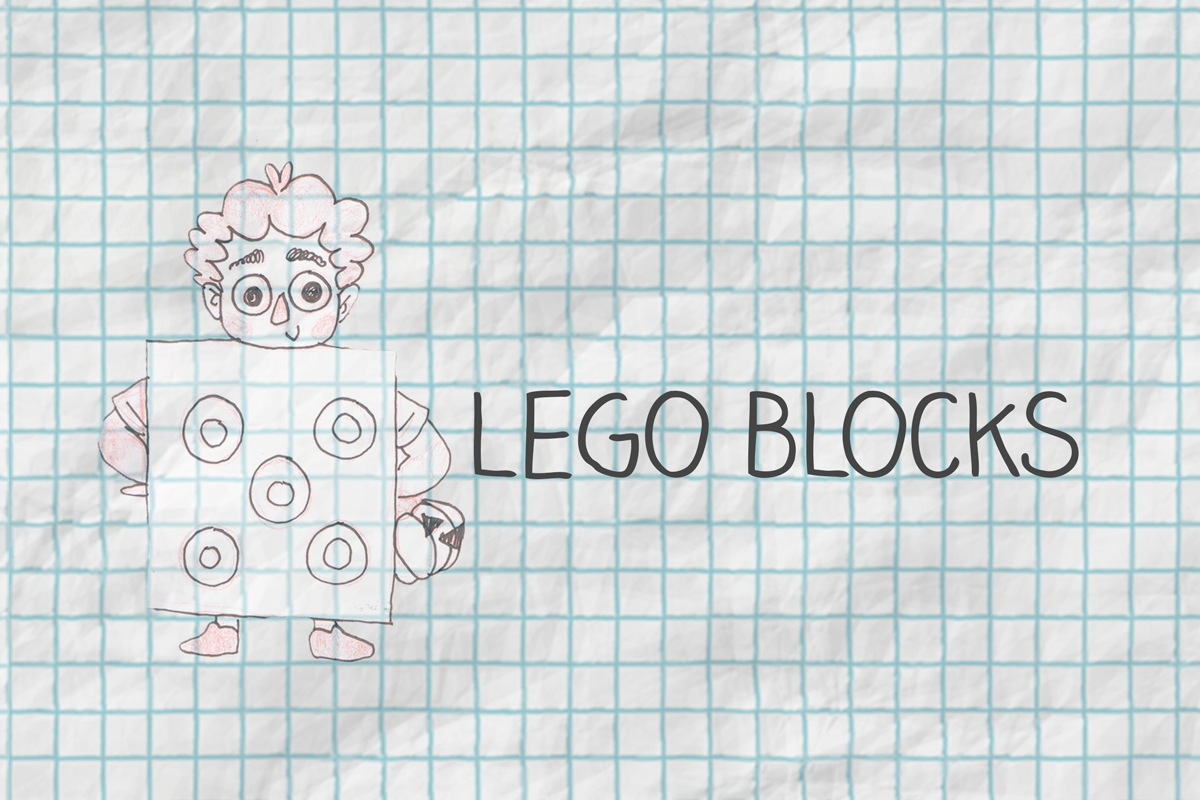 7. Picnic table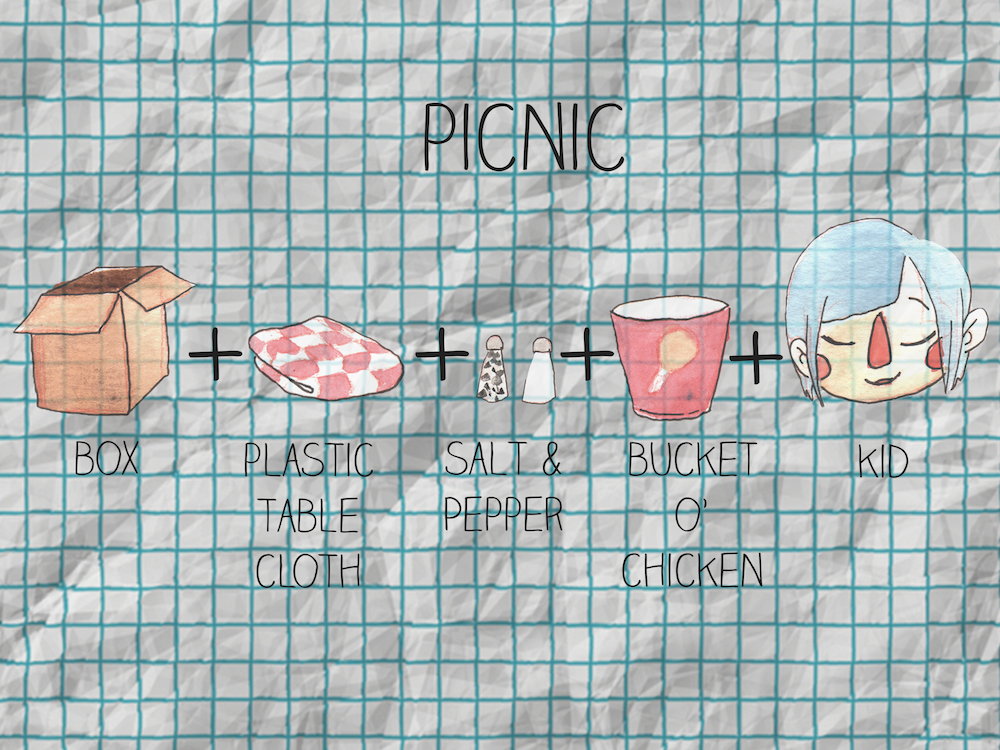 You need:
Box

Plastic tablecloth (red and white checked if you want to be classic)

Disposable salt/pepper shakers

KFC chicken bucket (they'll give you one)

Hot glue
Glue the tablecloth to the box. Cut head and arm holes. Glue the salt and pepper. Chicken bucket on the head. Add plastic cups and plates (also glued) if you want to be extra fancy.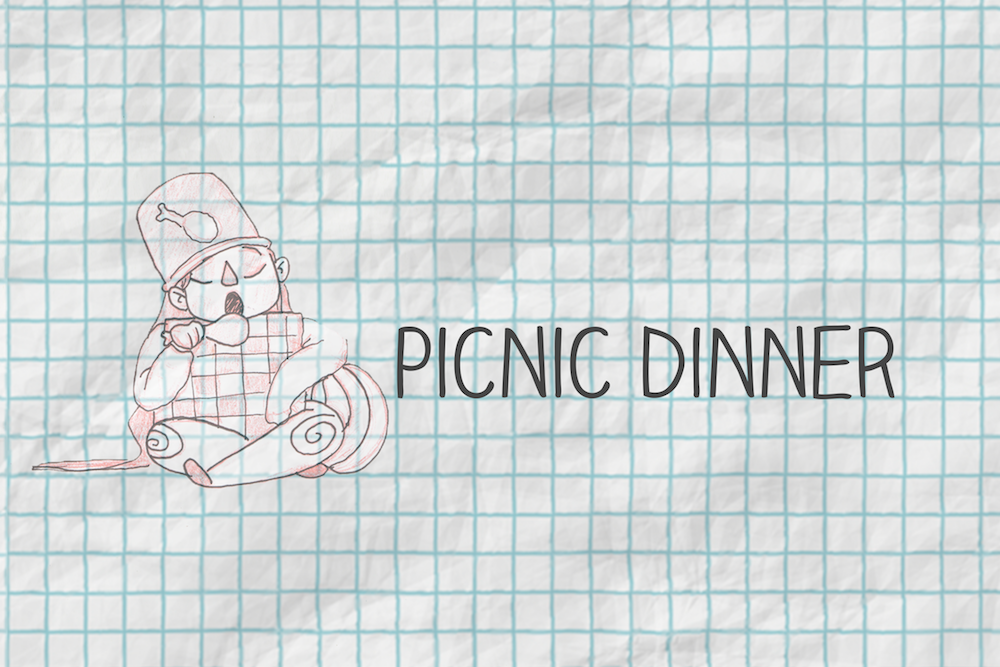 Halloween just got easier. Suck it, Pinterest.
---
Related:
SaveSave