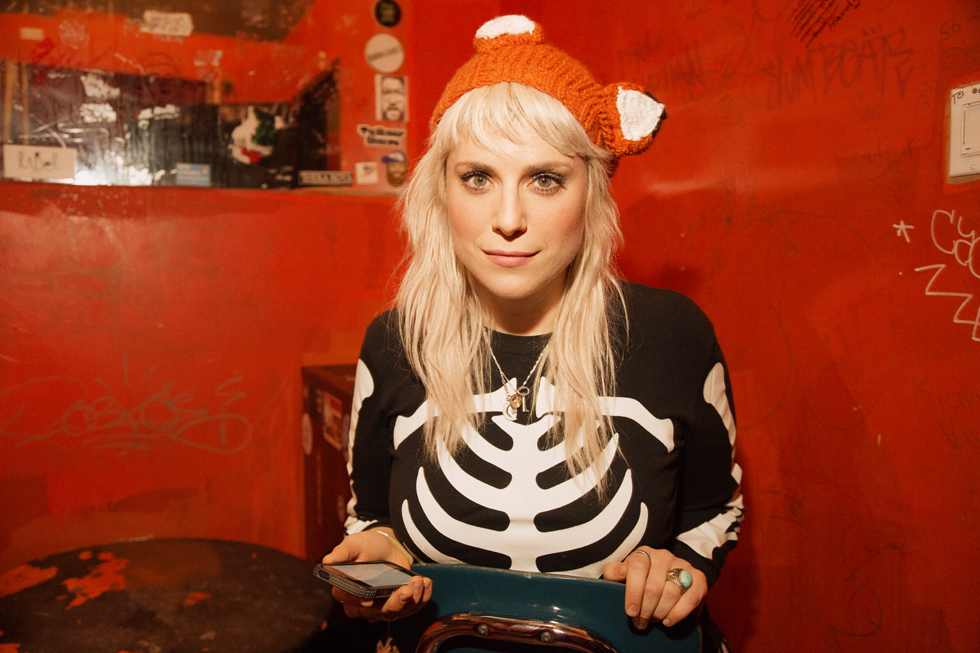 Photo by Mindy Tucker
Here at Ravishly, we've long been a fan of her writing, so it was a pleasure to chat with her about her book, How to Be Alone.
Lane Moore is best known as an award-winning sex and relationships editor, a comedian, a rock singer, and an actor. But Lane's story has had its fair share of ups and downs, from teaching herself how to become her own parent, to living as a homeless teenager in her car, to moving to New York City to pursue her dreams. Even as she felt increasingly cut off from others, she looked to her childhood heroines (like Anne of Green Gables) and romantic heroes (like Jim Halpert from The Office) to remain a hopeless romantic, and believe that she could create for herself the family she never had.
How to Be Alone is a must-read for anyone whose childhood still feels unresolved, who spends more time pretending to have friends online than feeling close to anyone in real life, who bristles when asked if they have a "support system" because they don't know what that means, who tries to have genuine, deep conversations in a roomful of people who would rather you not. It's the story of one person who knew from birth she was on her own—and what she did to turn this into something productive and positive.
At once, a moving personal narrative and a guide for those looking to reframe their own histories, How to Be Alone shows you how to find solace in solitude. It is a story of triumph over what keeps us alone, keeps us wanting, and keeps us from doing the most important thing we can do: connecting with our innermost selves.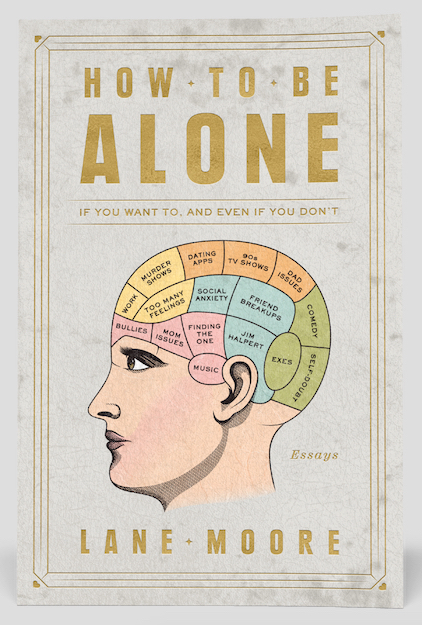 At Ravishly, a big part of our ethos is "life is easier when you're not alone." In your book, a major theme is in finding support systems when traditional ones have failed you. If you could go back and tell your younger self about where to find community, what would you say? 
Life is absolutely easier when you're not alone, but what I wanted to do with How To Be Alone: If You Want To And Even If You Don't, is show that having a support system, having community, is a true luxury, and many people aren't afforded it. Most people's sense of community comes from the one they were born into. If you weren't born into a healthy, reliable, or remotely existent one, you don't know what it looks like, and you're not familiar with it, which makes it tremendously hard to find it even as you get older.
Looking back, I'd be far more likely to tell my younger self that being alone is so much better than being in shitty friendships. Interestingly, I've found a sense of community on Instagram and Twitter, via readers of the book who also didn't/don't have that sense of community, and they felt that sense of community by reading my words, which is exactly what I'd hoped to do with the book. 
What surprised you the most about readers' reactions to your book? 
That I wasn't the only one like me, by a longshot. I get hundreds of letters a week saying, "I thought I was the only one like me, until I read your book." And I thought I was the only one like me! Also, people who had what they'd say were really easy great childhoods who STILL related so much to my feelings of loneliness and struggles with attachment styles. They had wonderful incredible support systems and still really related to my words. There's something really universal about no matter what you came from, feeling lonely, and having trouble connecting in our world right now. 
Pop culture plays a big part in your story, which is something I can relate to. What TV shows, books, or movies have you turned to time after time for comfort?
I'm rewatching Buffy right now, that's a huge one. Living Single, Veronica Mars, Nashville, Mad Men, GLOW, and movies like Selena (except the ending, which guts me), Romy and Michele's High School Reunion. I'm a HUGE Scream fan; horror movies are big with me. 
What's the best piece of writing advice you've received? What's the worst?
When I was writing the book, sometimes my editor would say, "Hey, this is the correct way this should be phrased," and while I deeply respect that because I love language and writing so much, sometimes the grammatically correct sentence doesn't sound as good to me. And I'd rather break a few rules, so the cadence is better. I love the poetry of words, and sometimes you have to break some rules to get that right. 
What are you reading now?
I'm on my way to pick up Liz Phair's book today. I'm also a musician in a band called It Was Romance, which I talk about in the book, so naturally, love a female-fronted rock memoir above all else. Except thrillers. Maybe it's a tie.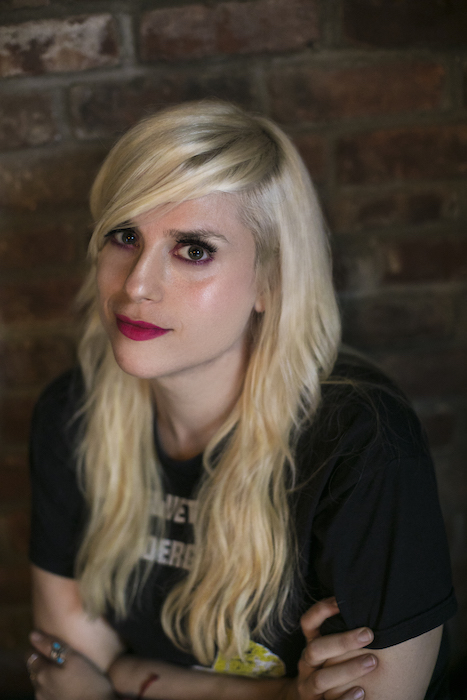 Lane Moore is a bestselling author, award-winning comedian, writer, actor, and musician. Her Brooklyn-based comedy show "Tinder Live!" was a New York Times Critics' Pick. Her comedy and her band, It Was Romance, have been praised everywhere from Pitchfork to Bustle, and her writing has appeared everywhere from The New Yorker to The Onion. She is the former Sex & Relationships Editor at Cosmopolitan, where she received a GLAAD Award and was nominated for a White House Champions of Change Award for expanding the magazine's queer coverage. She lives in Brooklyn. For more information, follow @HelloLaneMoore on Instagram and Twitter or visit LaneMoore.org.
---
You Might Also Like: