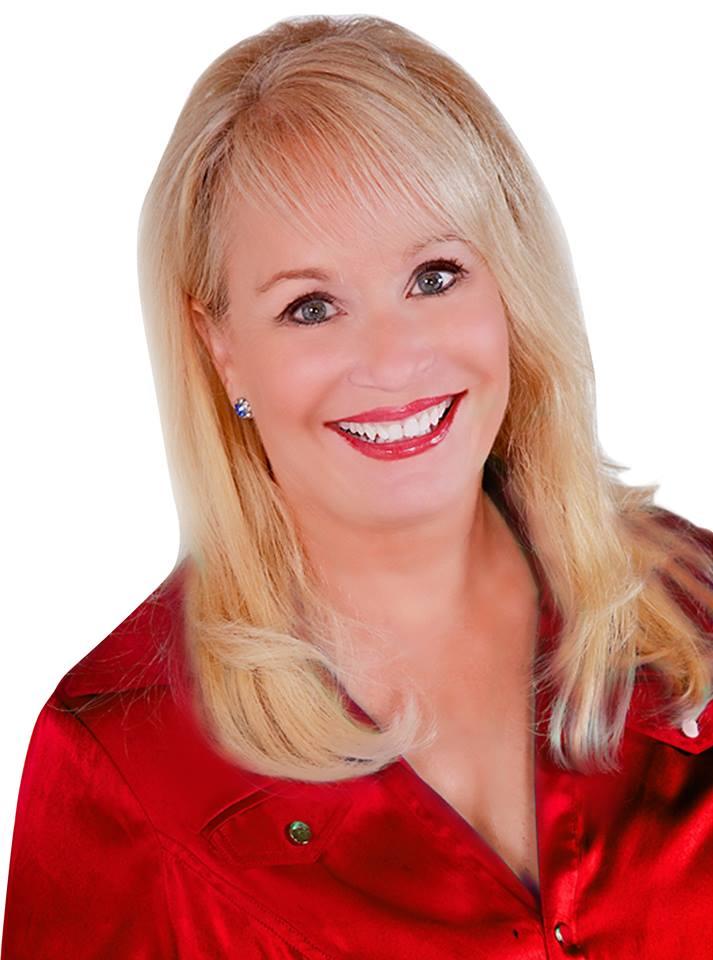 When running a business, some of the most powerful currency you can have is expertise. But how does become a true expert? Where do they even begin in taking their knowledge and turning it into something that will transform their business?
Enter Debbie Allen, "Expert of Experts." Allen teaches clients, and in particular many female business owners, how to become an expert and take their business to the next level. Whether she's talking to a plumber or a contractor, a retail shop owner or the CEO of a company, she knows how to develop not only business plans and strategies, but that elusive confidence needed for a successful career.
We found Allen through her new book, Highly Paid Expert, and though she is very busy keynote speaker, author and marketing coach, she found the time to talk to us about her life story, how she got into the business of business, and why she especially loves working with women in the industry.
What's your backstory? Why did you get into brand strategy and marketing?
I grew up in Gary, Indiana. My dad was a car salesman and later in life he became an entrepreneur. I got into retail because it was my mom's passion, and then I bought into the business and just loved it for 15 years. But that seems like another life ago. I didn't know anything about it, so I found mentors and it grew very, very quickly. Every two years I needed to expand the store or have a new one. Then I moved to Arizona for nine years, and I saw a change in the business with small boutiques going out of business, so I thought I needed to sell strategy to help people.
What exactly is a "Brand Strategist" and how did you become "The Expert of Experts"?
I've been doing marketing for 21 years. There have been so many changes since I started and it basically morphed into brand strategy because I realized that business and brand strategy go hand in hand. I started working with clients who were just updating their marketing and getting clear on their brand focus, and realized that a lot of people were becoming true experts at what they did.
To be an expert, you also need to be a speaker, so I teach that as well. You learn how to educate people and you do it so well that people want to work with you.
You've written six books over the years and your latest, Highly Paid Expert, hit the shelves recently. What, would you say is the best take-home message from the book?
The book is a business plan: I wrote it the way I teach. There are good stories, but that's not what it's for; it's a business model, a guidebook.
Your bio says that you started down this path at 19! What was the first business you built and sold? Your favorite?
The first business was a car rental business back in Gary, Indiana. It's the number one place in the country for car theft, so it's a good place for car rental. It was a really tough place to grow up, a really bad environment, but good because I learned tough business.
You have to go through each chapter in your life to get to the next chapter. I think the one you're in is your favorite, but I couldn't have skipped a chapter to get to where I'm at.
When did you start taking clients to teach them your marketing strategy . . . and why?
I did paid speaking for 15 years and it's only been about five years that I've had personal clients. I love helping people have successful businesses, especially women. Women having a financially free, independent business where they can have their own life? That's having it all. When I see somebody's life change from being unfocused, unconfident and broke, to being confident, directed and making money, that gets me up everyday.
I read that you often speak at women's conferences and business events. Do you see yourself as a feminist? What does that mean to you?
(laughs) I have just always loved helping women. I had 15 years in the retail industry owning a women's clothing store where I helped them by helping them dress right. Now I help them feel good about themselves by helping themselves have successful businesses.
A women audience is always my favorite because that, from my heart, is who I want to help the most, and I made that conscious effort about two years ago. Women are more coachable, they attend more events, they usually invest in themselves better than men do at events. This month alone I have six women's conferences that I'm doing kind of back to back. I am going to have an absolute blast. It's like being able to help your girlfriends have a better life!
The business world is a male-dominated industry and you're definitely a female role model in the field now. Did you have any women you looked up to when you started?
In the speaking world, there were very few women when I started. What gave me the head start is being such a successful entrepreneur. It's much, much easier now than it was; women speakers are now being paid as much as some of the male speakers. I think the glass ceiling is broken through in this industry, and that's why I love teaching women. You can make your own rules when you're an entrepreneur.
Did you deal with any sort of gender bias when you started, or do you now? How do you handle it?
I did deal with gender bias when I was speaking on the big stages, keynoting with Less Brown, Jack Canfield and Kevin Harrington from Shark Tank. I have been on stage with all of these people and a lot of those are in those male-dominated stages we call pitch fests, where everybody is trying to sell. These guys are pretty powerful sales people, and it just didn't resonate with me. It was very a competitive market, very male driven. But you know what? I survived in that market. That's probably the toughest market to survive in, to be on stage and selling with those males speakers and I learned how to do it, even though I didn't like it. I said, "OK, I don't want to play this way anymore."
That's when I left and started to go into the speaker and women's markets. I have some of those good ol' boys that I play with, but they're not really the pushy salespeople type. I really pick and choose those; I don't like that harsh competitive market.
I believe that business should be fun. If it isn't fun, I don't want to do it anymore.
So what do you do for fun then?
Believe it or not, despite the amount of traveling I do for speaking, I like to travel all around the world. Adventure travel is the most fun! Australia is probably one of my favorite places; Australia and New Zealand.
What is the best advice you could give a woman starting a small business?
You can do it! Have confidence. One of the things I love the most is giving someone that instant confidence. I see a shift in some of my clients that is dramatic.