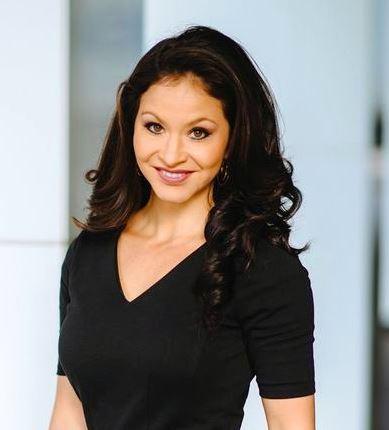 Sexologist sounds like a cool job. Who wouldn't want to study the ins and, er, outs of sex all day long, right? But sexology is more than finding one's G-spots; it's the scientific study of sex. Sexology is an interdisciplinary field that encompasses fields including psychology, sociology, medicine, anthropology, biology, and more. 
Doesn't sound as . . . sexy? 
Well, that's where Jessica O'Reilly, or Dr. Jess, comes in. "These days, most of my work involves education packaged as entertainment," says Dr. Jess. "My job is to make the audience laugh and reflect without even realizing that they're learning."  
O'Reilly began working as a sexuality counsellor in 2001 with her PhD studies involving the development of training programs in sex education for teachers, and her education and undergraduate degrees focused on equity and sexual diversity.
A sought-after international speaker on all things sexual, O'Reilly spends half of her time on the road (the other half in her native Toronto) for sold-out speaking engagements and workshops (her most recent gig was making her debut at Vancouver's TedEX conference in February). She's also the author of three best-selling books, The New Sex Bible, The Little Book of Kink, and Hot Sex Tips, Tricks, and Licks: Sizzling Touch and Tongue Techniques for Amazing Orgasms, as well as the host of Playboy TV's Swing.
Not bad for a woman who only began working as a sexologist in 2010. 
I caught up with Dr. Jess and picked her brain on what to bring into the bedroom, whether your sex life is normal, and whether women really prefer chocolate over sex.
What initially piqued your interest in sexology?
I didn't even know that the field of sexology existed when I decided to go back to school. I just wanted to do work that helped to improve access to sexual health education resources for teachers and students.
Were you interested in sex and relationships from a young age?
I can't say that I dreamed of working as a sexologist ever since I was a little girl. When I was six, I wanted to grow up to be a clown at birthday parties. From age seven onward, I assumed I'd go to law school. It wasn't until my second year of university that I realized I wanted to be a high school teacher and in my first year of teaching, I decided that I wanted to specialize in sexual health education. 
What's a common misconception about being a sexologist?
Some people have no clue what a sexologist is, so they make a range of inappropriate requests via email or LinkedIn. I ignore most of them and I delete the ones with picture attachments without even looking.
What have you learned from your job?
Everyday I'm reminded of how little I know. The field of human sexuality is not only vast, but varies greatly across time and culture. I can't believe how much I don't know. 
What is the most gratifying part about your job?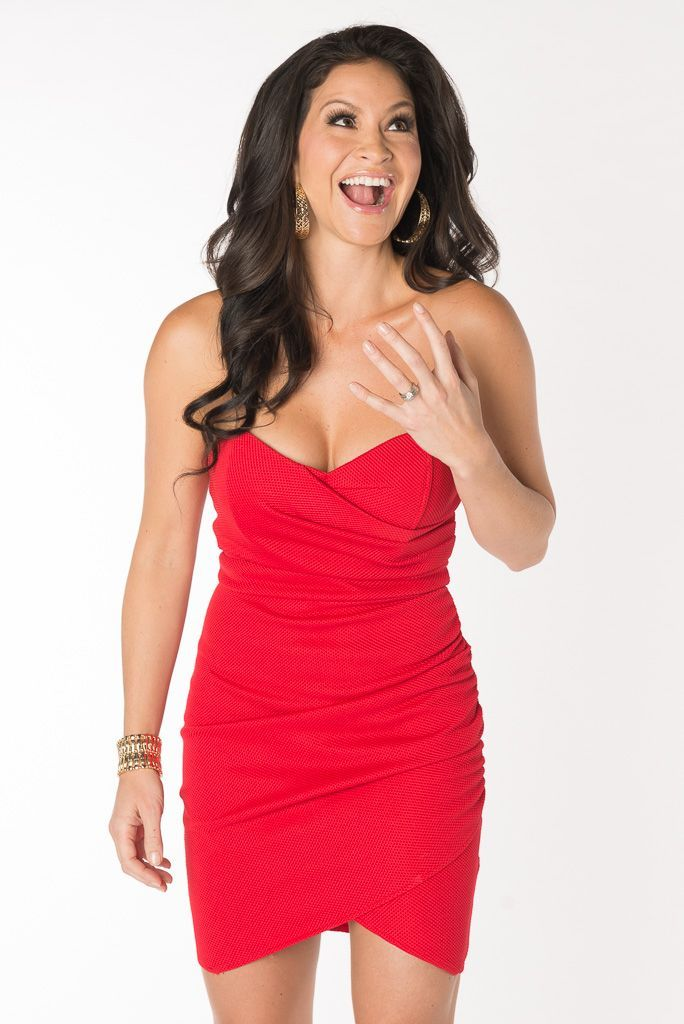 That's a tough question. I really love my job and I get to play so many different roles in my day-to-day activities.
I'd say the most gratifying part of my job involves working in the schools with teachers and students. Seeing the ways in which we can help students to feel better about themselves and their bodies is inspiring. People worry that sex education is about learning how to have sex, but really its focus is on helping students to make healthy decisions and develop lasting relationships. 
What's surprised you most about your career?
I'm surprised by how much my teaching background has helped me. I remember sitting in class in teacher's college thinking that it was a waste of time—was I ever wrong! I work a great deal with corporate groups across the globe hosting couples' retreats on communication, jealousy, work/life balance, and intimacy, so I use those planning and pedagogical tools each and every day. 
So you're working these retreats and workshops: What is the most common question you're asked?
Everyone wants to know if their sex life is normal and whether or not it measures up. My job is to help people walk away feeling good about their sex lives—whether they have missionary in the dark once per month or they're hanging off a chandelier every afternoon. 
Another common question revolves around making time for sex. My advice is to simply make time for yourself first. If you make time to do the things that help you to feel better about yourself (e.g. working out, hanging with friends, playing sport, sewing, hiking), your motivation to have sex and make time for it often increases. I say forget Date Night and plan separate Me Nights—if you have kids, get a sitter and go out separately. Spending time apart is just as important as spending time together.  
What do you wish more people knew or understood about sex?
There is no perfect recipe for pleasure. People will ask me, "How does he like his balls touched?" or "Do women like it when you pinch their nipples?" I tell them that I don't know what their balls or nipples are like and I don't want to know them. [she laughs] The only way to know what your lover likes is to ask. It doesn't have to be a formal dinner conversation—you can ask for a bit of direction while you're getting it on (e.g. "Harder?" "More?" "Do you like that?"). 
A common stereotype is that most women find sex a chore. They'd rather eat chocolate or take a warm bath. Personally, I'm not going to totally disagree with that fact. What do you think has led to that thinking? 
Given the choice, some women might choose chocolate over sex, but it depends on the context. If you give her the choice between sex in a romantic den with an attentive, attractive partner who shows genuine desire for her, her answer might change. Often times, we're not interested in sex because the sex we're being offered isn't as satisfying as it could be. More importantly, the experience doesn't produce the feelings we seek. I think it helps to ask yourself how you want a sexual or intimate encounter to make you feel. Do you want to feel desired? Do you want to experience a sense of escapism? Do you want to feel powerful? Do you want to feel loved? Once you answer this question for yourself, it can become easier to communicate your needs to a partner.
What would you want women to know and understand most about their sexuality?
Overall, women are more likely than men to experience a drop in sexual desire as the relationship endures. One study found that each month of the relationship, sexual desire decreases by 0.02 on the Female Sexual Function Index. However, there are great degrees of variation between women and men, and desire can be cultivated. In fact, it needs to be. Some women are fine with experiencing low, or no, sexual desire and don't want to increase desire levels. This is perfectly fine, too. If, however, it interferes in your relationship (i.e. your partner wants to have sex and you don't), you might want to look at ways to cultivate desire and boost your interest in sex. Your partner will likely need to play a role in this process too.
How important is sex to relationships? 
That depends on the individual. The value we put on sex is subjective. I love sex and I hope that I'll keep having it (with myself and my husband) for the rest of my life. However, there are more important things in life, including the close relationships I have with my husband, my family, and my friends. As much as I love sex, I also value intimacy, companionship, and love to higher degrees.
What is most important to a sexual relationship is the effort you're willing to put into your sex life. Compatibility is determined by (mostly) equal amounts of effort from all parties involved. Sex can be a deal breaker, but I don't think it's about quantity or specific activities—it really is about effort. If one of you is willing to invest a good deal of energy into making your sex life work and the other is complacent, compatibility can become an issue. If, on the other hand, you have very different sex drives and sexual interests, but you're both willing to put a similar amount of effort into making your sex life hot, I believe you're more likely to have a happy, lasting relationship. 
You have written books, and you have a bunch of TV and public speaking engagements as well as run workshops and other services. How do you manage time for it all?
I only wash my hair once a week. Kidding. Sort of. Not really. You've gotta cut where you can!
I do work with a small team that offers administrative and marketing support, and I know that the team will be growing considerably this year.
Admittedly, I work a lot, but I love it. And I only take gigs I enjoy so that my work doesn't feel like a chore. The first thing I do when I land in a new city is head out for a nice lunch by myself. I love eating alone and this short ritual helps me to find a balance between business and pleasure. 
Last question: What's the best thing to bring into the bedroom with you?
Lube and an open mind. Lube makes everything more fun, pleasurable, and acrobatic. And having an open mind doesn't mean that you have to do everything to have a hot sex life; however, being open to a range of possibilities makes you a better lover than any technique ever could.