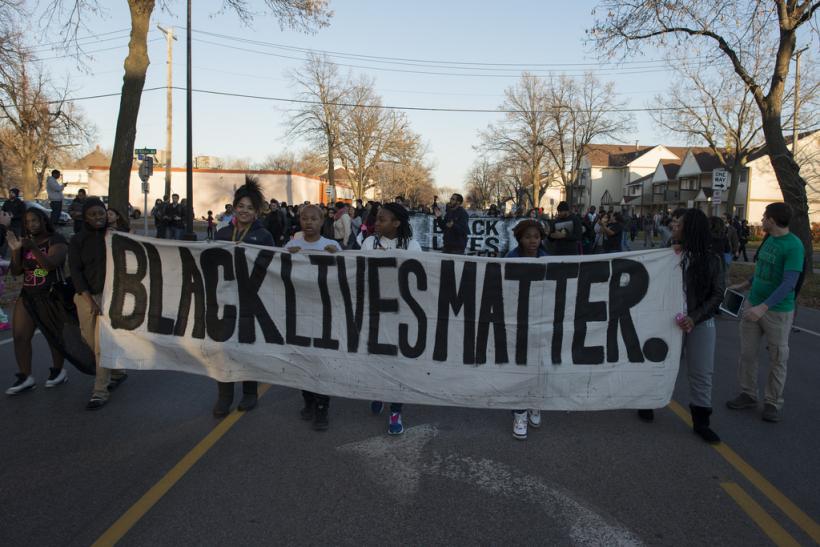 "You have an unabridged right to petition the government — at all levels — for redress of grievances." Image: flickr
My dear readers. How are you today? This week has been dreadful. The news is dreadful. So much grief. Everywhere I turn, the people I care about are shell-shocked and saying, "I don't know what to do. I don't know what to say."
I don't know what to do. I don't know what to say.
I do know I can't use this space today for quirky news blurbs. Instead, I want to remind us all of our fundamental right to have the America we want — and how we can get it.
First things first. This is the First Amendment of the United States Constitution:
"Congress shall make no law respecting an establishment of religion, or prohibiting the free exercise thereof; or abridging the freedom of speech, or of the press; or the right of the people peaceably to assemble, and to petition the Government for a redress of grievances."
The last clause may be the most important words you will ever read. You have an unabridged right to petition the government — at all levels — for redress of grievances.
YOU. Personally. You have every right to march into a legislator's office and ask to be heard. It's polite to make an appointment first, of course — but not necessary, really.
But I'm getting ahead of myself.
The law and the social order are not fixed in time and space. We have the power to ask for change when we see a need for change. The first responsibility of any elected official is to listen to constituents when they begin those conversations. They must receive the petition for redress of our grievances.
That is the standard that we, as citizens, can mass behind when we see the need for change. It is our right to ask. And to ask again. We can ask via Twitter or Facebook, via email or fax. We can call legislative offices, attend town hall meetings, show up in buildings in Washington or in state capitols and look lawmakers in the eye and say, "I have a grievance. This is my petition to you for redress."
There is nuance, of course. You can use proxies to make your petition; we call those people lobbyists. Legislators can use proxies to hear your petition; those are their staffers. You can join with others of like mind and organize to make a petition in unison. You can petition indirectly by demonstrating in the streets.
All of that is your right and no one can take it from you.
Today, perhaps you don't know what to do. Today, perhaps you don't know what to say. But when you find words and actions, know this: your lawmakers must listen when you talk and pay attention when you act. If they don't watch and listen the first time, try again. And again. And again. Don't stop petitioning until you receive redress for your grievances.
We are Americans. These are our rights.