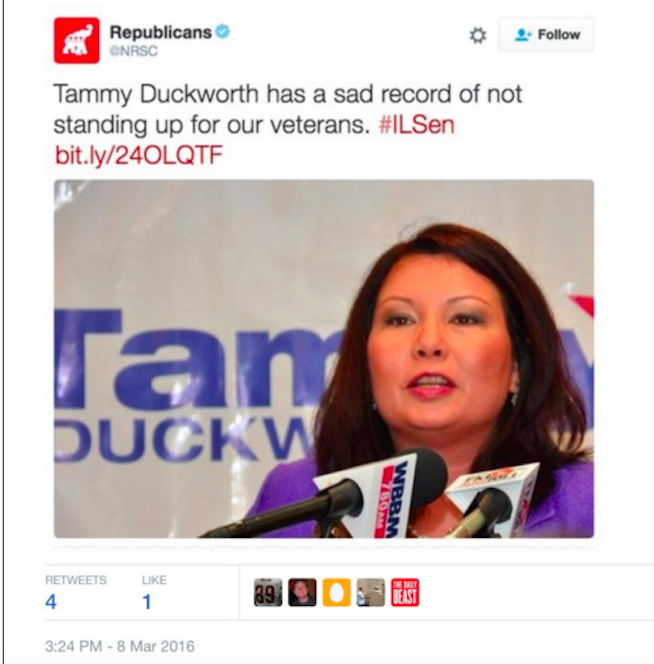 Ummmmmm. Can you not?
Dear National Republican Senatorial Committee:
Tweets can be deleted, but screenshots are forever.
Love,
The Internet
Alas, this missive is coming too late for the NRSC, who discovered this fact the hard way yesterday.
Some genius at NRSC headquarters decided to send out a tweet blasting Senator Tammy Duckworth's (D-IL) record on veteran's affairs. The ill-fated tweet read: "Tammy Duckworth has a sad record of not standing up for our vets."
Ummmmmm. Yeah, Tammy Duckworth can't stand up, in the literal sense — because she's a combat vet who lost both of her legs in Iraq. So… yeah.
One hopes that the tweet was composed by a 19-year-old intern who thought it would make his frat buddies laugh. One also hopes that an adult sent said intern packing the minute he clicked "tweet."
The NRSC deleted the tweet 10 minutes after posting it, but screenshots are circulating all over the Internet. There have been no explanations for the tasteless joke or apologies to Senator Duckworth for making light of her history and disabilities.
Senator Duckworth's re-election campaign responded by tweeting links to many honors she's received from veteran's groups for her work.