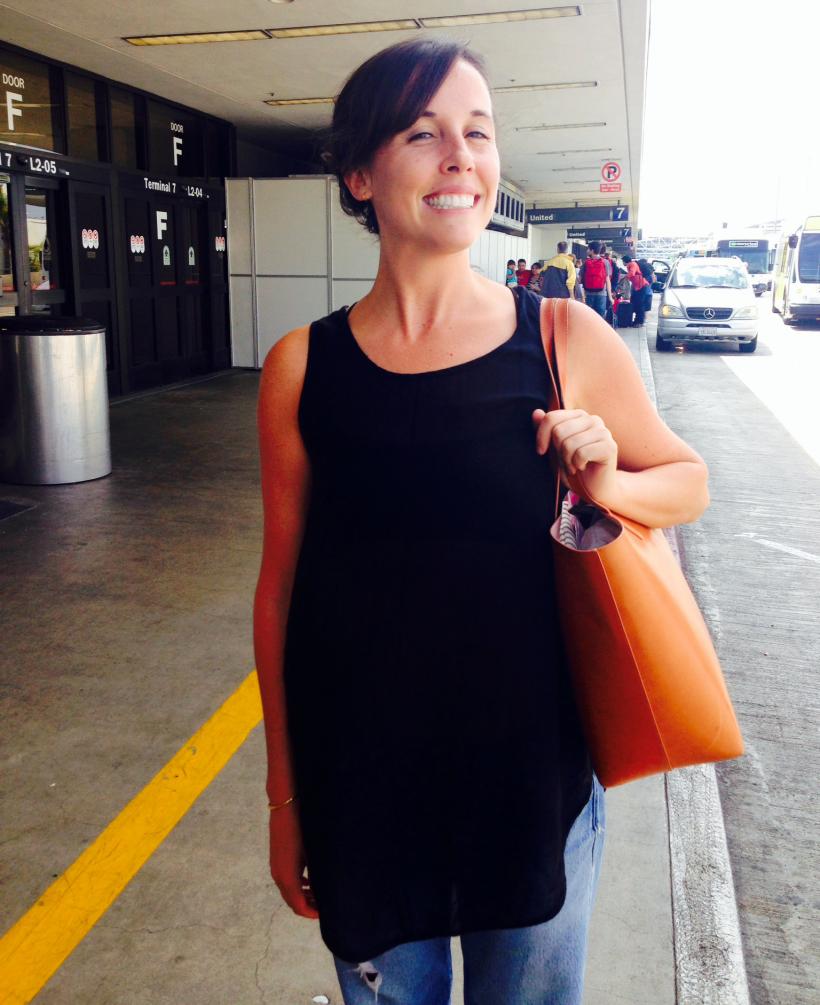 Spotted: at United Terminal, LAX
Occupation: Textile Designer
Where are you headed today?
New York City.
That's fun, what are you doing there?
I'm going to see my friends and my family and check out some new stores. I love to shop.
What stores are you most looking forward to shopping at?
I'm going to go The Primary Essentials, the new Andy Spade store—I think its called Boerum House & Home—mostly Brooklyn stores.
You have a Mansur Gavriel bag! Those are very hard to come by right now. They are totally sold out. 
Yeah! I got mine last summer, right before they really hit it big. My boyfriend got it for me at Jennie Kayne in LA. It's a make-up bag.
A make-up bag?
It's an apology bag. He dumped me. (Laughs) But it worked out. 
Oh! You're jeans are cool. Are you into baggy jeans for summer?
I got them at Either Way Gallery in LA. It's a like a pop-up art space and store, but it's really just a garage in Echo Park. But yes, it's too hot for tight clothes.
What else are you going to do in NYC? Eat pizza and bagels?
Hell yes, and I want to go to Dimes, it's a new healthy spot downtown.
What's your bagel order?
Toasted everything with scallion cream cheese.
Whoa, bet you aren't kissing anyone after that order?
I definitely do.