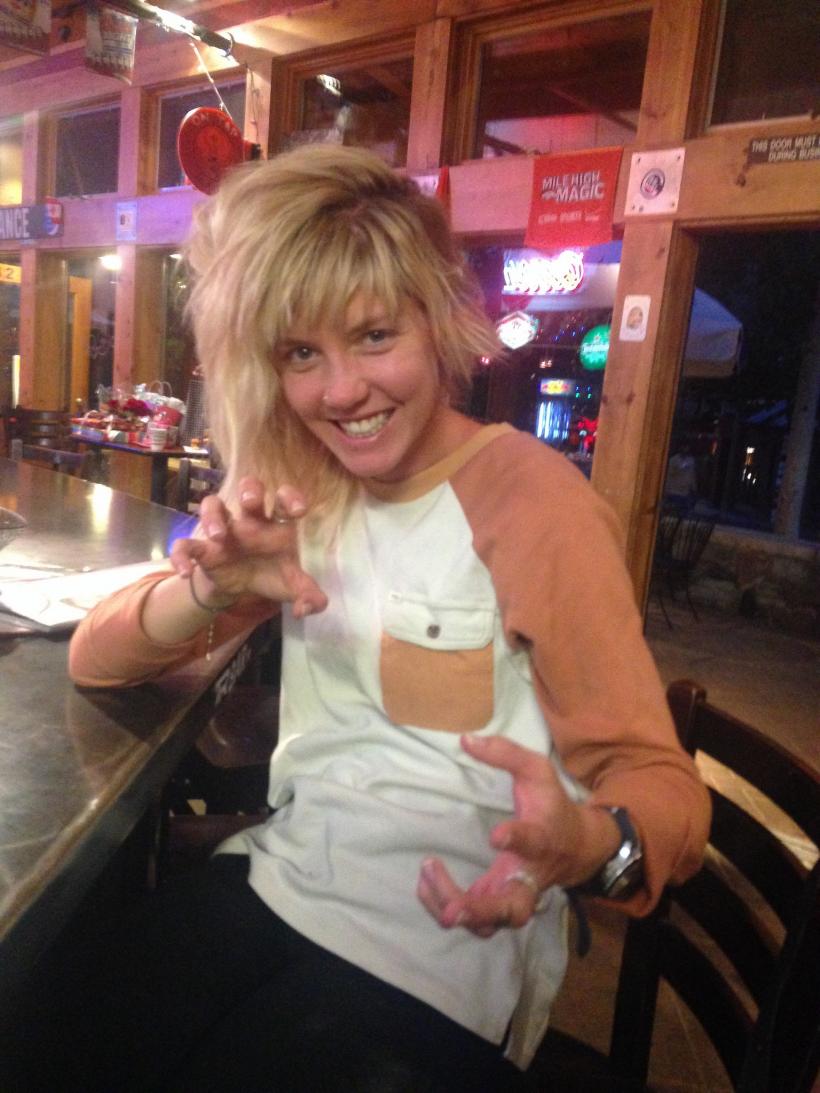 Spotted: at The Spoon in Keystone, CO
Occupation: Inxpot Chef and Barista
Where are you from?
I'm from Petosky, Michigan.
What made you move to the Colorado Mountains?
To ski!
You want to be a ski-bum?
I already am! Winning!
Most people are out here for the winter, what are you doing out here in the summer?
I work—this is actually the first time I have been out here. I'm working and exploring some stuff: downhilling, hiking, camping. And I see a lot of really good music—there's a ton of good music here in the summer!
I usually travel and work different places in the summer, but this summer I wanted to stay here and see what it's all about.
How long have you been out here?
On and off for five years. I went back for two years about three years ago to finish school.
Where is the best place that you have traveled?
Oh man. The only place I have traveled outside of the country is India, and it was really, really cool.
What did you do there?
I worked for a volunteer group that was more or less a cultural exchange. It was really cool, it was a camp and people from all over the world went there and consciously exchanged ideas, view points and helped out with some things.
Aside from that, last summer I went down to the gulf coast. It was gorgeous and that was pretty cool.
Where did you get your shirt?
From Rukka.
Where is your favorite place to shop?
I like boutiques a lot, just random boutiques. But I also like American Apparel and Free People.
Where did you get your watch? It's pretty spiffy!
This is a Timex. It's actually a J. Crew edition.
What about your rings?
The rings are handmade, all handmade. One is from a place in Michigan where my mom likes to get her jewelry, one is from a friend of mine in Michigan.
When is the last time you cried?
Three weeks ago, it had to do with some relationship stuff—a combination of relationship stuff and some other scary stuff going on, medical stuff too. But everything worked out one way or another.
Way to be positive! If you could choose one superpower, what would it be?
I would be invisible. [permanently?] No. I would have the power to choose when I would be invisible. Sometimes I feel pressured to be social because that's the norm and that's what's encouraged in our society. But sometimes I just like to be in the midst of people because I don't like feeling lonely but I also just like being quiet.