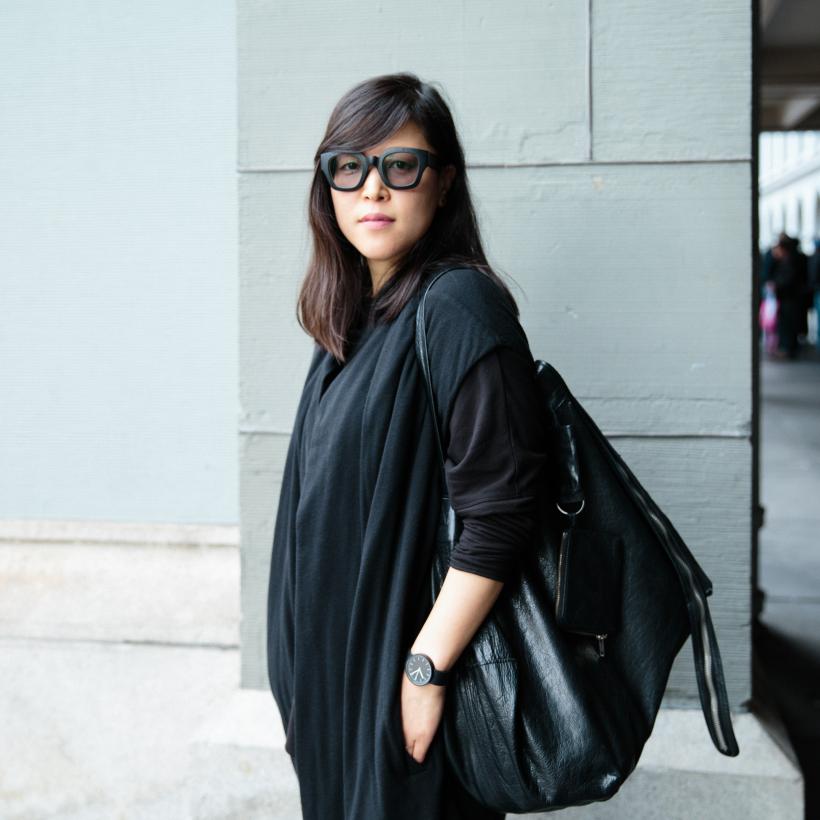 Spotted at: Ferry Building, SF
Occupation: Brand/Design Specialist
What's your occupation?
I do branding.
How did you start doing that?
Once I received my degree in graphic design, I worked for various design agencies, mainly focusing on branding. I currently provide design consultations for various startups in the bay area.  
What is the most challenging part of what you do?
Clients. I think a lot of them are maybe to afraid to look ahead. Instead of being forward thinking, they tend to look at what other companies are doing and focus on that.
What is the most gratifying part of your work?
I really enjoy building something from the ground up.
What brought you to SF?
A job. I'm originally from Philly.
What are you doing today?
I'm showing my brother around. He's here for the holiday.
What kinds of projects are you working on now?
A couple of branding projects for tech startups and a fashion accessory label that is to be launched in early February in 2015.
What would be your ideal project to work on?
I would love to find more fashion/life style-related projects.
And lastly, tell me about what you're wearing today!
The coat and the top are Rick Owens, the sweatpants are Helmut Lang, shoes are Nikes. I purchased the glasses when I was in Seoul last year.
I also love all the delicate rings.
The rings are from Marion & Rose's Workshop in Oakland and Rand and Statler in San Francisco.
And what about your watch and bag?
The watch is Uniform Wares and the bag is Rick Owens.