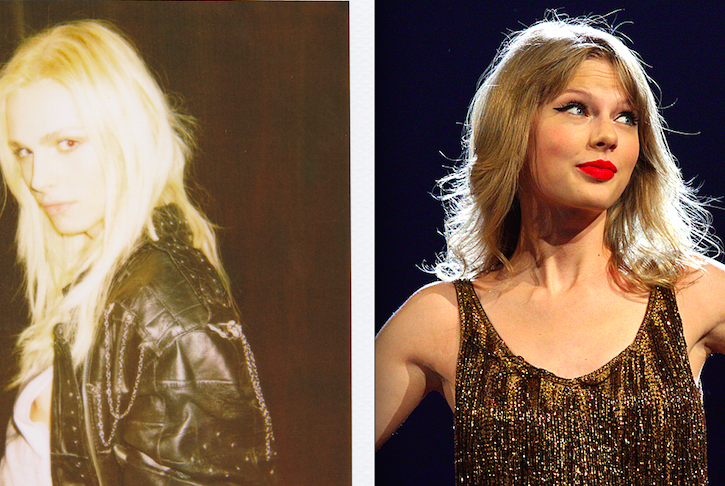 Pop Singer Taylor Swift, who's currently rockin' her 1989 tour, invited trailblazing trans model Andreja Pejić on stage on Sunday in Chicago. The already stellar team grew a little more fabulous when joined by British model Lily Donaldson and singer Sam Hunt. 
"Tonight [Andreja Pejić] and [Lily Donaldson] SHUT DOWN the runway. Crowd went insane!! #1989tourchicago," Swift wrote on Twitter. Because she's awesome, Swift invites her celebrity friends on stage during her tour, including surprise performances from Nick Jonas, Lorde, and Jason Derulo. 
Tonight @andrejapejic and @LilyMDonaldson SHUT DOWN the runway. Crowd went insane!! #1989tourchicago pic.twitter.com/Dv3bdSVJ9L

— Taylor Swift (@taylorswift13) July 20, 2015
At only 23 years old, Pejić is famously known for being the first transgender model to be profiled in Vogue, in April 2015. This was three months before Caitlyn Jenner debuted on the cover of the July issue of Vanity Fair.
"She has done what no other model has ever been able to: toe the line between male and female successfully for a long time," said Gene Kogan, codirector of the men's division at DNA Model Management, in an interview with Vogue.
Pejić, who has been modeling since age 11, was officially "discovered" after working at a Melbourne McDonald's at 16 years old. 
"Society doesn't tell you that you can be trans," Pejić explained to Vogue. "I thought about being gay, but it didn't fit . . . I thought, Well, maybe this" — the fantasy of living life as a girl — "is just something you like to imagine sometimes. Try to be a boy and try to be normal . . . And every girl in fashion is exactly the same. I don't need to worry!"
Cheers to Pejić, and Swift herself, for brightening the stage!