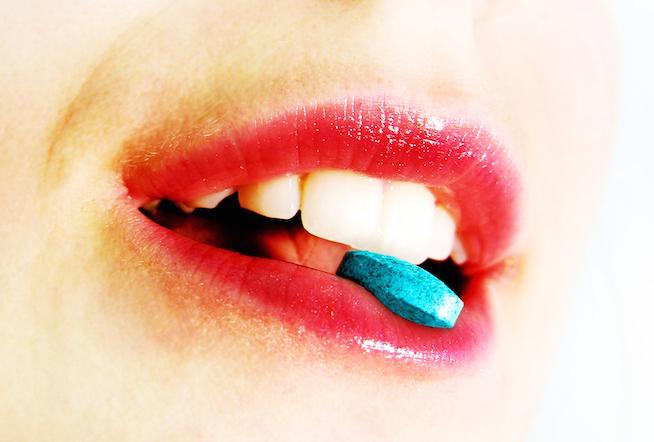 Since 1998, Viagra has been readily available for men to correct their sexual dysfunction. In the past five years, the "female Viagra" (flibanserin) has been rejected. Now, after 17 years, the Federal Drug Administration advisory committee is voting for the approval of the drug as long as a reduction of the side effects — such as dizziness, sleepiness, and nausea — occurs.
Developed by Sprout Pharmaceuticals, the drug is nonhormonal. The introduction of Viagra has been a profitable male erectile dysfunction treatment, and a group called Even the Score, a group backed by pharmaceutical companies developing flibanserin, strongly believes that women suffer from sexual dysfunction. "The FDA Advisory Committee made history for women's sexual health today by choosing to respect the science and stand with the millions of American women suffering from HSDD by opening the door to medical treatment options for their most common sexual dysfunction," Even the Score Chair Susan Scanlan said in a statement. "They rejected an unsustainable status quo where women have ZERO medical treatment options for their condition — while at the same time men enjoy 26 options marketed for their own sexual dysfunction."
The drug has been tested on more than 11,000 women with reported trials as "no more than one additional 'sexually satisfying event' per month than women who received a placebo." About 11 members of Congress and 29 organizations have supported the drug. The FDA is expected to have a final decision on the drug by August.