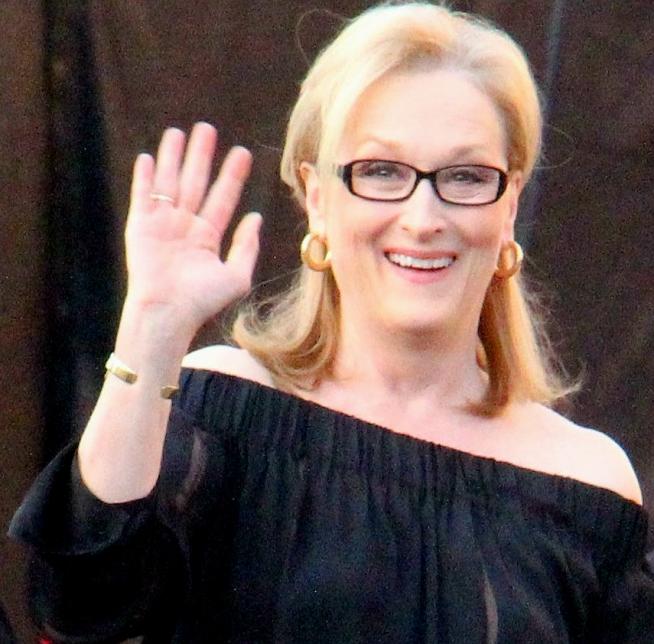 Image: Wikipedia
The Queen of Hollywood, Meryl Streep herself, has a message for Congress: Stand up for equality. 
The rightful recipient of 19 Academy Award nominations wrote a letter on June 23 requesting that the 535 members of Congress revive the Equal Rights Amendment, a proposed amendment that seeks to guarantee equal rights for women. 
"The ERA is not just a women's rights issue. It will have a meaningful benefit for the whole human family. I am writing to ask you to stand up for equality — for your mother, your daughter, your sister, your wife or yourself — by actively supporting the Equal Rights Amendment," Streep wrote. "A whole new generation of women and girls are talking about equality — equal pay, equal protection from sexual assault, equal rights."
"For the first time, we have the expectation that we can have a broad array of choices, that we could lead in almost any part of society," Streep continued. "And yet we face resistance. We see that here at home in our government — in the House and the Senate. We see that in our boardrooms. We see that in Hollywood."
The amendment was first introduced in 1923. Streep will soon star in Suffragrette as Emmeline Pankhurst, one of the founders of the Women's Social and Political Union.
"The time is ripe to ratify the Equal Rights Amendment," says Democratic Rep. Jackie Speier. "70% of people polled think that we already have an ERA in the Constitution, and they're shocked to find we don't have one."
As a gesture, Streep included a copy of ERA Coalition President Jessica Neuwirth's book, Equal Means Equal.
The Queen of Hollywood has spoken. You better listen.