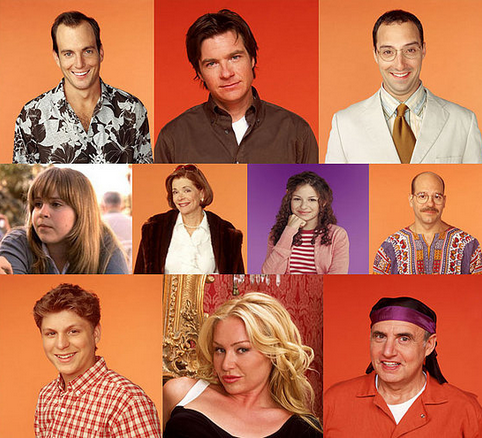 Dearest Aphrodite, we're going to get another season of Arrested Development? Is this too good to be true? Pinch me, sweet muse! 
Series producer Brian Grazer spilled the beans while chatting with Bill Simmons of the B.S. Report in a recent interview. Specifically, Grazer said there will be "another 17 episodes" coming to Netflix, though he didn't provide a time frame. Talk about a tease.
It's no secret that the fourth season of the beloved show disappointed many fans. While some episodes were nothing short of awesome, many failed to capture the ineffable, dysfunctional magic of the first three seasons. 
Or did it . . . ? 
Grazer also revealed that Arrested Development's fourth season was intended to be the first part of a trilogy. All those weird moments with the ostriches, Simon & Garfunkel riffs, and sad Maeby have an enlightened purpose. A greater, grander joke is afoot. 
If you need us, we'll be breathlessly counting down the minutes until the reveal.