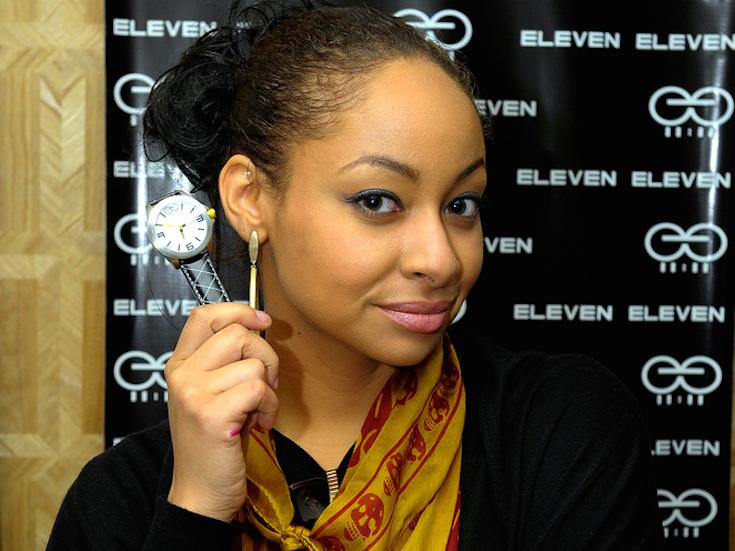 Give me a moment. I think The View reenacted a long-lost crossover episode between Full House and That's So Raven . . . with disastrous results. 
Full House's Candace Cameron-Bure (or older sister DJ) took a conservative stance on a Oregon bakery's decision to refuse to serve a lesbian couple. Openly gay Raven-Symoné, of That's So Raven fame, was not having it. 
"I don't think this is discrimination at all. This is about freedom of association. It's about constitutional rights. It's about First Amendment rights. We do have the right to still choose who we associate with," Cameron-Bure ranted. "[The bakery] didn't refuse to bake the cake because of [the couple's] sexual orientation," she continued. "In fact, they baked cakes for them previously. They had a problem with the actual ceremony because that — the ceremony — is what conflicted with their religious beliefs. They are saying that they stand for marriage between a man and a woman."
Oh, DJ. You really were the worst sister, weren't you? (Got cha back, Steph.) And Symoné, with her psychic teen powers, rebutted with, "I refuse to associate with you right now!" and gave a some serious side-eye. 
Cameron-Bure did not have much backup, but Whoopi Goldberg became the intermediary and asked if the bakers were invited to the wedding. Cameron-Bure said no.
"If you're going to be a religious party or if you're going to be somebody that believes in an Almighty being, you should be respectful from the get-go," Symoné concluded.
That's SO Raven of her.